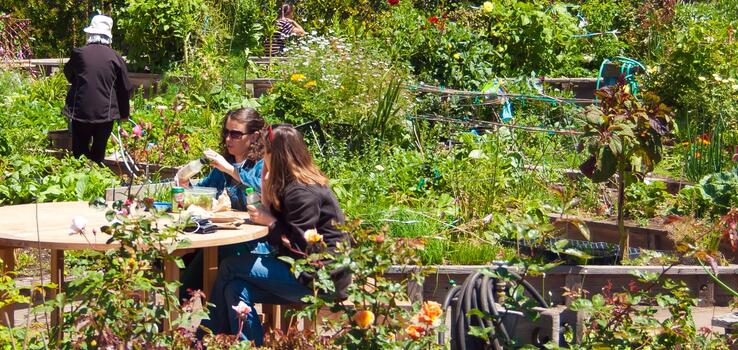 Food and Agriculture
Our goal: Create healthy, just and sustainable food systems, and put an end to food insecurity.
SPUR's Five-Year Priorities:
• Make healthy food easier to find, afford and choose.
• Preserve agricultural land and reduce the food systems' environmental impact.
• Support Good Food Purchasing practices, access to farmland and industrial land for farmers and producers, and quality jobs in the food industry.
Double Up Food Bucks California
Piloting a scalable model for making healthy food more affordable
One of the biggest obstacles to healthy eating is the affordability of healthy food. Our Double Up Food Bucks California project helps families overcome that barrier. The project provides matching funds so that families and individuals participating in the CalFresh program can buy even more fresh fruits and vegetables at the grocery store.
Medically-Supportive Food and Nutrition
Expanding health care coverage to use food as medicine
The need for these food-based interventions in Medicaid has been exacerbated by the COVID-19 pandemic which highlighted many health and social inequities, especially for Black and Brown communities. This pandemic emphasizes the need to use food to treat and prevent chronic disease and to decrease the effects of health disparities and food insecurity on chronic disease.