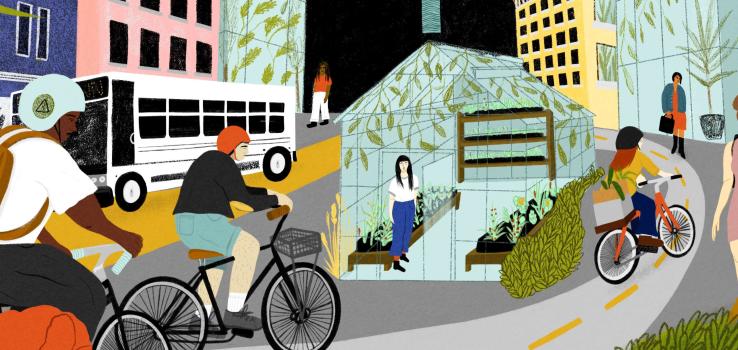 Housing
Our goal: Make housing affordable for everyone.
SPUR's Five-Year Priorities:
• Reduce the cost of building housing to make it more affordable for everyone.
• Provide low- and middle-income residents with homes they can afford, and prevent displacement.
• Use housing as a tool for closing the racial wealth gap and leverage public investment to support wealth creation for low-income households.