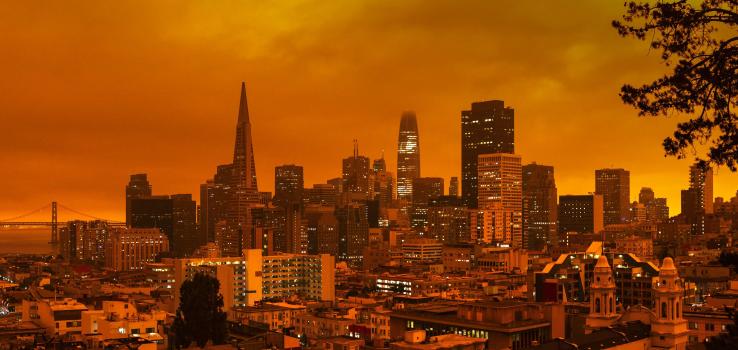 Sustainability and Resilience
Our goal: Eliminate carbon emissions and make communities resilient to climate change.
SPUR's Five-Year Priorities:
• Eliminate the use of fossil fuel in buildings.
• Secure sufficient funding and evolve public institutions to prepare the Bay Area for sea level rise and flooding, with a focus on communities of color.
• Ensure that the Bay Area has safe, reliable and sufficient water to accommodate growth and help natural ecosystems thrive.
• Propose strategies to adapt to the impacts of the climate crisis, including wildfire, drought and sea level rise.