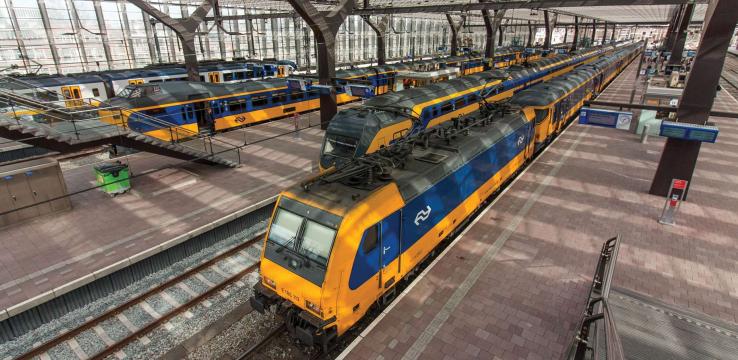 High-speed trains, intercity trains and local trams arrive at Rotterdam Central at the same time on a "pulse." Real-time travel information and high-quality maps help people find their connecting trains. Within a few minutes, the station will be empty and the cycle will repeat. Implementing these methods in California could transform our transportation system. Photo by Nicky Boogaard.
Giving Old Infrastructure New Life
What networked rail could mean for the Northern California megaregion.
By Laura Tolkoff
Urbanist Article