Urban Field Notes: In Search of the Superblock
In Barcelona, the conventional city block is transformed. 
Words and Images by Amy Thomson
July 19, 2019
The entrance to the superilles. Photo by Amy Thomson for SPUR
My first afternoon in Barcelona, I walked about 30 minutes outside of the city center to see the pilotsite for the superblocks (superilles). A redesign of a small grid of city streets to prioritize the pedestrian, prohibiting through-traffic and only allowing car access if the driver needs to visit a building located within the zone and at a limited speed. A part of the city's 2013-2018 Urban Mobility Plan, the 40-acre site was outfitted with ping pong tables, benches, and even playgrounds at two intersections.
There was just one piece missing: people.
I arrived around 5:00 p.m. on the Thursday evening before a long weekend honoring Easter. Because of the holiday, all I saw were empty streets sandwiched by vacant lots and white office buildings. When I noticed three women sharing a cigarette on their way home from work, I approached them to ask if this was normal. They explained that the area is usually full of children and their families, and pointed out a nearby school. Many locals I spoke with mentioned that the zone was usually more bustling, even as the area started to fill up after parents got off work and children filed onto the play structures. The crowd was diverse and vibrant, with a mix of residents who chose this playground because it's nearby and free of car traffic and pollution, and visitors who stumbled upon the site near their weekend rentals. It was easy to imagine this streetscape in a more commercial center, with space for food trucks, coffee or even live music.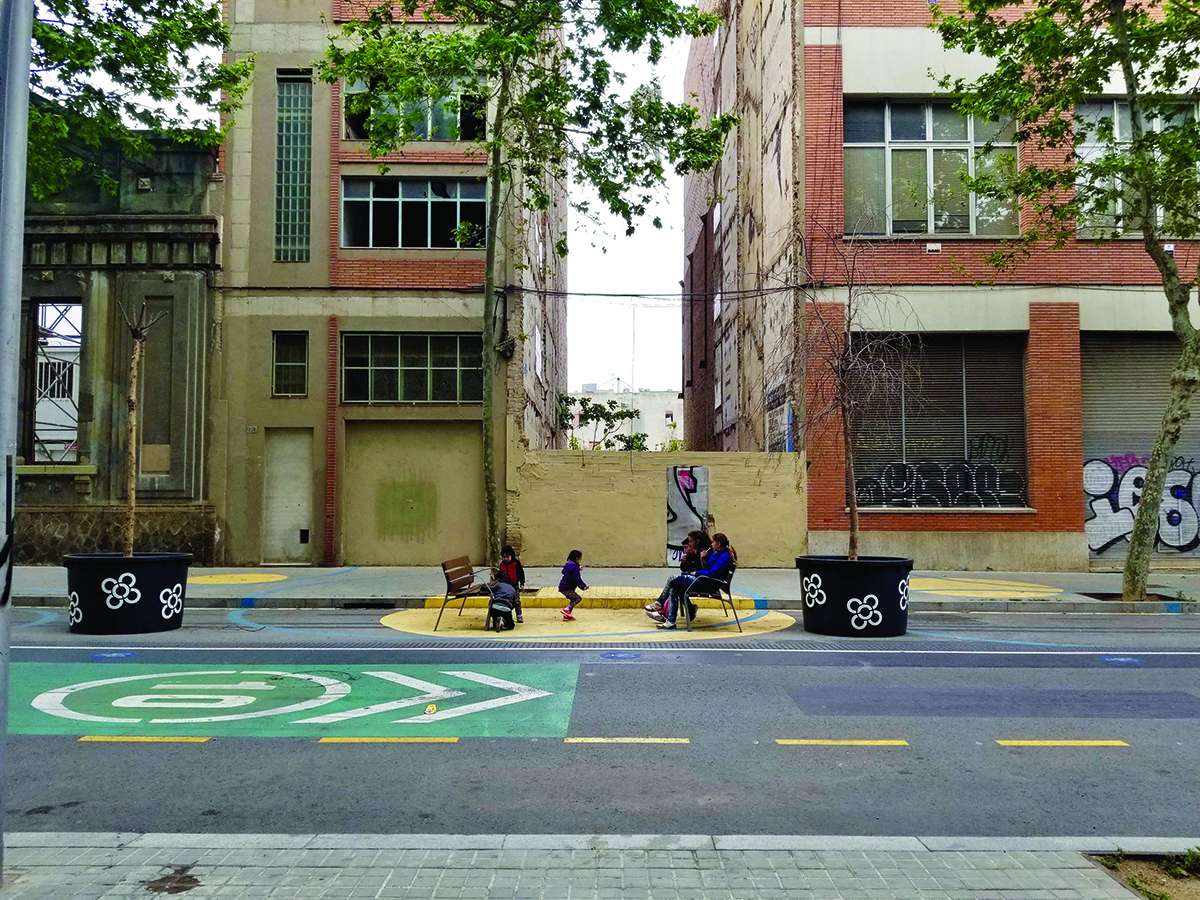 Although I only spoke with one woman who didn't support the superblocks because she drives to work and the restrictions make it more difficult to pull into her garage, there are still remnants of the controversy the street design spurred. A woman walking her dog recalled the protests that happened just before the pingpong tables were installed, saying that the few local businesses in the zone strongly opposed them.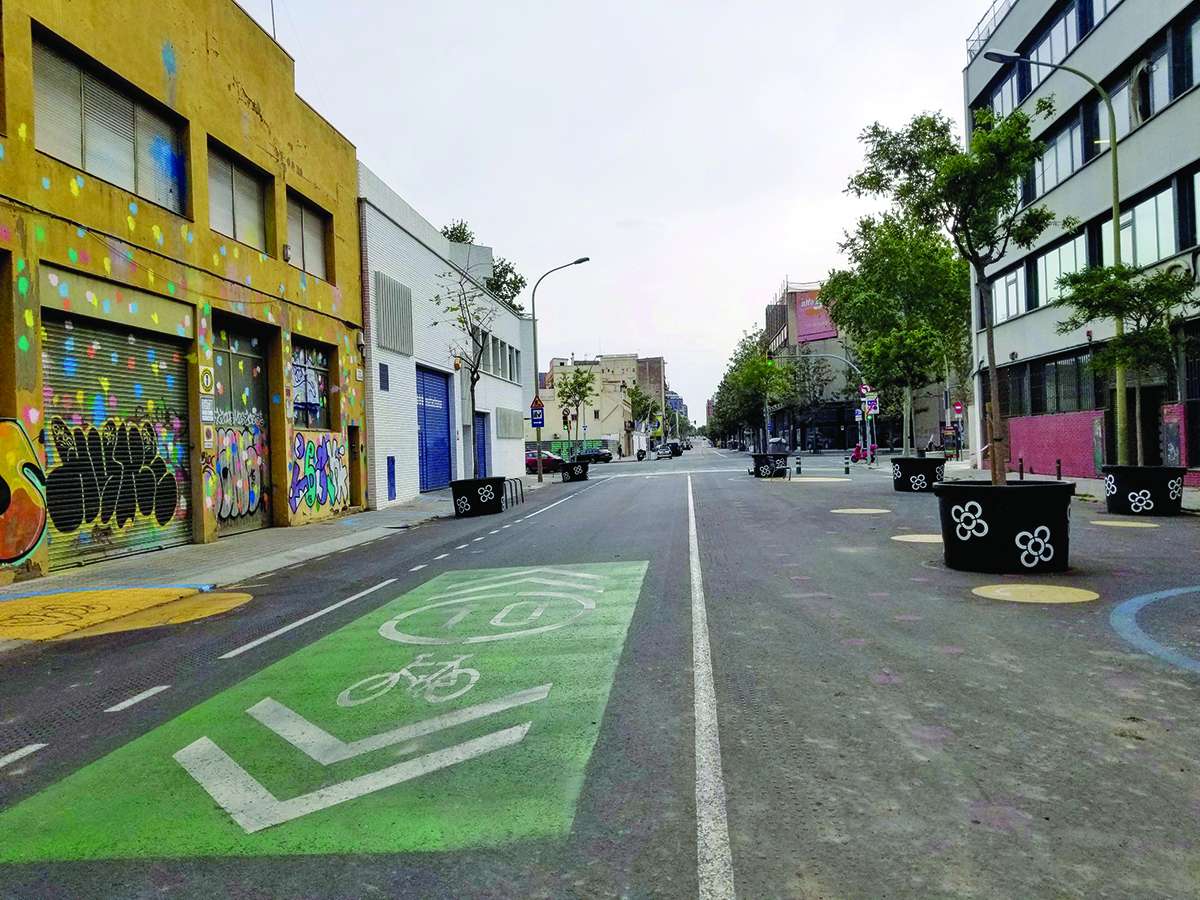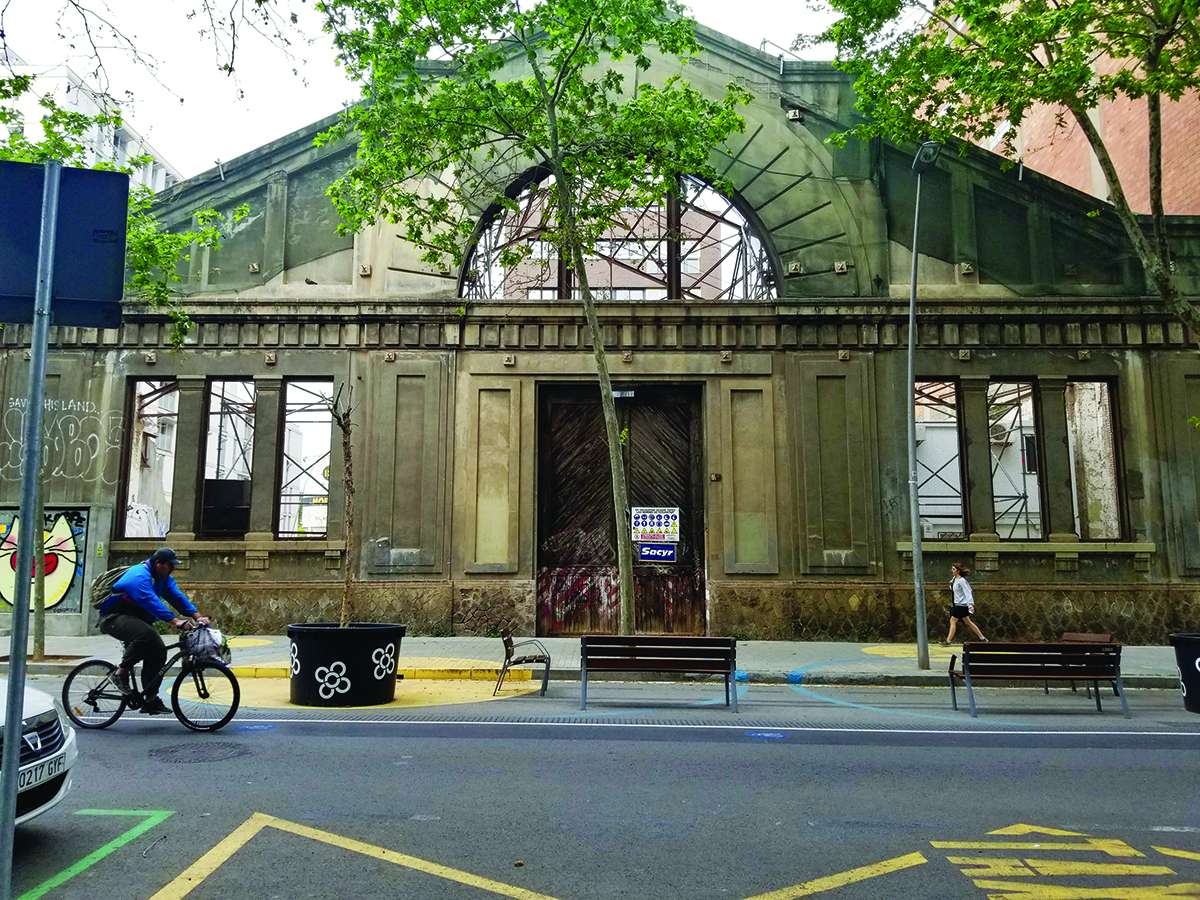 As it started getting dark, I spoke with a couple from Copenhagen drinking Spanish beers and watching their kids run circles around the swing sets. Their rented bicycles, each equipped with a kid seat, were parked nearby. I asked them about their experience biking through Barcelona and what they thought of the superblocks. Unsurprisingly, they were in favor of the changes, saying that although it seemed there was still room for improvement, it was nice to see things moving in the right direction.