Member Profile: Fay Darmawi
This affordable housing finance consultant started a film festival to help us understand cities through cinema.
July 19, 2019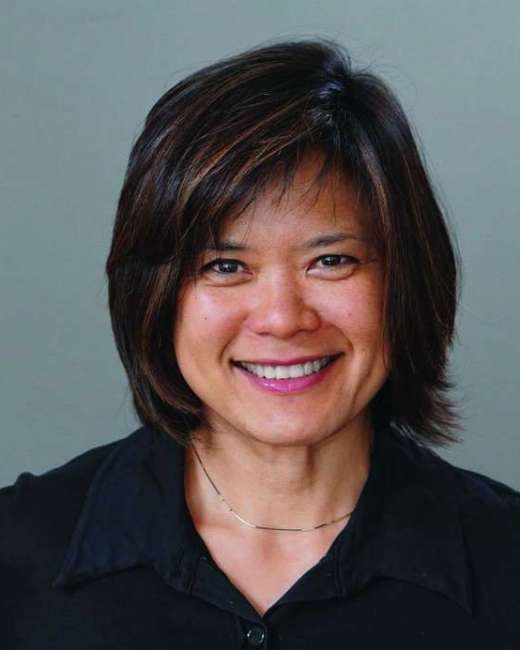 Fay Darmawi, whose day job is affordable housing finance, never set out to be a film festival producer and curator. But, as she explains, "I had sort of a personal crisis when, in 2011, then Gov. Jerry Brown dissolved the redevelopment agencies in the short time span of less than a year. There was no public outcry, much less public discussion around the decision. I realized that most people did not know about redevelopment agencies or that many of these agencies had been one of the major sources of public sector funding for affordable housing. No one outside the field of affordable housing understood that.
"We had failed in communicating what affordable housing is and how it gets funded," she continues. "I believe if we don't have a basic understanding of that, then all affordable housing funding programs could be eliminated at any moment." Darmawi was feeling somewhat cast adrift — and then, one day, she watched An Inconvenient Truth by filmmaker Davis Guggenheim, a documentary that was able to move the debate around global warming from the ivory tower into everyday conversation. "I thought," recalls Darmawi, "What if there was a way to do that around affordable housing?"
It turns out that there was. Today, Darmawi is the founding producer of the San Francisco Urban Film Fest (SFUFF), and together with four other producers — Omeed Manocheri, Robin Abad Ocubillo, Susannah Smith and Ronald R. Sundstrom — she organizes a weeklong film festival celebrating cities and civic engagement. "We are very diverse and cross-disciplinary, reflecting how a city works."
How do you make SFUFF happen?
I didn't have the funds to produce a documentary film, nor the five years it would take to make one, because the affordable housing crisis was going to get worse very quickly in the absence of redevelopment. So I pitched the idea of an urban planning film festival to [SPUR Board Member] Lydia Tan, whom I already had a relationship with in the affordable housing world. I don't know how she did it, but in less than two weeks I got a call from SPUR offering me free space and the expert assistance of SPUR's Public Programs Manager Noah Christman to help put on a film festival. I got that call in February 2014 and the first SF Urban Film Fest was born in November 2014. Here we are in our sixth season and SPUR is still backing us!
SFUFF was recognized recently as a pioneer in cultural and civic engagement programming by being named to the 2019 YBCA100. We will soon be entering into an innovative film festival in residency at the Yerba Buena Center for the Arts (YBCA) and very excited about the prospect of offering year-round programming through the residency.
Amazing! Let's back up a little: How did you first get interested in cities and more specifically, in films about cities?
I'm an immigrant from Indonesia, born and raised in the huge capital city, Jakarta. When our family arrived in the U.S., we settled in the leafy suburbs of Washington, DC. I felt like a fish out of water and was miserable. I didn't speak English and I didn't look like anyone else there (this was the late 70s — I'm sure it's more diverse now). I missed living in the middle of a bustling city, so as a teenager I would take the subway and buses to various D.C. neighborhoods from Anacostia to Georgetown. It slowly dawned on me why I loved to roam in cities so much — there was so much life that I could plug into. I felt a sense of belonging.
I am trying to create that sense of belonging through the SFUFF. We use storytelling to examine urgent urban issues and are successful in drawing very diverse audiences using the very naturally human impulse to connect.
What do films tell us about cities that other mediums can't?
Film is a great medium to examine cities because like cities, film can hold multiple points of view at the same time. If you want to stretch the metaphor, each character in a film can represent different roles in housing debate for example the YIMBY, NIMBY, urban planner, mayor, struggling artist, you get the gist. Film is an artistic expression that can be infused with our values of what we want to be a society, in a very direct way. It's a very democratic art form that can be used to launch discussions and debates, which is the way SFUFF works.
What is your favorite film about cities?
I still love to refer to the original Blade Runner. We screened it at the SFUFF in 2016 at University of San Francisco as way to discuss anti-immigrant sentiment or "othering." In the context of urban planning when we do not plan for all people, especially our most vulnerable of populations, we are creating a society not unlike the one that is evoked in Blade Runner, where the replicants are deemed less than human (they are technically not human but seem to act more humane than the humans in many scenes). With this film, we asked heady questions like how do we see the human being in urban planning? I also loved the uber corporate world that the film evokes — we are still trying to address the capitalist fall out in the form of climate change on our cities, aren't we?