San Francisco
Transforming SF's Public Housing
2:30 p.m. | Wednesday, July 31, 2019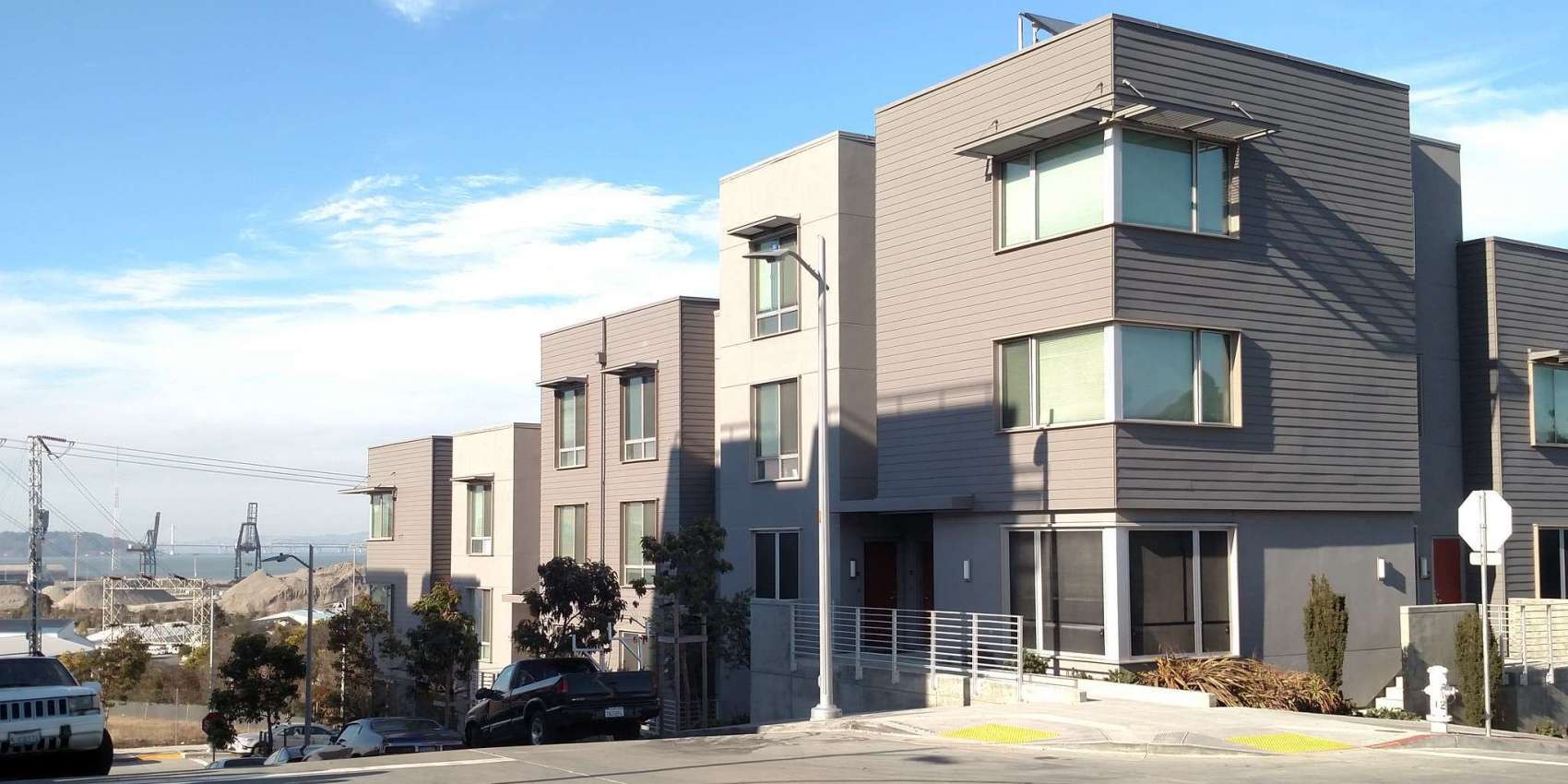 We're improving the SPUR event registration process. 
Later this month, we will launch a new ticketing system. We ask that you register for each event you're planning to attend through the link in the Admission section below. This will help us keep you informed of any changes and better tailor our schedules and offerings. 
Transforming public housing communities into thriving mixed-income communities in neglected neighborhoods takes more than bricks and mortar. HOPE SF has created a common set of principles that puts residents at the center and prioritizes community by building trust and promoting healing. The development also includes an ambitious neighborhood hub that includes the city's first new recreation center in decades, a new community center for neighborhood activities, a Boys & Girls Club and a mixed-income early childhood education center. Join us for a tour of the Sunnydale site and a discussion of the human side of HOPE SF.
+ Doug Shoemaker / Mercy Housing California
+ Ann Silverberg / Related California
+ Theo Miller / San Francisco Office of the Mayor
+ Phil Ginsburg / San Francisco Recreation and Parks Department
Location
Tour details will be sent to registered attendees in advance of the tour date