Urban Field Notes: Exploring the Bay Area by Transit
There is plenty to see, and plenty of transit, around the Bay Area but the experience is far from seamless.
Photos and text by Christopher Ulrich and Michelle Chang
March 21, 2018
One of the stops on our round-the-Bay transit ride: The beautiful Bothin Marsh Preserve in Marin County, as seen from Marin Transit Route 17. This 106-acre wetland is home to waterfowl, shorebirds and many people on foot and bike. 
San Francisco. San Jose. Fremont. Walnut Creek. Vallejo. El Cerrito. San Rafael. Sausalito. The average person drives if they have to travel between any of these locations, especially on the weekends. Is it possible to do this without a car in a single day? If so, how? In September, we set out to answer these questions and explore our region on transit.
It turns out this multicity trip is not the simplest thing to plan. After hours of flipping between schedules of the 28 different transit operators in the Bay Area, looking at fares, transfer times, and paying extra attention to the (often fine print) weekend schedules, we landed on a route: It would end up taking us on an 11-hour journey on 10 different transit agencies through seven counties covering 174 miles.
While a great way to explore the region and enjoy some quality time with friends, planning such an itinerary is no small feat. Our region's public transit system is expansive but there is a lot of work to be done before transfers and fares between agencies feel connected. We'd like to share our favorite highlights, lowlights and oddities discovered on this trip.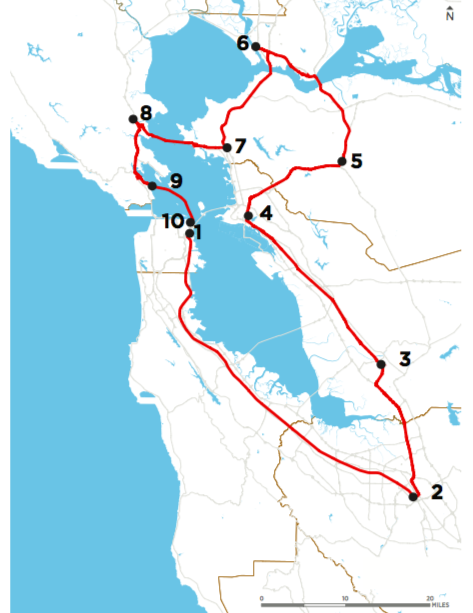 1. Start: San Francisco
2. Diridon Station, San Jose
3. Fremont BART
4. 19th St / Oakland BART
5. Walnut Creek BART
6. Vallejo Transit Center
7. El Cerrito Del Norte BART
8. San Rafael Transit Center
9. Sausalito Ferry Terminal
10. End: San Francisco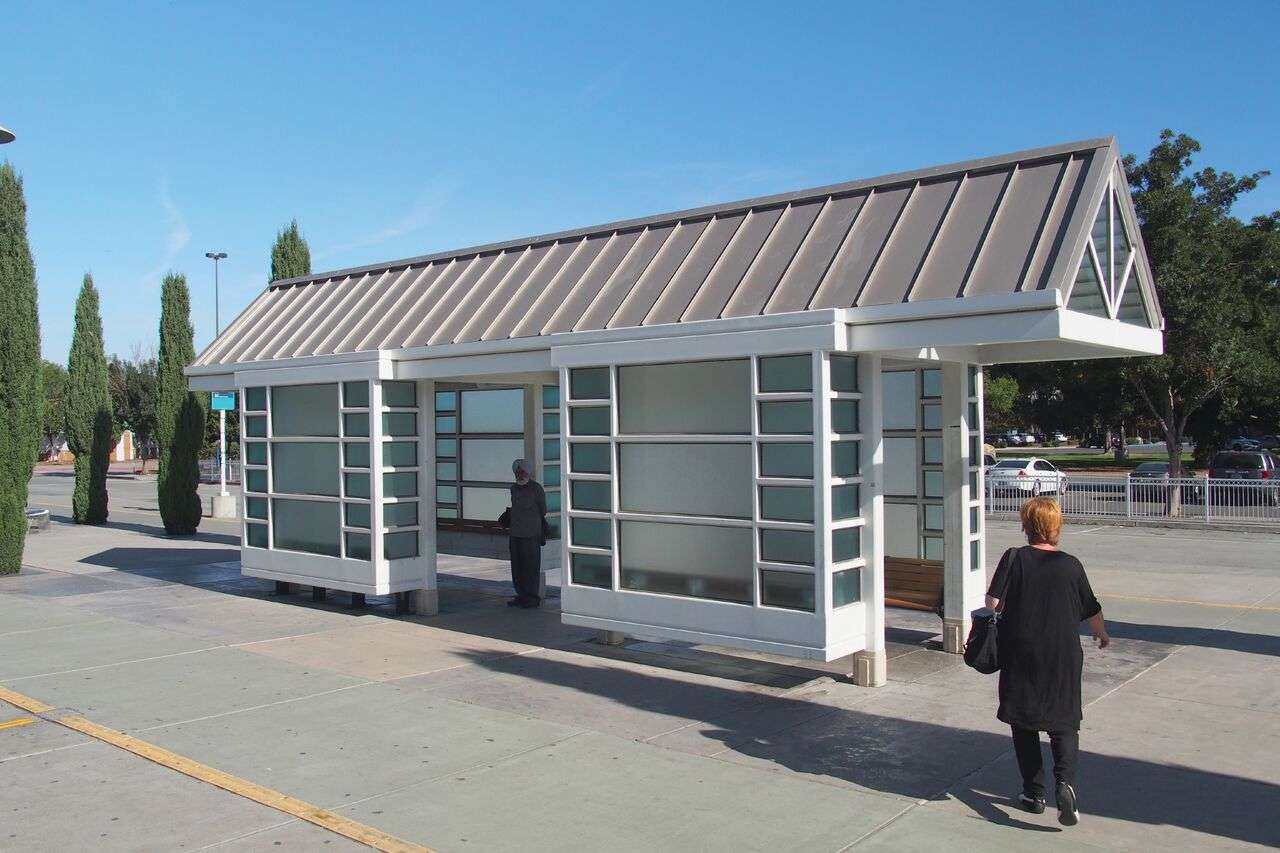 Did you know the Great Mall in Milpitas has its own "Transit Center"? We caught a view from VTA Route 181. See it while you can: Bus service here is scheduled to move to the Milpitas BART station after its scheduled opening in June 2018. One small step toward more seamless transit in the Bay Area.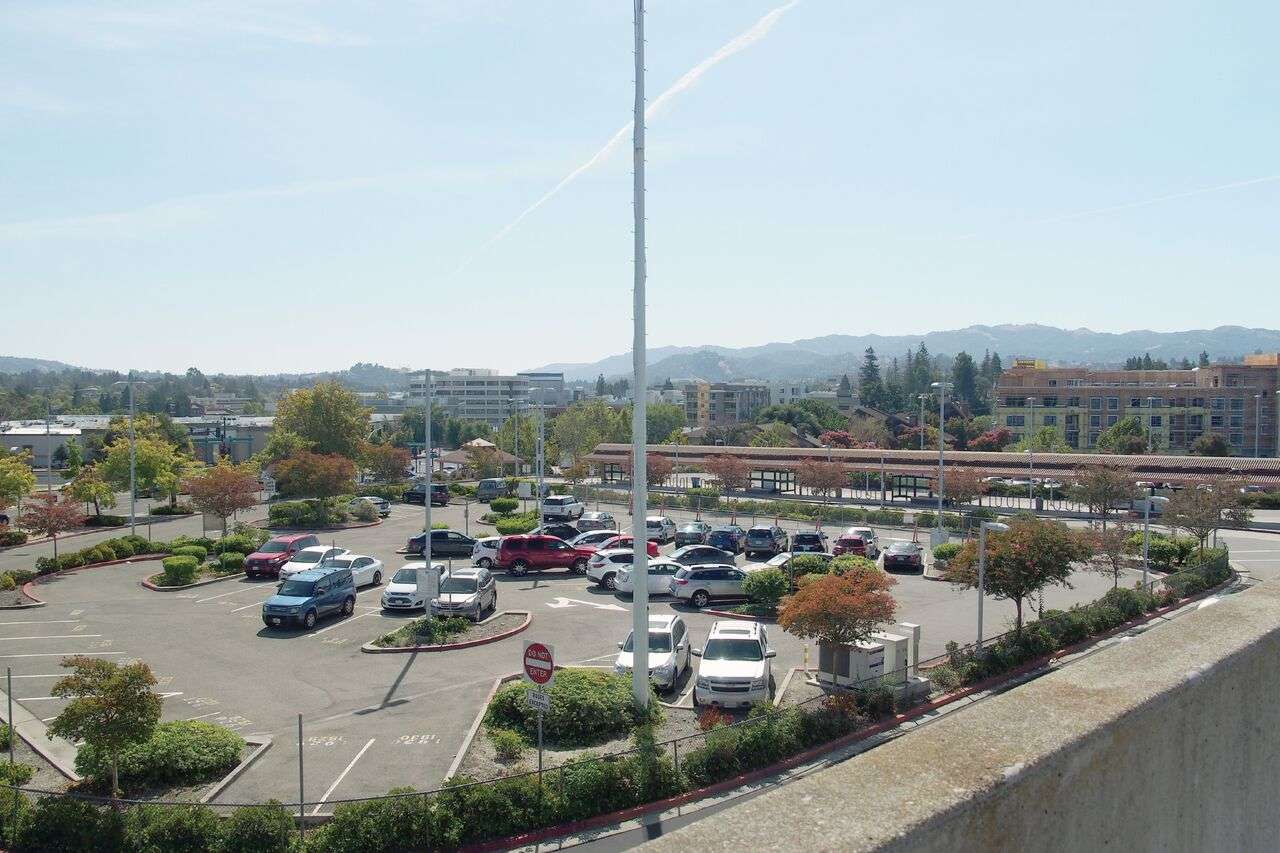 Unfortunately, most East Bay BART stations are surrounded by surface parking lots like at the Fremont and Walnut Creek (shown) stations.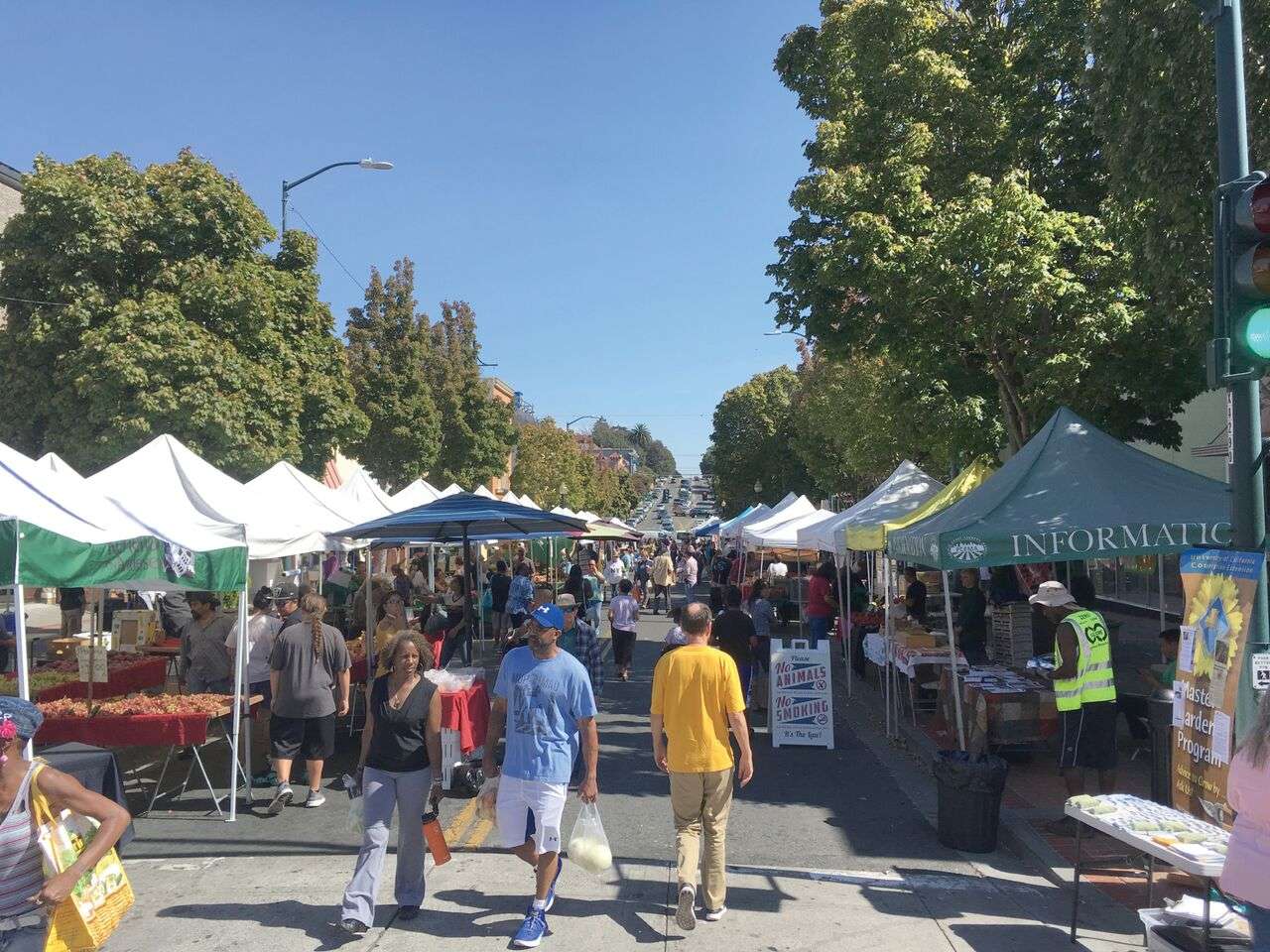 Soltrans Route 78 took us to Vallejo, where we discovered the Vallejo Farmers Market, a great Saturday escape from the hustle and bustle of the city. It happens year-round and is a short walk from the Vallejo Transit Center and Vallejo Ferry Terminal. We were pleasantly surprised to learn the ferry terminal is practically across the street from the transit center, but a 750-space parking structure separates the two. Go figure.
The final leg of our journey took us across the bay at sundown. Playing tourist while at home can be dreamy. But the real dream is a truly seamless, integrated regional transit network.