Investing in the City
Developer Mike Kim sees an even brighter future for the heart of Silicon Valley.
Urbanist Article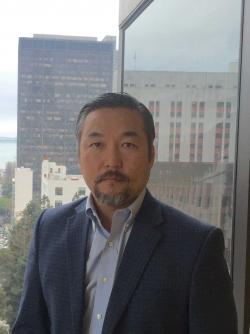 Over the past 30 years, SIMEON, a private real estate development and investment firm in San Francisco, has developed over 5 million square feet of real estate in the Bay Area and currently has a $750 million development pipeline, including three high-rise projects located in San Francisco and Silicon Valley. Leading these efforts in Mike Kim, the firm's chief investment officer. We crossed paths with Kim recently to talk about these new projects and in particular, the quickening pace of new development in the South Bay.
How did you end up in development?
After graduating from the Naval Academy, I served as a naval officer leading maritime missions and expeditions in Asia, Europe, Middle East, Central and South America. While I truly loved the sea and seeing the world, I became increasingly interested in real estate development. So I gave up the ocean for land. I went on to a master's degree in urban planning and development from the University of Southern California and promptly jumped into the wild, wild world of urban development in the Bay Area and later Seattle. I love what I do.
How did you first get interested in cities, and when did you first learn about SPUR?
As far back as I can remember, I've been curious about "how things worked" and the urban landscape of a city was a fascinating mystery. I was not disappointed in the process of decoding the physical, political, and economics undergirding a city. In so many ways, with the dynamism of technological, fiscal and changing demographic impacts, understanding the built environment becomes a lifelong endeavor.
Since our office is in San Francisco, we've known about SPUR for many years as the premier urban planning and policy think tank for the Bay Area.
Lots of change is afoot in San Jose in the realm of building, development and new projects. What are you most excited about?
The fundamentals justifying these changes and [new] development. When you add up the investment in public transportation, job and wage growth, millennials' coming of age, intellectual capital, political competencies, and high quality of life of San Jose, we feel very good about continuing to invest in San Jose long term.
What should people know about San Jose that they probably don't?
That it accounts for approximately 33 percent of population and geographic size of the entire Silicon Valley. What San Jose does greatly impacts the rest of the Valley.
What's your favorite urban view?
The Coit Tower and the bay from my office in San Francisco.
Favorite city?
I have two: Istanbul, Turkey and Vancouver, Canada.
Favorite book/work of art/film about cities?
I have three, Triumph of the City by Edward Glaeser, The Great Reset by Richard Florid, and The New Geography of Jobs by Enrico Moretti.
Favorite San Jose haunt?
All of San Pedro Square Market!