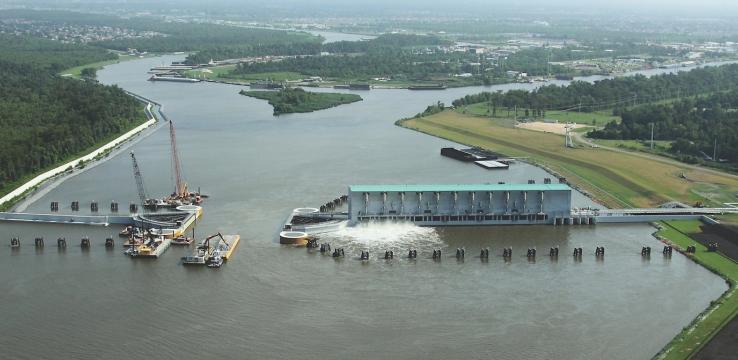 The West Closure Complex on the Gulf Intracoastal Waterway is the biggest pump station in the world and part of the hurricane risk reduction system: a perimeter around New Orleans built after Hurricane Katrina. It can pump enough water in 3 seconds to fill an Olympic-sized swimming pool.
Learning to Live With Water
After Katrina, New Orleans awakens to new challenges — and ambitious visions.
By Benjamin Grant and Laura Tam
Urbanist Article