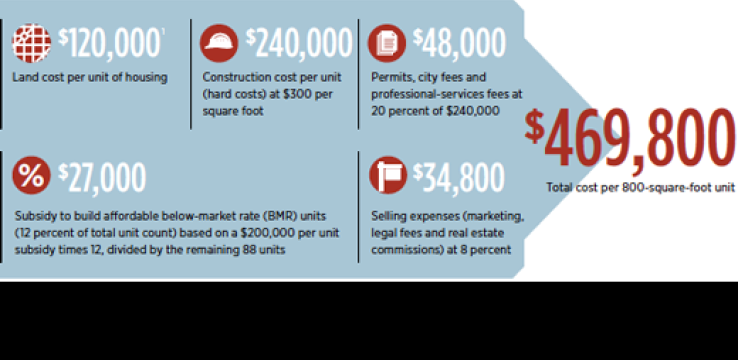 San Francisco Housing Cost Calculation Per Unit for a 100-Unit Building. This is very simplified and does not include construction financing expenses, contingencies or developer's profit, among other things.Calculations are based on a 100 unit building assuming 800 square feet per unit, which is approximately 640 square feet of usable space based on typical building efficiency (this allows for stairs, corridors, lobbies, etc.).
The Real Costs of Building Housing
An architect shows the real costs of building in the country's most expensive city.
By Mark Hogan, principal at Mark Hogan Architect
Urbanist Article