Urban Field Notes: Apartment Buildings of Oakland
Urbanist Article
Architecturally, Oakland is better known for its single-family postwar bungalows, ornate Victorians and recently converted industrial lofts than its modest apartment buildings. When a few of my close friends moved near Lake Merritt, I started spending time biking through the residential parts of neighborhoods like Adams Point and East Lake. Dozens of older midcentury apartment buildings in these neighborhoods are inscribed with occasionally bizarre, even bombastic names, rendered in flowing script or chunky block letters on their exteriors. I began compulsively snapping a picture whenever I passed one.
Something about their playful monikers elevates the buildings to the status of neighborhood characters. As one planner friend put it, they "need to be inventoried before they all become 1 Merritt Place." While I hope that never happens, below are a few of my favorites.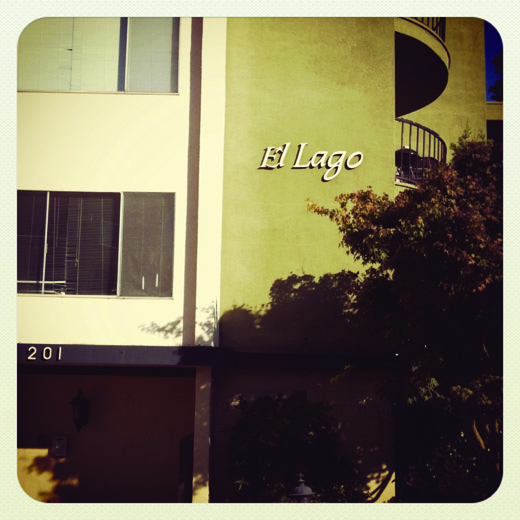 El Lago
As one might expect, El Lago's name references its location just a block east of Lake Merritt. The chipped "E" gives it a little extra personality.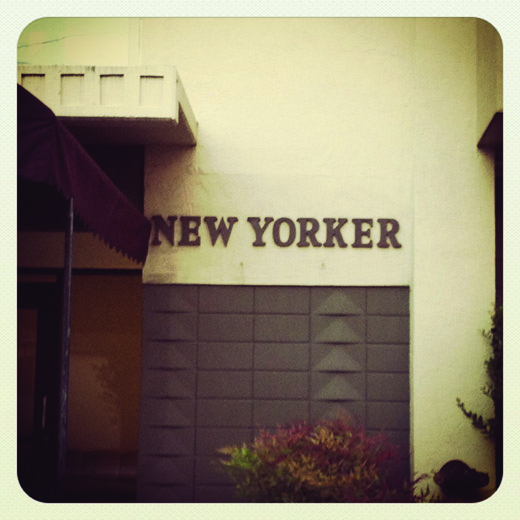 New Yorker
Some of my favorite building names are the most incongruous ones, like this treasure just down the block from the Perkins Ambassador. I suppose that awning does have a bit of a New York vibe.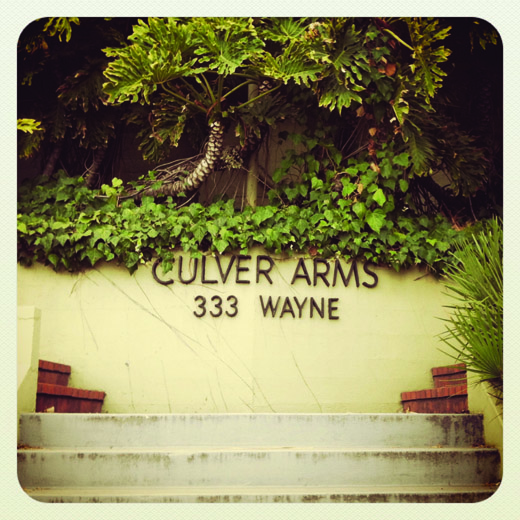 Culver Arms
The Culver Arms fronts Lakeshore Avenue, but getting a good view of its name requires either good timing or patience, since it's often totally obscured by ivy. Here I had the good fortune of catching it just after a haircut.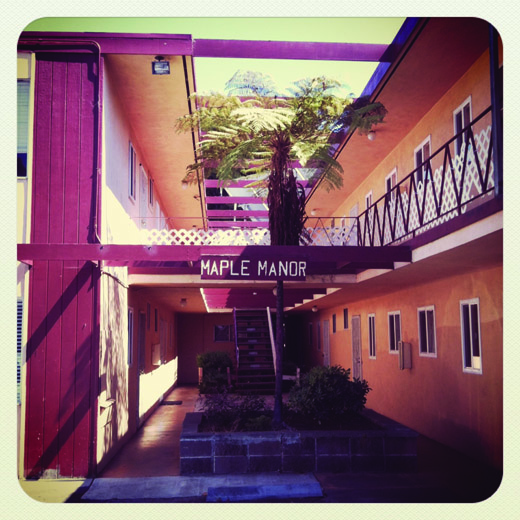 Maple Manor
I appreciate East Lake's Maple Manor not only for its name, but also for the juxtaposition of the New England-esque handle with such a Californian palette and palm tree.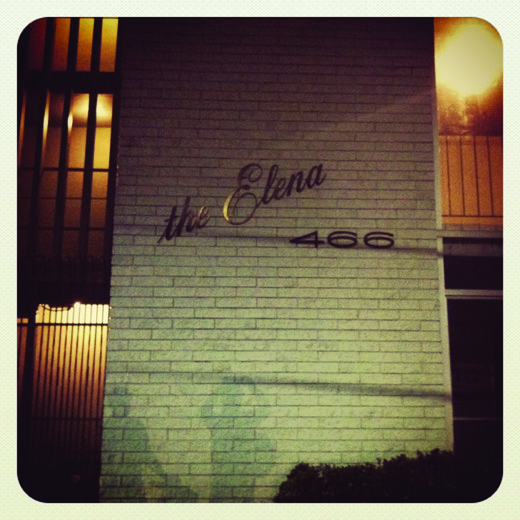 The Elena
The golden script of The Elena might be the classiest rendering of a building name out there. It's worth pausing to admire after a movie and beer at the nearby New Parkway Theater in Uptown.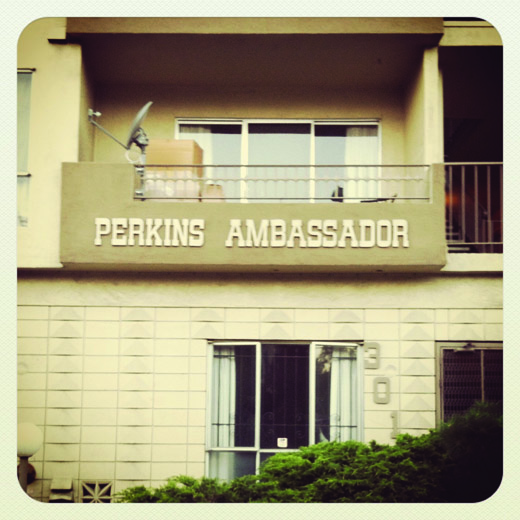 Perkins Ambassador
The Perkins Ambassador was the building that spurred my obsession in the first place. While "ambassador" is a common title for hotels and apartment buildings across the U.S., here I love the combination of the dated font and the notion that this building and its inhabitants act as ambassadors of Perkins Street.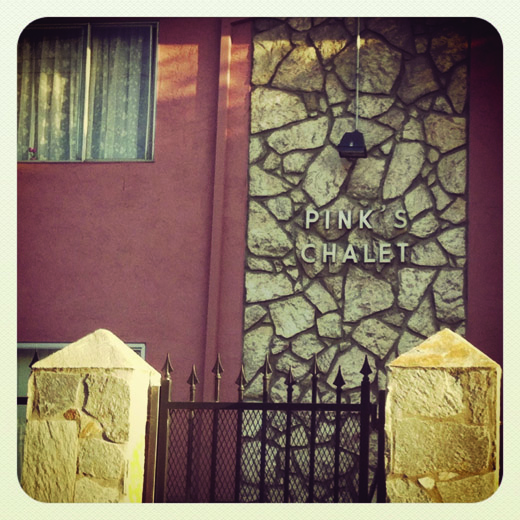 Pink's Chalet
Pink's Chalet, on the Emeryville border in North Oakland, brings to mind a ski lodge run by a proprietress who wears only shades of rose and magenta.