Urban Field Notes: Riding the Rainbow
A Trip on L.A.'s Rapidly Growing Rail Network
Urbanist Article
Though Los Angeles is less than 400 miles away from San Francisco, in the minds of many Bay Area residents it's another world. However, after SPUR's study trip to Los Angeles, we discovered that Los Angeles is in many ways not so different from San Francisco: The city is remarkably urban, with vibrant neighborhoods, incredible diversity, surprising density and perhaps most notably, a modern, colorful and exponentially growing Metro rail network.
Over the past 30 years Los Angeles has committed billions of dollars in taxpayer money for its transit infrastructure, most recently in 2008, with the passage of Measure R (see "Transit, Transformed," p. 10), which raised sales tax by half a percent to be finance investment in transit projects for the next 30 years.
This commitment is being realized in full force, with 80 stations and almost 90 miles of rail built since 1990. These investments have yielded seemingly very un-L.A. results: The city's Metro network now averages nearly 350,000 daily weekday riders, more than double Muni's light rail network in San Francisco.
The type of political will and public interest it takes to foster such massive infrastructure projects might be indicative of just how desperately Los Angeles needed to reurbanize. Nevertheless, the progress made on Los Angeles' rail system offers a solution to both suburban sprawl and inevitable population growth. This is a lesson that both the urban and suburban Bay Area can learn from.
Red Line: Connecting downtown Los Angeles to the star-studded district of Hollywood, Metro's Red Line is doing its best to compete with the Goliath that is Los Angeles car culture.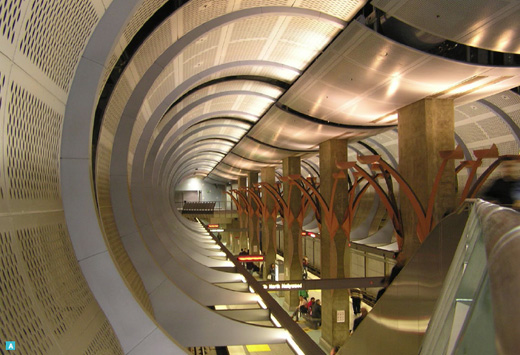 Gold Line: Not only has the Gold Line provided a transportation alternative for the many neighborhoods of East Los Angeles, but it has also made a destination of Mariachi Plaza, located in Los Angeles' Boyle Heights neighborhood. Sixteenth and Mission BART, take note.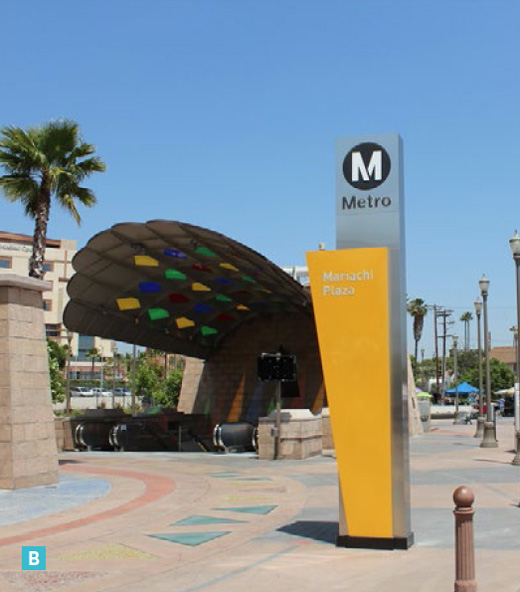 Blue Line: You might assume a trip from downtown Los Angeles to Long Beach means sitting in gridlock while enduring bad radio and pulling out your hair. Now, thanks to the Blue Line, you have another option.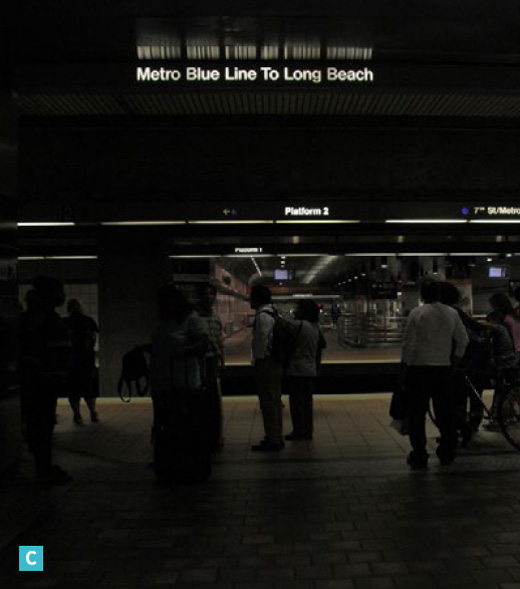 Expo Line: With phase one finished earlier this year, the Expo Line now gives a rail option to L.A.'s western neighborhoods. With phase two set to complete in 2016, ending in Santa Monica, Los Angeles is well on the way to receiving its coveted "Subway to the Sea."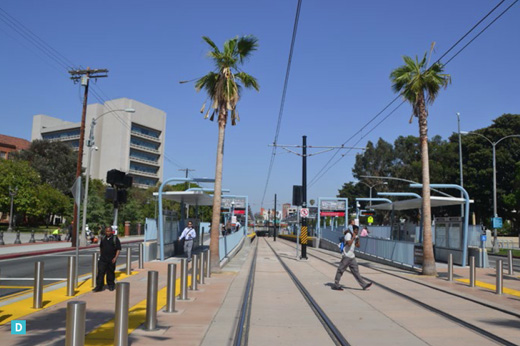 Union Station: As the terminus of local and regional transportation for Los Angeles County, Union Station connects the city with the rest of the Golden State. As Los Angeles transit infrastructure continues to grow, Union Station should serve as a sterling ambassador for a rapidly growing and admirable rail network.