Urban Field Notes: Five PG&E Substations Celebrate Light and Sculpture
Urbanist Article
Shortly after moving to San Francisco, I was wandering the many neighborhoods and streetscapes of the city, trying to get my bearings. One building in particular struck me — it was massive, with an outward Brutalist thrust. The style reminded me of some of the historic Fascist architecture of Italy. Along its base I found an engraving: the Pacific Gas and Electric Embarcadero Substation.
Five years later, this building still fascinates me as a statement of pure facade/exterior skin architecture, with no need to obey an intensely complex program. (Inside it functions to house transformers to convert electricity to different voltages). After finding the Embarcadero Substation, I set out to find others. In some cities and towns substations are disguised as houses, but here in San Francisco, the facades seem celebrated.
Substations are peculiar because they do not engage a pedestrian or livable streetscape, and here, they defy human scale. They can be purely sculptural forms, or forms that reinforce the ideals of an era and the company behind them. Since these buildings are all PG&E substations, the exterior lighting highlights the facades while showcasing the owner's product: electricity being used in the form of light.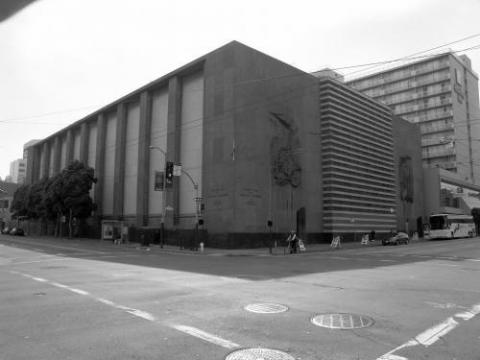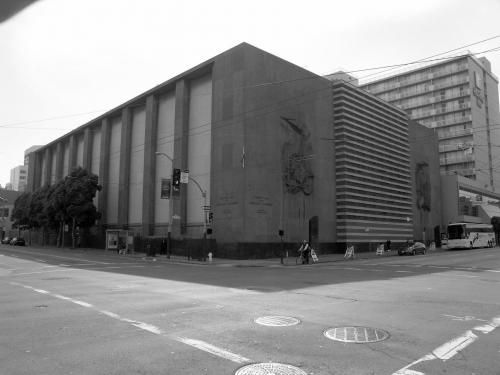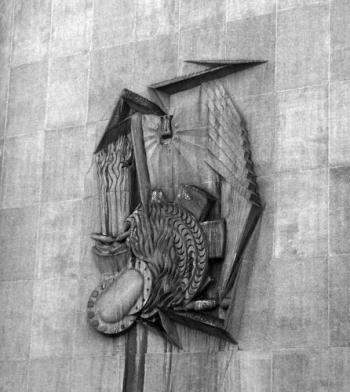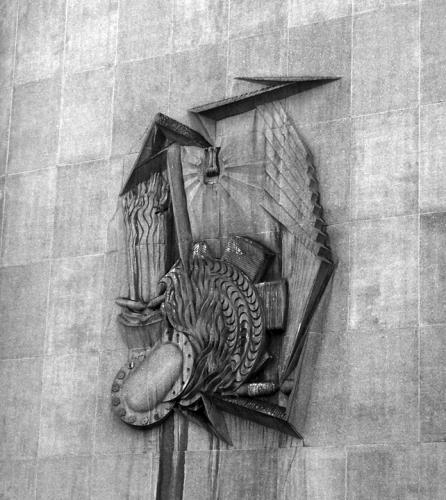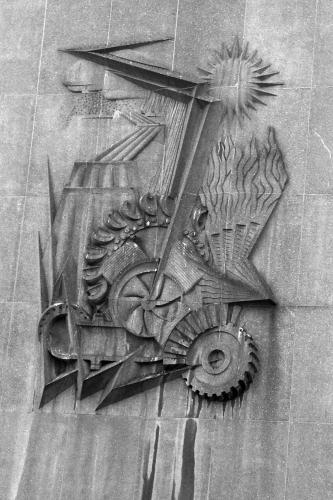 Mission Substation.  This substation at Mission and 8th Street, designed by William Merchant in 1948, is clad in smooh, dark composite travertine stone blocks. The eastern facade has two carved, WPA-syle reliefs titled "Power" and "Light," created by Rober B. Howard, a notable Bay Area artist from this era.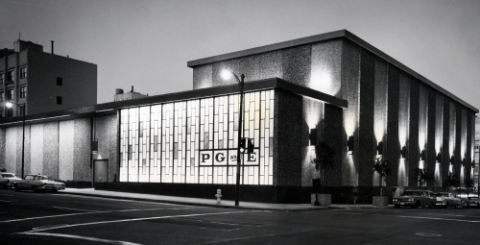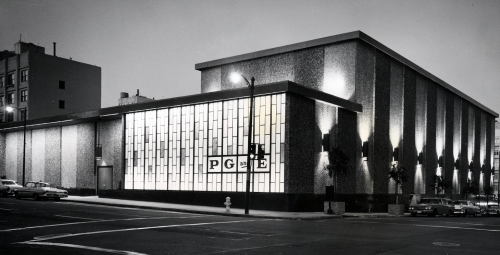 Larkin Substation. This substation, created by PG&E's own design team, was built in two stages out of concrete ad steel. The exterior is made out of turquoise and beige concrete with visible aggregate. The Eddy Street facade has a section composed of vertical bands of thinly cut stone that were lit from behind at night. The striking results are obvious in a 1964 photo, in which the company, with some disregard for light pollution, showcases it product.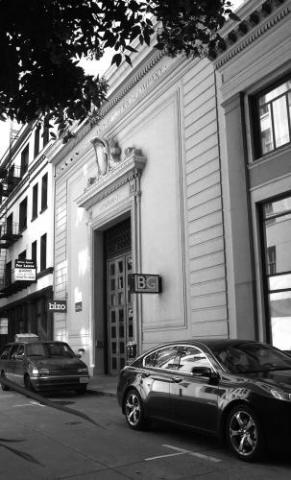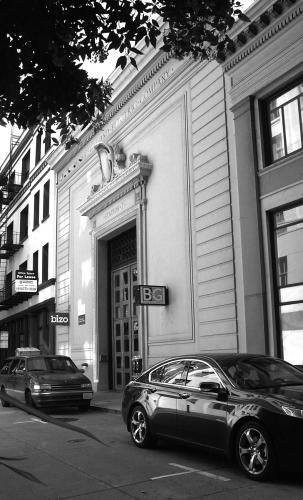 Substation J. This Beaux Arts building on Commercial Street was my second find in my walking search for substations. With its monochromatic surface and minimal detailing, the station seems quiet and hidden away. Its location on a narrow alley makes it hard to take in the whole building at once. In the midst of the bustle of th Financial District on a weekday, I was plased to come across it. Designed by Frederick H. Meyer and Henry C. Vensano (a PG&E engineer and designer) in 1908 and added onto in 1914, it is now on the national historic register.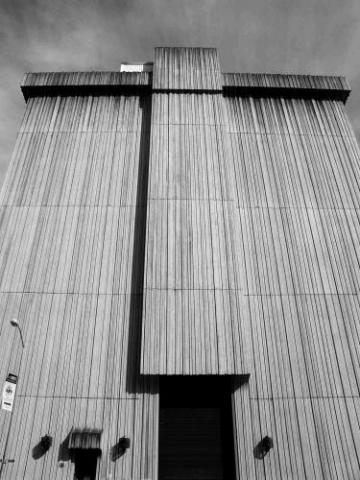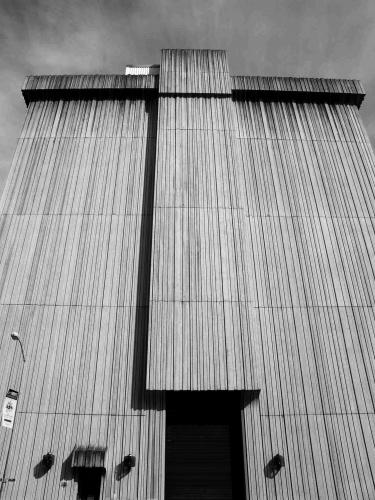 Embarcadero Substation. Built in 1973, this monochromatic, cast-concrete building on Folsom Street features slightly exposed aggregate that is not detectible to the human eye from across the wide street. Discoloration from smog helps accentuate its subtle curves and makes the building read as even more massive and brawny.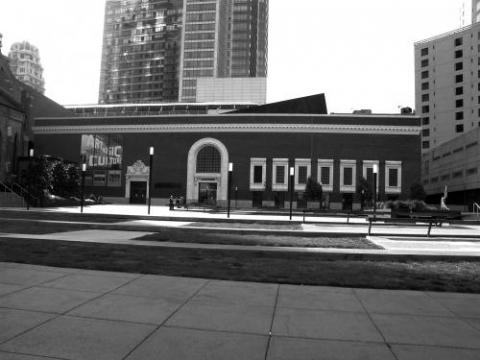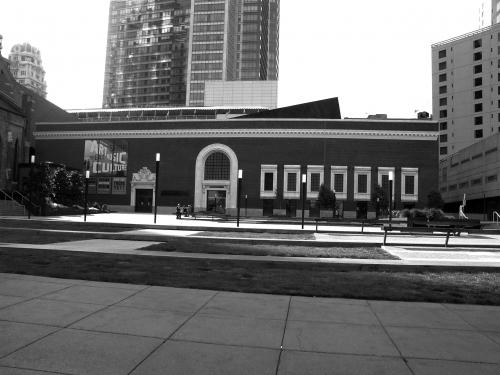 Jessie Street Substation. Designed by Willis Polk in 1907 and 1909, this substation is now the site of the Contemporary Jewish Museum. (The building got an addition and interior remodel b renowned architect Daniel Libeskind in 2008). This Classical Revival building, with its red brick facade, cast-rion windows and white terra cotta architectural moldings, was originally a power generating station built in 1881. After being damaged in the 1906 fire, it was renovated twice by Polk to its current fotprint and facade, and was converted into a substation.