Urban Field Notes: Five Local Skate Hubs Show Limits of Sanctioned Design
Urbanist Article
Almost every time I ride my skateboard through San Francisco's financial district all I
can think about is Mike Davis's take on downtown Los Angeles, which he described
as the "Militarization of Urban Space." Countless urban design techniques are implemented to prevent what urban designers call "undesirable urban behavior," such as homelessness, graffiti and the ultimate undesirable: skateboarding. It's amazing to me that skateboarding has played such a big role in the evolution of urban design and defensive architecture. The motive behind defensive architecture is to limit property damage and ensure that desirables — tourists, working professionals and retail patrons — have an experience of urban space that's
as pleasant as possible.
Anti-skateboarding design can range from carefully placing metal clips on benches and handrails to completely ripping out concrete and staircases. To San Francisco's credit, city designers have made the effort to create three skateboarding parks, to give undesirables their own dedicated space. Unfortunately it is quite difficult to "Skate & Destroy" (the semi-sarcastic motto of Thrasher, a globally known, San Francisco-based skateboard magazine) when city bureaucracies are containing you. Skateboarders would rather construct their own skateboard parks in derelict areas and challenge defensive architecture than be confined. Skateboarding is not like baseball or soccer — there are no pre-determined or universally accepted dimensions. These parks are built to keep the activity off the street, but they merely serve as waiting rooms for skateboarders eager to take on the spontaneous chaos — the stairs, handrails, benches and peopled spaces — of the actual city.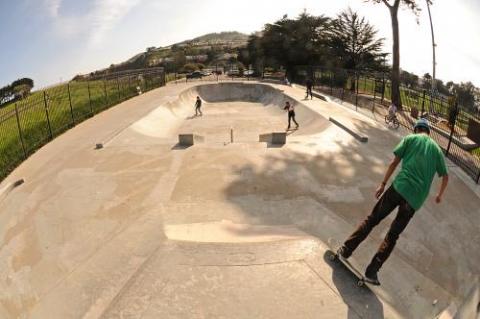 Crocker Amazon. Constructed in 2000 with very little fanfare, this skatepark was greeted by local skaters with a spray-painted message of not-so-constructive criticism: "Thanks construction guys – please learn how to build a park." Probably not the best way to relay their thoughts, but it does show a failure of communication between the city, designers and skateboarders. Photo by Louie Jones.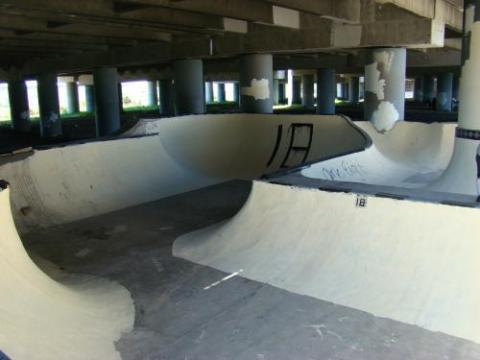 Bordertown, Oakland. Discovered by a CalTrans worker in 2006 while tallying homeless people living under freeway bridges, this park exemplifies vigilante urbanism at its finest. Despite the welcoming sign, I scaled the ten-foot-tall fence. I found a pristine and freshly painted skatepark, with a sign made by the locals discouraging graffiti. Ignoring the fact that Bordertown is still in litigation, the local
skateboard community continues to take pride in maintaining this park that they can proudlycall their own. Photo by Will Heywood.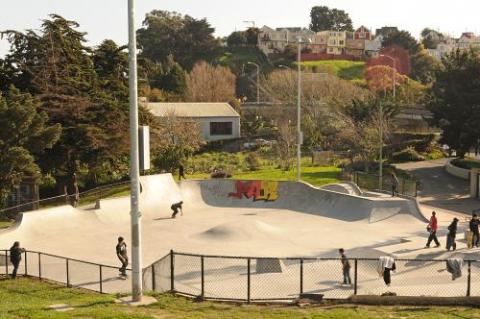 Potrero Del Sol. Located at 25th and Potrero, this skatepark was part of an effort meant to revitalize the deteriorating park and make it more welcoming to the area's residents and students of the neighboring school. Completed in 2008, this new facility has not only improved the area, but it has also contributed to the rejuvenation
of the nearby 24th Street commercial corridor. Photo by Louie Jones.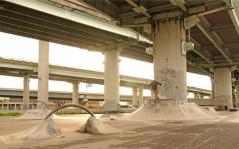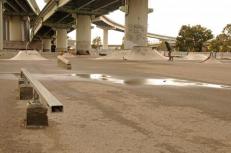 The Wasteland, Emeryville. Located a few blocks away from Bordertown, Wasteland provides a much more welcoming environment, largely because no legal action has yet been taken here, not to mention there's no fence to climb. I've been to this park a handful of times, and each time I visit a new addition has been added to this facility whose name couldn't be further from the truth. Photo by Louie Jones.