Urban Field Notes: Eight Bay Area Landmarks Make the Case for Concrete
Urbanist Article
When I was growing up, anti-urbanists spoke about concrete as if it were the material of the devil: "concrete jungle" or "ribbons of concrete" or "cold as concrete." But a few architects were able to celebrate the material's plasticity and create new kinds of spaces that were warm and even inviting. In the Bay Area, there are a number of fine midcentury landmarks worth exploring.

The San Francisco Art Institute features concrete as the primary building material from two different periods, the 1920s and the 1960s. Near the U.C. Berkeley campus, Mario Ciampi designed two different kind of "brutalist" concrete structures — the University Art Museum and Newman Hall, a Catholic church.

In downtown Oakland Kevin Roche's design for the Oakland Museum proved flexible in the hands of local architect Mark Cavagnero when it came time to renovate and add some gallery spaces. Several blocks away is SOM's Christ the Light Cathedral with a beautiful poured-in-place concrete base. The interior is both intimate and awe inspiring.
Perhaps the grandest concrete building in the Bay Area is Saint Mary's Cathedral on Geary Street, designed by architects Pier Luigi Nervi, Pietro Belluschi, John Michael Lee, Paul A. Ryan, and Angus McSweeney. Be sure to check out Richard Lippold's baldacchino.

Occasionally, a mid-century building created from concrete has escaped renovation and stands in its original glory. The Glen Park BART Station, designed by Ernest Born with Corlett & Spackman, is one of these.

Concrete offers great flexibility at construction, but after the material sets, it's harder to work with. If we're lucky, we will see more buildings like the Sunset's new Sava Pool.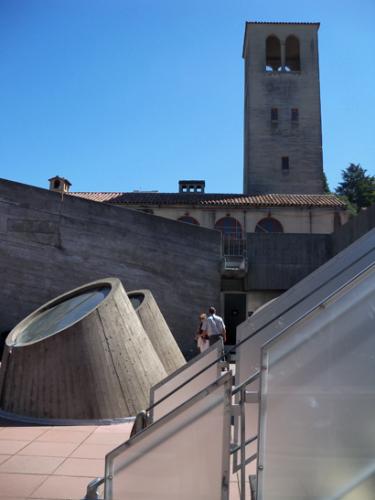 1. SF Art Institute. Bakewell & Brown found they could evoke a rough interpretation of the Spanish Mediterranean style, while 40 or so years later, Paffard Keatinge-Clay used the same material to build a great brutalist building that evokes Corbusier's Carpenter Center at Harvard.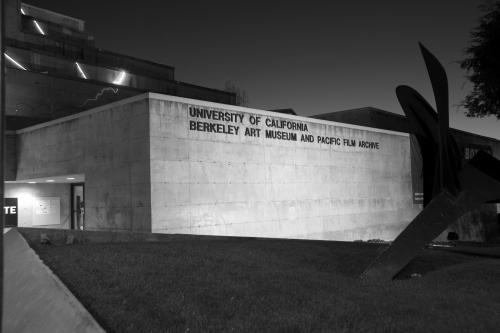 2. Berkeley Art Museum. Concrete is a tricky material in a seismically active zone, and the fate of the museum is uncertain. The splaying of the galleries was visually stunning, but not so resistant to earthquakes. Some black spider legs are holding the wings up for the time being. Photo by Steven Addison, courtesy BAM/PFA.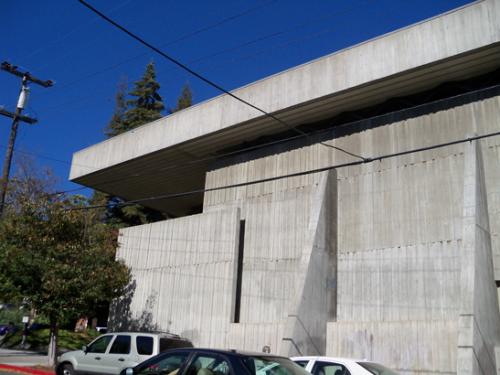 3. Newman Hall. This structure enjoyed a much more successful seismic upgrade than the Berkeley Art Museum and combines the aesthetic of Corbu with the Bay Area's landscape tradition.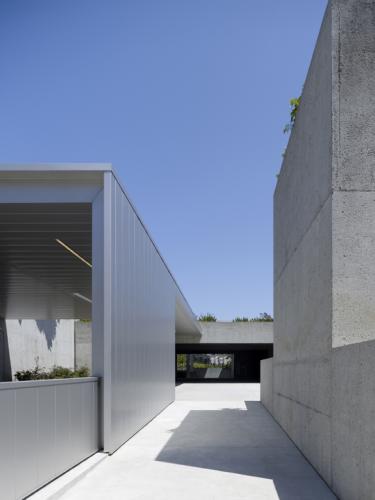 4. Oakland Museum. Mark Cavagnero used a lighter, complementary metal that can be easily read as an intervention but can also be removed at some future date. Photo by Tim Griffith.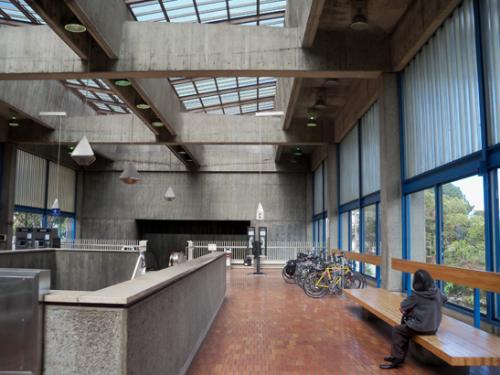 5. Glen Park BART Station. Born designed the station's asymmetrical marble mural, which contrasts with the rectangular structure. The surprise of this station is that such a modest but exquisitely detailed pavilion on the street is really a canopy for a cascade of light and stone that illuminates the BART tracks far underground.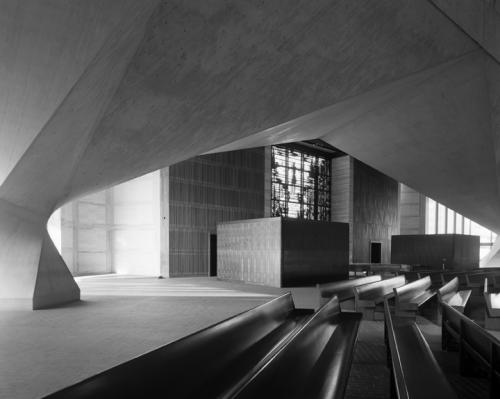 6. Saint Mary's Cathedral. The roof forms of this church are hyberbolic paraboloids, and conclude in a cross form. The column bases are some of the most beautiful concrete work I have ever seen. Photo by David Wakely.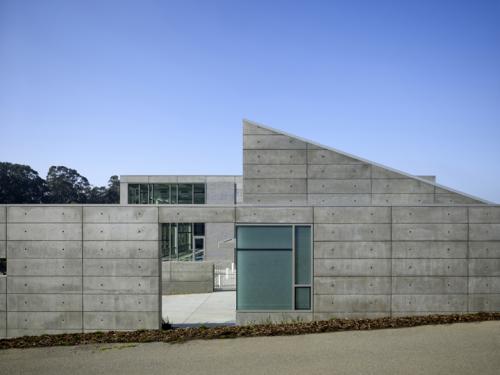 7. Sava Pool. Mark Cavagnero and Paulett Taggart found concrete a hardy material to work with near the Pacific Ocean when they designed the new Sava Pool in the Sunset District. The combination of daylight and contrasting interior materials makes this a significant new civic treasure. Photo by Tim Griffith.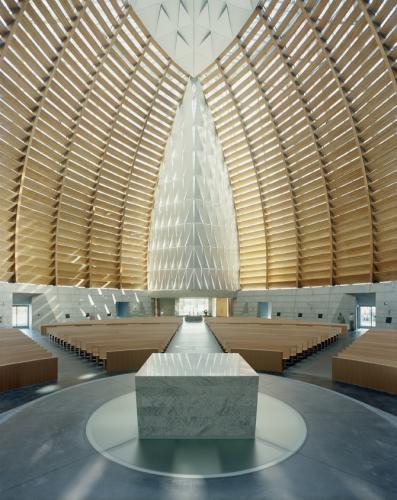 8. Cathedral of Christ the Light. While the foundation takes advantage of concrete's ability to be formed, the main structure is lighter, a beautiful wood skeleton covered with glazing. Photo by Timothy Hursley, courtesy Skidmore, Owings & Merrill LLP.