Urban Field Notes: Art, Commerce and Hope on View in Nine Storefronts
June 1, 2010
Artists have always seized upon the frayed patches of cities, where lower rents, available space, and fewer rules make the creative life possible. Last fall, the San Francisco Arts Commission's Art in Storefronts program brought together artists and vacant storefronts in three neighborhoods—Central Market/Tenderloin, Bayview, and the Mission—to call attention to the economic and community development potential of this symbiosis.

In the Mission District, such "street-level curating" already had strong roots, thanks to Triple Base Gallery's 24th Street Promenade program and the Mission Arts and Performance Project. (Triple Base co-curated the SFAC's storefront installations.) In boom times a thriving arts community would ignite fears of gentrification, but, in the midst of deep recession, these flourishing storefronts imbue a sense of optimism. Vacancies in San Francisco's major shopping districts like Union Square and the Fillmore District offer fertile ground for this bridging of art, commerce, and hope.

Walking in the manner of Baudelaire's flaneur (the observant wanderer) is the recommended mode for encountering the art of storefronts. For in the thick of bustling streets, or one's own noise, many things pass unseen. The Mission's storefront offerings range from the accidental to the curated and contribute to a deeply rooted tradition of murals and other street art. They also reveal the complexities of this transitioning neighborhood. By asking us to slow down and look around, storefront art brings into focus the weave of history and culture that defines each neighborhood, and provides an opening for greater connection on many levels.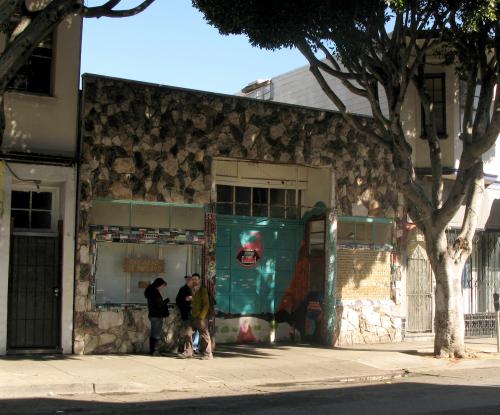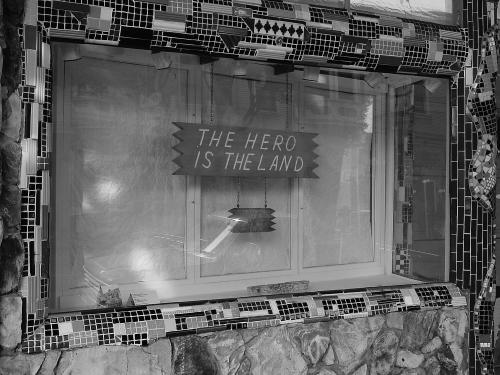 1. A good neighbor: 3040 24th Street. This converted storefront has always been a neighborhood curiosity. Last year, the occupant, S. Meek Architecture, began inviting artists to create storefront installations, like this one by Nathaniel Parsons.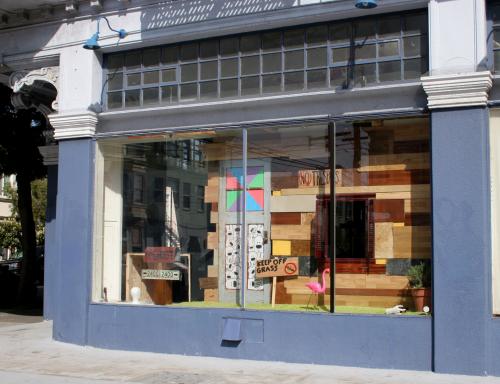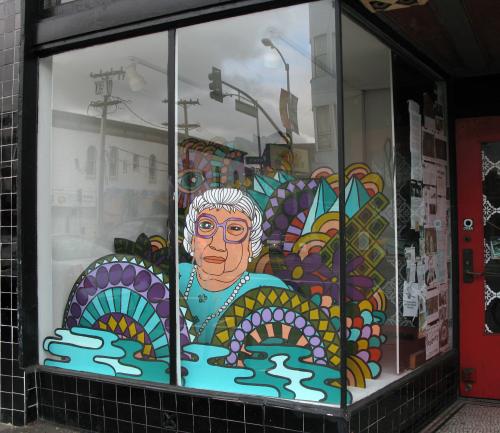 2. Arts in residence: 2501 Bryant Street and 992 Valencia Street. Curated storefronts—like these at Million Fishes artists collective and Artists Television Access—provide moments of surprise mixed with the comfort of familiar neighborhood institutions.
3. Snapshot in time: 2824 24th Street. As new shops and restaurants shift the character of 24th Street, remnants of the neighborhood's past, like Angela's Gift House, come into relief.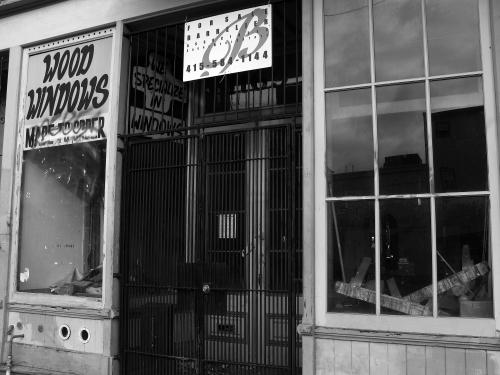 4. In transition: 1169 Valencia Street. The ruins and artifacts of abandoned businesses tell a story of changing fortunes. Mission Loc@l reported in December that the sale of this building was pending.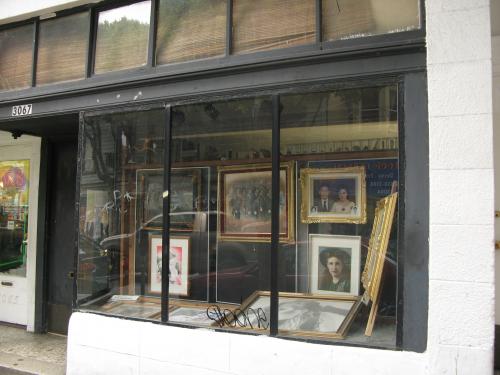 5. Resident artists: 3067 24th Street. Storefronts retain their commercial purpose for artists like Eugenio de Arnal, who keeps his studio here and advertises "contemporary art for sale."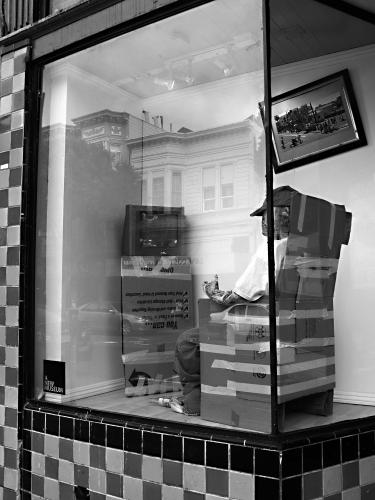 6. Temporarily permanent: 2929 24th Street. Originally commissioned for the Art in Storefronts project, Abner Nolan's A New Museum is now an ongoing exhibit space curated by the artist — as long as the building remains vacant. In fact, there are very few vacant storefronts on lower 24th Street.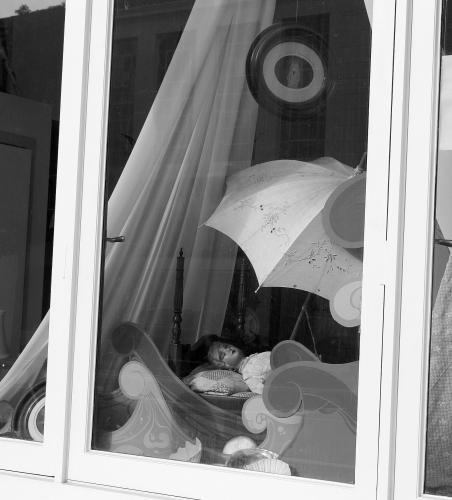 7. The art of merchandising: 1266 Valencia Street. To commemorate the opening of its new store, Gypsy Honeymoon invited artist Christine Shields to design a window display integrating her series of small oval paintings.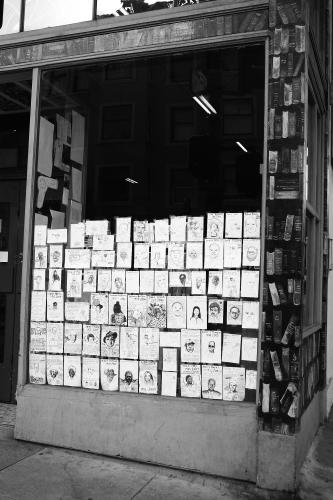 8. Spontaneous art: 900 Valencia Street. At Dog Eared Books, artist/bookseller Veronica de Jesus started a series of drawing memorials to cultural icons ranging from Rick James to David Ireland. Since the window became half-filled, each new drawing must replace a prior one.
Photo Credit: All photos by the author.