How New Approaches to the Storefront Are Reviving Retail
By Kathryn Exon Smith and Jaclyn Tidwell
Diverse and active retail environments are an important component of thriving cities, but new technologies, changing demographics and shifting consumer preferences have caused a slump in sales at big box stores, traditional shopping malls and downtown storefronts across the country. Lifestyle shops now make up a higher percentage of retail space in both malls and downtown strips, replacing traditional goods and apparel stores with restaurants, entertainment and other services.
San Jose has experience with these challenges. Vacancy rates reached over 12 percent in downtown storefronts as recently as May 2017. Since then, vacancies have declined sharply, with more spaces being rented and an uptick in those under development. Alongside these shifts, innovative uses of retail space and new ways to draw customers into stores are showing signs of promise, both downtown and in local shopping centers. Approaches used successfully in the South Bay can be a model for other cities with similar retail landscapes.
A recent SPUR forum in San Jose with Nate LeBlanc, business development manager at the San Jose Downtown Association, Erin Salazar, artist and executive director of the Exhibition District, and Najla Kayyem, senior vice president of marketing with Pacific Retail Capital Partners, explored how retailers are finding success locally.
Retailers are using spaces in creative ways.
Capitalizing on the abundance of under-utilized historical spaces downtown, several buildings have recently been renovated for use as Class B office space, a signal that business are again seeing value in investing in the core, according to LeBlanc. These include the iconic Bank of Italy Building and 1 West Santa Clara, both of which will include ground-floor retail to cater to the influx of new office workers.
Communal spaces are on the rise in downtown San Jose as well, with food halls like the SoFA Market and San Pedro Square Market, maker spaces like Tech Shop, and co-working companies such as NextSpace and WeWork setting up downtown in recent years.
The lifespan of retail spaces is changing, too, with property owners trying out more flexible, interim uses. Artist collective Local Color has made temporary use of the 20,000-square-foot Ross department store on First Street, which is slated to be demolished to make way for future development. As Salazar shared, this move has kept the storefront active with a mix of affordable studio space, micro-boutiques and community events during the permit and planning process, which may take several years. It's a win-win for the city and the private sector: The street stays active, local artists have a place to work, and the property avoids the vandalism and graffiti often associated with vacant spaces.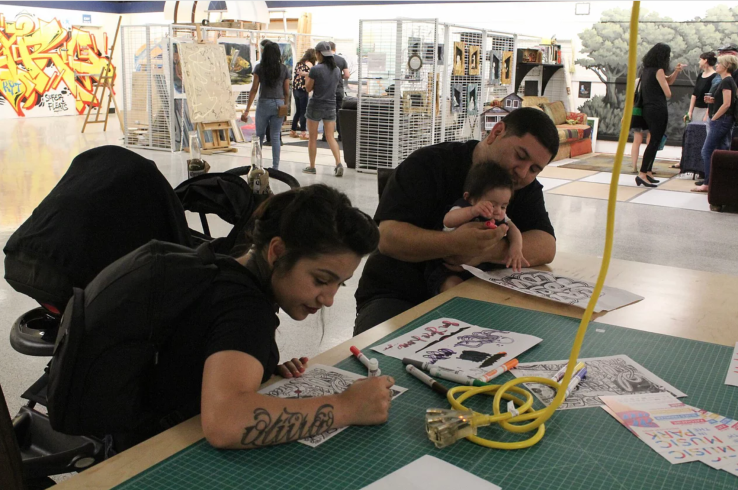 The City of San Jose is supporting such interim uses with an 18-month pilot program that encourages downtown property owners to allow their empty spaces to be used for temporary gallery or retail space. As SPUR recommended in our 2014 report The Future of Downtown San Jose, the number of empty storefronts can be reduced by requiring activation after a long period of vacancy. The pilot will levy a quarterly fee on any properties sitting vacant with no activity if the owners can't show proof that they are actively seeking tenants or renovating the space. The program will expand citywide if successful.
Stores are merging the opportunity between online and brick-and-mortar shopping.
In the face of rising digital sales, retailers are finding new ways to draw people into their physical stores. Many are offering the option to buy online and pick up in store, such as the Amazon package pick-up location that has recently opened on the long-vacant downtown corner at 2nd and San Fernando streets. Retailers call this "omnichannel fulfilment," and it gives the physical location a renewed purpose. Other stores focus on adding an experiential component, such as Nike's run clubs, DIY workshops at Home Depot, or art classes at the Arsenal gallery and art supply store in Japantown.
Retailers note there is a distinction between convenience goods — purchased often and with little effort, which are easier to click and ship — and choice shopping, which is a pleasurable, multi-sensory experience better suited to a physical store. For lifestyle or luxury goods, consumers still want to physically see or experience a product before buying.
Effective retail caters to local tastes and preferences.
Successful shopping centers and downtown areas must offer a unique mix of shops and experiences tailored to the local population. Shoppers have grown wary of big national chains and malls that offer the same stores everywhere. But where there's a differentiated mix of local and experiential offerings, these malls have bucked the trend of declining sales.
According to Kayyem, Eastridge Shopping Center in East San Jose has incorporated the community through a pop-up container food park competition called "taste for the space" that features local vendors. It also boasts the world's largest collection of outdoor murals on a shopping center, created by local and California artists. The mural site has become a "selfie spot" that draws visitors. Following this local-oriented renovation, space in the Eastridge Center is now 96 percent leased.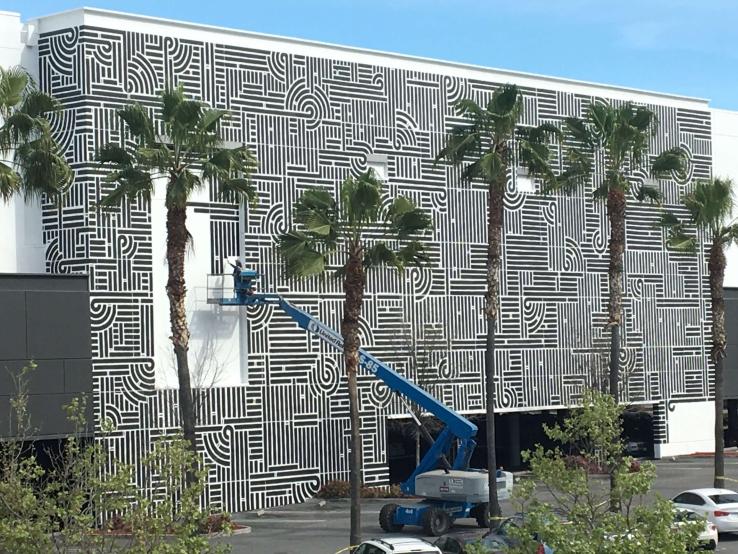 Walkable, mixed-use developments that simulate an urban neighborhood feel in a suburban environment go one step further, allowing people to shop and eat right where they live. Recent examples such as Santana Row, which uses small retail floor plates to create the feel of a varied streetscape, show how this type of new development can be successful. In these cases, it's vital that developers plan for a variety of modes of transportation, including bicycles, pedestrians and transit.
Over the next decade, big changes are coming to San Jose, including the arrival of BART and high-speed rail downtown and the construction of millions of square feet of new residential and commercial space. This growth will bring more people into the city center. If retailers continue to capitalize on the trends above — and keep in mind design principles that create warm and welcoming spaces — they can create a virtuous cycle that sees more diversity in the type of retail offered and a more vibrant city overall.