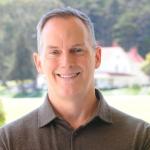 Stephen Engblom
Faculty, College of Environmental Design, University of California, Berkeley
San Francisco Director
Stephen Engblom, AIA, LEED AP, architect, was recently Senior Managing Director at CBRE, and currently serves as a faculty member at the University of California, Berkeley, College of Environmental Design.
As part of CBRE's Infrastructure & Public Enterprise Sector team within its Global Workplace Solutions (GWS) business, Stephen advises government, quasi-government, and government-regulated clients seeking to transform their approach to resiliency, efficiency, equity and decarbonization across their real estate portfolios. His work helps CBRE clients translate emerging mandates and funding mechanisms into valuable strategies, enabling clients to focus on their core mission while optimizing real estate strategies and creating operational efficiencies.
Previously, Stephen was an Executive Vice President with AECOM, with a global track record of working with public and private sector clients to develop healthy and successful places. As Global Director of AECOM Cities and the San Francisco Bay Area Executive, Stephen and his team were dedicated to forward-thinking urban policy and development strategies that underpin world-class infrastructure that enhances the environment, equity, and economy of our cities.
Stephen is a SPUR Board member, is a founding member of the ULI Urban Infrastructure Forum, and is on the Rice University School of Architecture advisory board, and contributes thought leadership to industry journals, and lectures and teaches at universities and institutes worldwide.
Stephen's approach to urban design is to prioritize the human experience and minimize the ecological impacts while optimizing economic and technical aspects of a project. He advises cities and private developers around the world on major infrastructure programs and how they improve quality of life, redress socio-economic injustices, and create economic success.
Stephen has a Bachelor of Arts degree in Architecture and Urban Studies from Lehigh University, and a Master of Architecture degree from Rice University. He is a licensed architect in the State of California and a LEED Accredited Professional.