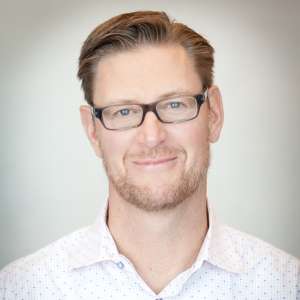 Jack Sylvan
Vice President of Development
Forest City Realty Trust
San Francisco Director
Over a 20-year career in the private, public and non-profit sector Jack Sylvan has demonstrated skill in policy analysis, planning and design, negotiation of agreements, legislative advocacy and implementation of projects and programs. Jack is currently a Vice President of Development with Forest City Realty Trust, where he leads project entitlements and implementation, serves as the company regional lead on local policy and legislative issues and manages the local San Francisco development team. During his tenure leading the Pier 70 development, Forest City has forged strong partnerships with the local community, navigated a city wide ballot measure, negotiated transaction agreements with the City and Port, and developed innovative approaches to urban and architectural design guidelines, integration of arts and local manufacturing components that support investment feasibility and district sustainability approaches. In 2016, Jack led Forest City's work with the Mayor's Office of Housing in structuring a transaction for a Forest City- owned apartment complex built in the mid-1980s that ensured continued affordability of units whose legally-required term for being maintained at below-market rates had expired.
Complementing his experience in the private sector, Jack spent 8 years in the San Francisco Mayor's Office of Economic Development overseeing large public/private real estate development projects including leading the planning and negotiation process for the Treasure Island redevelopment project. Early in his career, he was a real estate and urban economics consultant both for a national firm and his own consulting practice. His breadth of experience and policy knowledge ranges from public infrastructure planning, financing and delivery to urban design to crafting community benefit packages to affordable housing policy to activating urban environments.
Throughout his career Jack has demonstrated a commitment to shaping urban environments that create community and economic value. Prior to joining Forest City, Jack spent an 18 month sabbatical traveling, investigating urban development practices and volunteering in India and South America. This time included working with children in a slum on the outskirts of Buenos Aires and building shelters in an earthquake damaged zone south of Lima, Peru. Jack served on the Board of Urban Ecology, an early Bay Area leader in advocating for and developing planning and policy frameworks for community-based and sustainable development. The summer after his college graduation was spent participating in Bike Aid, a Seattle to Washington DC bicycle ride that raised money for grassroots international development projects and which involved doing training and outreach on AIDS awareness in local communities across the country.
Jack has won a national award for research evaluating the economic impact of sports franchises on California cities and received a Fulbright Fellowship to study the socioeconomic impact of the 1992 Barcelona Summer Olympics. He holds a Masters in City Planning from UC Berkeley and a BA/BS from UC Davis. Jack lives in the Mission District with his wife, Deb, and 8-month-old daughter, Zoe. His Spanish skills are solid but recently unused. A bicycle is his means of travel around the City and he is excited to introduce that joy to his daughter.