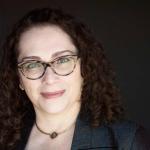 Ana Luisa Aldana
Public Sector Client Account Director, DEIB+ Lead, Accenture
San Francisco Director
Ana Luisa Aldana is the Northern California Public Service Geographic Client Account Lead at Accenture, a global professional services company. She is responsible for overseeing Accenture's activity in building trusted relationships with Local Government, Public Transportation, Higher Ed, and Non-Profit clients here in NorCal, focusing on the Greater Bay Area counties. She and the NorCal PS client account team seek to understand each of Accenture's PS client's needs, shape solutions, and bring the Accenture expertise, thought leadership, and the best of the partner ecosystem to address solve their most critical needs. She is based out of the Accenture office in Salesforce Tower and has been working out of the SF Financial District for the last 27 years.
In her 25 plus years as a Management Consultant, she has worked with over 40 clients, including the City and County of San Francisco, Google, the Lawrence Berkeley National Lab, Cisco, VMware, Levi Strauss, InfoPrint, Lam Research, and PG&E.
Ana Luisa is the relationship lead and advisory board member of Farming Hope, a local San Francisco non-profit that aims to empower people to transition out of homelessness through training and employment in their community gardens and dinners. She has also served as a board member for the Mid-Peninsula Girl Scouts for seven years.
Ana Luisa is the HAERG (Hispanic American Employee Resource Group at Accenture) lead for NorCal (San Francisco and San Jose offices) and is very involved and passionate about Diversity, Equality, and Inclusion, including recruiting for Accenture, mentoring Accenture's diverse talent, and advising clients in this area. She received the ALPFA 2021 Latina Rising Star Award, awarded to professional Latinas who are making an impact in their work and in their communities. She has also served as a panelist and guest speaker for Latinas in Tech and HACE.
Ana Luisa never hesitates to passionately advocate for the Hispanic/Latinx community by participating and supporting events internally and with Accenture's partners. She connects by being authentic and reflecting on her own journey as a double Guatemalan immigrant to evolve and thrive as a professional here in the United States. She inspires others by sharing her experiences and stories that pull on common threads. More importantly, she is a servant leader committed to identifying, developing, and lifting the next generation of Hispanic/LatinX professionals.
Ana Luisa earned her Bachelor's from Notre Dame de Namur University and her MBA from the University of San Francisco. Through her commitment to continuous learning of self and of others, she serves as faculty for Design Thinking at Accenture and of Accenture's Consulting University.
She is blessed with a tremendous life partner in Peter and her two college-age daughters, Victoria and Alexandra. Rescue cats Manjū and Miso round out her family home in the North Central San Francisco Peninsula.