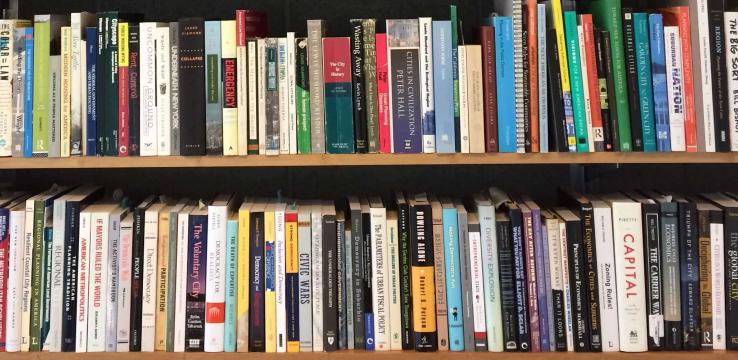 Reading the City
What's your favorite book about cities? Urbanists offer their suggestions.
Urbanist Article
It's winter. The news of the world is hard to take. You may still be recovering from 2017. Seems like an ideal time to read.
We recently put out the call to planners, architects, designers, developers, professors, technologists and others with a simple question: What's your favorite book about cities? Of course we got a lot of Jane Jacobs. But we also heard about a London epidemic, modernism in Barcelona, Hanya Yanagihara and a history of Bourbon Street. So we invite you to peruse this list and read to your heart's content. We'd love to hear what your favorite book on cities is, too. Let us know at [email protected].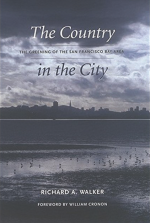 So hard to pick one favorite. But one of many is The Country in the City by Richard Walker, a good reminder for us urbanists focused on the built environment that the open space and the agricultural lands around cities are also vital to the success of any region. It is also a story about how individuals, taking action, can make a difference in how a region evolves. We need such committed individuals for our thornier problems of housing and transit, and SPUR can be at the forefront for that regional advocacy.
— VIVIAN FEI TSEN, WINDFLOWER PROPERTIES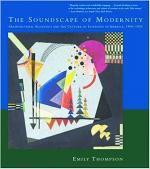 The Soundscape of Modernity: Architectural Acoustics and the Culture of Listening in America, 1900-1933 by Emily Thompson. The roaring '20s got that name for a reason: New York was loud. Buildings were being riveted together, subway tunnels were burrowed underground, and none of the cars had mufflers. So loud, in fact, that it was considered a health problem, and there were societies of noise abolitionists. This sounds quaint now, but the idea of a quiet urban space is really a modern luxury. This book brought me into the interconnected webs of privilege, noise, silence, technology and architecture.
— AVERY TRUEFELMAN, 99% INVISIBLE
It's a cliché, but Jane Jacobs' The Death and Life of American Cities is a classic. I love giving it to people who haven't thought about urbanism, and watching their eyes just pop open. We forget that while it seems basic to those of us who think about this all the time, it's still relevant and important today.
— TYLER FRISBEE, SAN FRANCISCO BICYCLE COALITION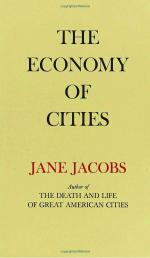 Without doubt, it's Jane Jacobs' The Economy of Cities. This is the book that truly cracked the code on urban economics. It's shaped the way economists, social scientists and urbanists of all stripes think about and develop cities. A true masterwork.
– RICHARD FLORIDA, MARTIN PROSPERITY INSTITUTE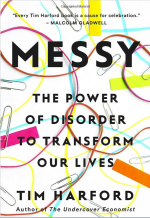 I am reading a book called Messy by Tim Harford. I love how it encourages serendipity as a process.
— LORING SAGAN, BUILD
In the innovation-rich but beauty-poor environment of Silicon Valley, I often return to Alain de Botton's The Architecture of Happiness. As the author wisely posits, "it is architecture's task to render vivid to us who we might ideally be." Such messaging is all the more important as our region's identity is increasingly tied to commuters crawling between bland office parks and suburban tract homes. De Botton challenges architects and decision makers to move from value engineering toward the noble pursuit of beauty.
— DANNY HARRIS, THE KNIGHT FOUNDATION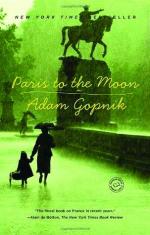 Adam Gopnik's Paris to the Moon is the result of the ideal assignment that so many of us hope we' ll someday receive. Sent to Paris by the New Yorker for a five-year spell to write about the people, culture, and places of the City of Lights, Gopnik produced a collection of essays that deliberately tug at the city's romanticized façade, going just far enough in documenting the everyday quirks and daily mundanities experienced by life in a functioning metropolis, without ever fully dispersing the reader's illusory enchantment of a dreamy Parisian life.
— NOAH CHRISTMAN, SPUR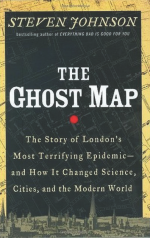 The Ghost Map: The Story of London's Most Terrifying Epidemic — and How It Changed Science, Cities and the Modern World by Steven Johnson was the first book that got me thinking about the impact of cities on health. The author shows how European urbanization led to a cholera outbreak in London in the 1850s. He then uses the lessons from it to examine how cities, ideas and science change. I would recommend it to anyone interested in science, history, public health, marketing, design, terrorism, cities or books where one of the main characters is named John Snow.
— JOCELYN ROSS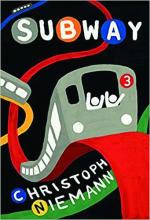 My current favorite books about cities are the children's books Subway by Christoph Niemann and Mr. Tiger Goes Wild by Peter Brown. Raising a family in an urban setting is by far the most rewarding part of living in San Francisco. I'm helping to create the next generation of urbanists through texts that teach my children to appreciate the complexity of public transit systems and embrace the tenets of inclusion, equity and empathy for their fellow neighbors.
— MASHARIKA P. MADDISON, LIGHTWELL COACHING + CONSULTING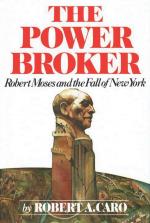 When I was a freshman at Columbia, I took a course called "The History of the City of New York," taught by the great urban historian Kenneth Jackson. It was a wonderful class — we toured different neighborhoods throughout the city and learned about the Draft Riots and Five Points long before Scorsese reacquainted us with this turbulent period of history in his movie Gangs of New York. In one of the most memorable class activities I have ever had the pleasure of experiencing we took an all-night bicycle ride through the city that ended on the Brooklyn Bridge at sunrise. I loved this class. One of the reading assignments towards the end of the semester was The Power Broker, a very large book about a man with a very biblical-sounding last name. What had this guy Robert Moses done to have over a thousand pages written about him? I was skeptical. I brought my copy of the book back to my dorm room (a horrible L-shaped thing with bunkbeds, rumored to have been a urinal before the school went coed), along with a bottle of Snapple, a broccoli knish and a pack of American Spirit cigarettes — all that I needed to do a bit of reading before diving in to whatever other homework I would need to do that evening. I opened the book and began reading. About 24 hours later I looked up from the book, which I had just finished. I literally had not been able to put this book down. The quality of Caro's writing, the arc of Moses' wild career — starting out as a good government advocate and ending as a destroyer of neighborhoods — the way the power he wielded molded both his character and the city he loved, so fascinated me. And in a beautiful twist, Robert Moses became a gateway to his antidote — Jane Jacobs. I still count The Power Broker as one of the reasons I became so interested in the messy inner workings of how cities change. And I still take to heart its warning about the dangers of using unchecked power in the name of what constitutes "progress." Of course, the book is still a great read, even without Snapple, knishes and cigarettes, which everyone now knows are bad for you anyways — just like freeways.
— SARAH KARLINSKY, SPUR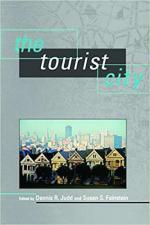 The Tourist City, edited by Dennis R. Judd and Susan S. Fainstein. For some, Jane Jacobs' The Death and Life of Great American Cities is their urbanist bible — their Old Testament. For me, it is The Tourist City. It taught me that tourism is actually a serious subject. It convinced me to go to graduate school, and it inspired my career. I've referenced it so many times in my study and work that I've had to create an elaborate code of highlighter colors and notations just to keep track of which sentence I'm citing for which project. I use it as my computer monitor stand, and am reminded every day at work why I do what I do.
— MOLLY TURNER, UC BERKELEY HAAS SCHOOL OF BUSINESS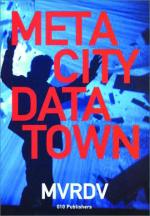 Meta City Data Town by MVRDV. By far the most compelling way I've seen to illustrate the different choices we make about cities. Low Life by Luc Sante. The history of New York slums. A different take on cities, unique and gripping. The City by Joel Kotkin. A look at cities throughout history in the context of what makes them great. Introduces all kinds of interesting ideas about how they're built and what they do. Shadow Cities: A Billion Squatters, A New Urban World. The fastest-growing part of urban growth is in informal communities. This looks squarely at that important phenomenon. Delirious New York: A Retroactive Manifesto for Manhattan. The poetry and delight of urban thinking. Doesn't get better than this.
— ERIC RODENBECK, STAMEN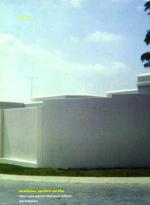 blank_Architecture, apartheid and after, edited by Hilton Judin and Ivan Vladislavic. It accompanied an exhibition by the same name and consists of a series of essays (some written, some photographic) that map the impact of apartheid policies and planning on the spatial and mental landscape in South Africa. Whether in South Africa or here in the United States, architecture and planning are inherently political acts; a fact that is all the more relevant in this time when we need to talk about how these professions must work against being instruments of complicity and complacency. I read this book when it first came out in 1998 and it was one of the first books that linked for me the implications of how we think, shape and occupy space with conversations of racial and spatial injustice.
— LIZ OGBU, STUDIO O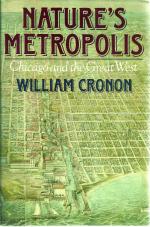 I keep coming back again and again to William Cronon's stunning history of Chicago, Nature's Metropolis. It recounts urban history in an entirely novel way, showing how the rise of the city was inseparable from the story of the nature around it. It changed how I think about the development of other cities, why major metros take root where they do, and what their effects are on places hundreds of miles away. When I'm reporting on other cities, I constantly think, "Man, I wish someone had written a Nature's Metropolis for New York, or San Francisco, or Atlanta, or Houston..."
— EMILY BADGER, THE NEW YORK TIMES
William Cronon's Nature's Metropolis: Chicago and the Great West (1991) is my favorite book about cities. It's not about urbanism as often defined; little about architecture, land use or streetscapes appears. But it describes better than any book I've ever read how technological and economic changes reshape cities and their functions in multiple ways, and reminds us that cities and nature are not opposites but in fact two sides of the same coin.
— ROHIT T. AGGARWALA, SIDEWALK LABS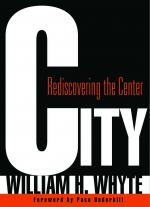 City: Rediscovering the Center by William H. "Holly" Whyte, 1988. It is a staple, but without a doubt the most impactful book I have ever read and literally what made me want to pursue urban anthropology as a career. His comprehensive overview of New York was a thorough assessment of a city in time, something I think we should continue to do as our cities rapidly transform in our technological age.
— KATRINA JOHNSTON-ZIMMERMAN, WOMEN-LED CITIES
City: Rediscovering the Center is a brilliant study on how people use urban spaces. Whyte's film The Social Life of Small Urban Spaces is a study of what causes people to gather in certain public places and not others. Both are witty and wise and inform us of people's behaviors, which we can incorporate into urban design. — MARY MCCUE, MJMMG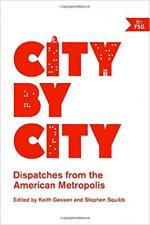 Through a collection of personal and thought provoking essays, City by City looks at the present and future of American cities. Each chapter brings readers to a new city in a specific moment in time. It looks at the patterns of gentrification in Brooklyn and Boise as well as the launch of a reality TV show in Whittier, Alaska, weaving together a picture of the many systems, cultures, moments and people that make cities across our nation unique and compelling.
— JACLYN TIDWELL, SPUR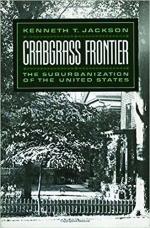 Maybe not favorite, but most formative: Crabgrass Frontier by Kenneth T. Jackson. The exploration of how and why we moved to suburbs, the social and power dynamics, and the way our social structures are reflected in the physical form of our cities and reinforced by government institutions really resonated with me as someone whose early life was shaped by those forces.
— INGRID STROMBERG, PERKINS + WILL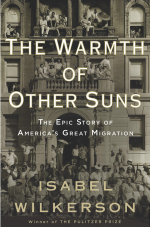 The Warmth of Other Suns by Isabel Wilkerson examines the great migration of African Americans to big cities and looks at the ways land use is affected by race. Well-written through the histories of families in three different eras.
— JORDAN HARRISON, S.F. RECREATION AND PARKS DEPARTMENT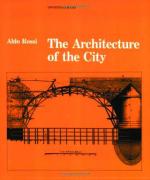 Without question, the most profound book on cities for me is Aldo Rossi's The Architecture of the City. It grandly influenced a generation of modern architects to understand the practice of architecture as a form of urbanism. He introduced the imperative of memory in the city as an instrumental design principle, which remains a touchstone for me.
— CHRISTOPHER CALLOT, UC BERKELEY COLLEGE OF ENVIRONMENTAL DESIGN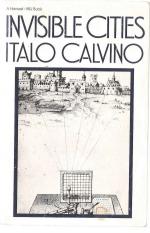 I proselytize with Invisible Cities by Italo Calvino.
— ANDREA GAFFNEY, SAN FRANCISCO BAY CONSERVATION AND DEVELOPMENT COMMISSION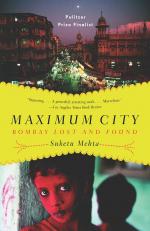 Maximum City by Suketu Mehta has always made me want to visit Bombay.
— CYRUS FARIVAR, ARS TECHNICA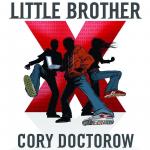 I really enjoyed Cory Doctorow's book Little Brother.
— SUNIL PAUL, SIDECAR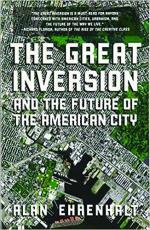 The Great Inversion by Alan Ehrenhalt.
— RAHMIN SARABI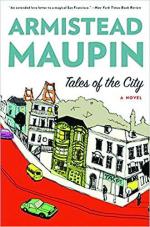 I love Armistead Maupin's Tales of the City series, a lovely fictional narrative of the gay community of San Francisco in the 1970s and a great perspective on San Francisco during that time.
— MARCY COBURN, CUESA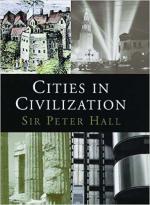 I loved Peter Hall's book Cities in Civilization for its historical breadth and its sheer ambitiousness. It looks at the high points of human achievement in terms of specific moments in history in specific locations — from the Athenian polis to the industrial revolution in Manchester to social democracy in postwar Stockholm (20-plus case studies in total). It also tries to figure out what these cultural moments teach us about the secrets of art, technological invention and urban life. In a totally different vein, I've gone back to Bill Bishop's book The Big Sort as a way to understand the coming-apart of America into geographically separate cultural and political worlds, which he traces back to the social conflicts of the 1960s.
— GABRIEL METCALF, SPUR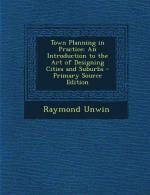 The best book I have ever read about cities is Raymond Unwin's Town Planning in Practice: An Introduction to the Art of Designing Cities and Suburbs (1909).
— ANDRES DUANY, DUANY PLATER-ZYBERK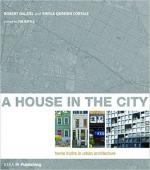 My favorite book is A House in the City by Robert Dalziel and Sheila Qureshi-Cortale. The correlation between the theory of housing and its role in creating great cities, with case studies that illustrate different parameters, is the best I have come across.
— JACINTA MCCANN, AECOM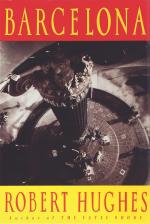 When I travel, I always read books about my destination. When I was visiting Barcelona, I lugged around the huge hardback book of the same name by Robert Hughes. Although my fellow travelers were more interested in sangria and tapas, they tolerated the endless vignettes about the city that I shared from the book. I loved stumbling through the city, discovering its magic through Hughes' lens of art and design. When I went to grad school in New York, a friend gave me The Power Broker by Robert A. Caro and I spent the long hours poring over every page trying to understand the place I would (briefly) call home. I never did. But the book I return to for its poetry, is the classic, Invisible Cities by Italo Calvino, one of my favorite authors. How can any reader escape the magic of this prose? "Contemplating these essential landscapes, Kublai reflected on the invisible order that sustains cities, on the rules that decreed how they rise, take shape and prosper, adapting themselves to the seasons, and then how they sadden and fall in ruins. At times he thought he was on the verge of discovering a coherent, harmonious system underlying the infinite deformities and discords, but no model could stand up to the comparison with the game of chess."
— MARGIE O'DRISCOLL, CONSULTANT AND CATALYST FOR CONSENSUS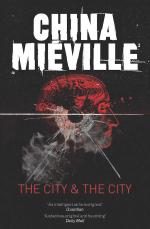 The City and the City by China Miéville. The novel focuses on the deep mystery of the two contiguous and overlapping cities. It's about what we can see and what we have been trained or conditioned to see or to not see. It's also about boundaries, borders and intermingled cultures and religions.
—DOUGLAS WITTNEBEL, GENSLER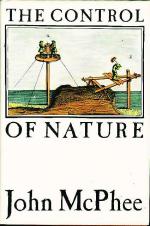 I was reading about the mudslides in Southern California and it made me think of John McPhee's chapter "Los Angeles Against the Mountains" in his book The Contol of Nature.
— ROBERT OGILVIE, SPUR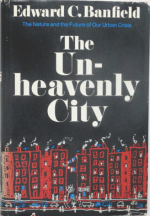 The Unheavenly City, the 1974 book by Edward Banfield, has had a huge influence on me. He is totally nonjudgmental in his description of the benefits of a so-called bad neighborhood: if you have an erratic schedule, or your lifestyle requires that you avoid police, you don't mind or prefer a neighborhood that might not be quiet at night or where the police don't come. Having this insight is essential to having a nuanced view of gentrification. Also, Uses of Disorder by Richard Sennett. These two books merge in my mind into a defense of very light planning. Both of those books' answer to the question "What if we build something and I don't like the new residents?" is a resounding "so what?" You can't be sure of anything. Life is full of uncertainty. But one person's chaos is another person's freedom.
— SONJA TRAUSS, SFBARF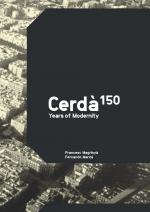 Cerdà:150 Years of Modernity by Francesc MagrinyaÌ and Fernando Marzà is an authoritative and inspiring volume on the principled and innovative mind of Ildefons Cerdà, who devoted considerable effort examining urban design precedents from around the world and synthesizing his findings into a set of principles, which he applied to the expansion and modernization of Barcelona. Even now, Cerdà's humanism and strong interest in equity are expressed by his timeless plan — a flexible field which has successfully accommodated growth, densification and the ever-changing nature of housing, commerce and industry. Conceived at a time when civil engineering, urban planning, urban design and architecture were all considered and practiced as an integrated discipline, Cerdà's masterful work is inspiring and instructive to this very day.
— ROBIN ABAD, SF PLANNING DEPARTMENT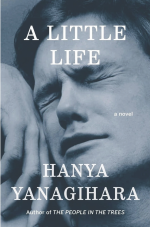 I don't read too many books that are about cities in true subject matter, but I love books where the urban setting becomes its own character in the story. For instance, I loved A Little Life's vivid portrayal of New York in what felt like an ageless nonspecific '90s/'00s era. While I wasn't crazy about the actual books, Elena Ferrante's Neapolitan novels' depiction of Naples was fascinating. Rachel Kushner's The Flamethrowers hit a real sweet spot for me by combining my love for both New York's art world and Milanese Italy.
— DAN MCKINLEY, DESIGNER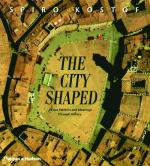 Classic: Spiro Kostof's The City Shaped. A lot is written about technical aspects of urbanism, a lot about the social, but before returning to grad school 30-years ago, reading and seeing Kostof helped lead me to urban design. Dated, and some of the hypotheses are not relevant, but . . . still worth the time. What I'm reading now, Steven Conn's Americans Against the City (Anti-Urbanism in the Twentieth Century), is not so new in the presented information, but itdoes place the American experience in a context that helps us understand todays tensions between the urban and sub-rural.
— LEWIS KNIGHT, FACEBOOK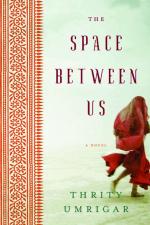 There are so many novels that paint the nuanced and heartbreaking reality of India's cities. One that has never left me is Thrity Umrigar's The Space Between Us (it's right up there with Rohinton Mistry's A Fine Balance). I was profoundly moved by the subtle and sharp difference that birth and luck played for two women, Bhima and Sera. There isn't only one city of Mumbai, rather, one for each person, based on who she is and what she has. The ocean between U.S. cities and Bombay may as well be a light-year.
— RATNA AMIN, SPUR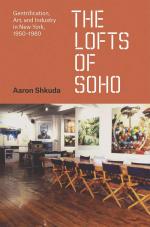 The Lofts of Soho by Aaron Shkuda. A look at how challenging it is to retain artists' spaces in the American real estate system, it examines the role of the city in embracing once-illegal loft conversions as an urban development strategy and the role of artists, who once deliberately promoted loft-style living and sought protections for it in the 1970s, and then later reversed course for fear that legalizing conversions would elevate real estate prices and rents beyond reach.
— KIM-MAI CUTLER, INITIALIZED CAPITAL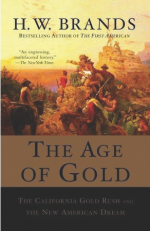 The Age of Gold: The California Gold Rush and The New American Dream by H.W. Brands does an amazing job of telling the story of the making of the state of California — much of which revolved in and around San Francisco. The author weaves together the lives of many early San Franciscans. It was cool to learn the backstories of folks who've lent their names to our streets and buildings (John Fremont, Sam Brannan, etc).
— JULIE LEIN & CLARA BRENNER, CO-FOUNDERS TUMML
Bourbon Street: A History, by Richard Campanella. This wonderfully smart work of cultural geography focuses on a few blocks of one street in one city. But in a broader sense it explores the power of zoning, the subjectivity of authenticity, the inner workings of the tourist trade, and how aspects of place-specific urbanism can become cultural shorthand known around the world. In short, it's a scholarly and sly deconstruction that I cannot recommend enough.
— JOHN KING, SAN FRANCISCO CHRONICLE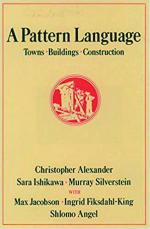 Christopher Alexander's A Pattern Language. I mostly focus on transportation but I've always been fascinated with creating little contemplative spaces. In my final class of grad school we had a project that had us redesign a piece of land with a church on it. My team and I used the ideas in this book to make what we thought was a great design with spaces that were people-centered. When parklets started to become a thing, it made me think back to this book and all the amazing little design patterns that make cities the places we love. This should be required reading, or at least thumbing, for any developer or designer in a city.
— JEFF WOOD, THE OVERHEAD WIRE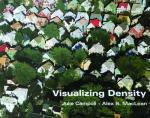 Visualizing Density by Julie Campoli and Alex S. MacLean is a book I recently reread because it summarizes, in a unique way, the reality that we are going to have to live in smaller homes in more densely built communities if we are going to survive and prosper. Remembering that this is not necessarily a bad thing is a healthy reminder for me and a message I am trying to get out to the next generation of homebuyers.
— PAUL ZEGER, POLARIS PACIFIC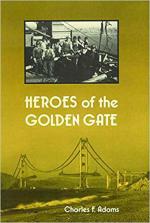 Heroes of the Golden Gate by Charles Adams. My great-grandfather worked as a welder on the construction of the Golden Gate Bridge, so naturally I was very interested in the subject matter. Adams has a way about his writing that is so rooted in San Francisco and speaks about the city in the correct historical context.
— PATRICK OTELLINI, SWINERTON BUILDERS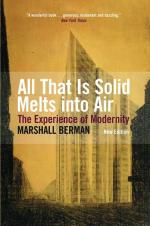 All That Is Solid Melts Into Air by Marshall Berman. This book connected my interest in cities to my broader fascination with cultural history and literature. Its extended exploration of literary writings in relation to their urban contexts helped me to appreciate both the importance of texts about cities and of cities as texts — shaped in the service of expressive, moral and aesthetic ends.
— BENJAMIN GRANT, SPUR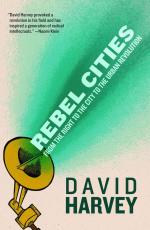 That is a tough one! It would have to be a tie between Rebel Cities by David Harvey and The Death and Life of Great American Cities by Jane Jacobs. They both speak to the power in developing cities that provide for everyone by creating cities with everyone, a belief that is the foundation of RYC's work.
— MICHELLE ZUCKER, RESTART YOUR CITY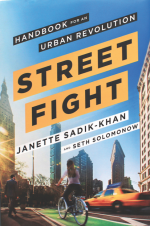 Street Fight: Handbook for an Urban Revolution by Janette Sadik-Khan is an incredible journey for how New York City reinvented its streets to be safer and more welcoming to walkers and bikers in a short time period. It's an inspiration for the radical change we can make in our own backyard with the right focus and tools.
— BRAD WILLIFORD, GOOGLE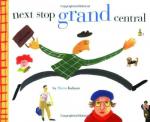 Two of my favorites right now are both by artists who are women: Meanwhile in San Francisco, by Wendy MacNaughton, and Next Stop Grand Central, a children's picture book by Maira Kalman. I love their illustrations and I love their original, whimsical yet thoughtful voices, which really capture the energy, character and nuances of San Francisco and New York, which are two of my favorite cities. Now I just need a matching book for Berlin to round it out. Anyone?
— KRISTY WANG, SPUR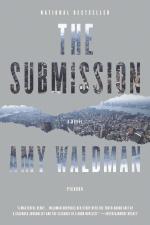 I could never pick just one. For the way it revealed the messy ways cities actually work, I really was taken in by the novel The Submission by Amy Waldman. It tells the story of an architectural competition to design a 9/11 memorial and what ensues when the winner is an American-born Muslim. I love any novel where the city plays a major role: two other recent favorites that do that are Blackass by A. Igoni Barrett (Lagos, Nigeria) and Go, Went, Gone by Jenny Erpenbeck (Berlin, Germany).
— ALLISON ARIEFF, SPUR