Urban Field Notes: Capturing Caltrain
A planner and photographer finds moments of beauty on his daily commute.
Words and pictures by Thomas Rogers
October 23, 2017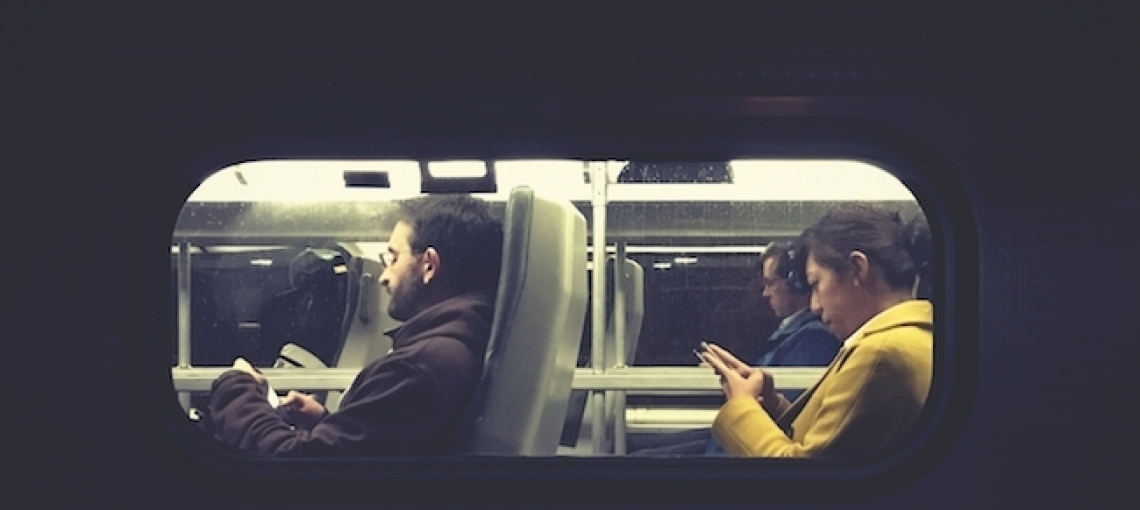 If you set a goal of taking and posting a photo every day, you'll probably find yourself memorializing your commute a bit. If you get to work via Caltrain, you've got a great photographic subject.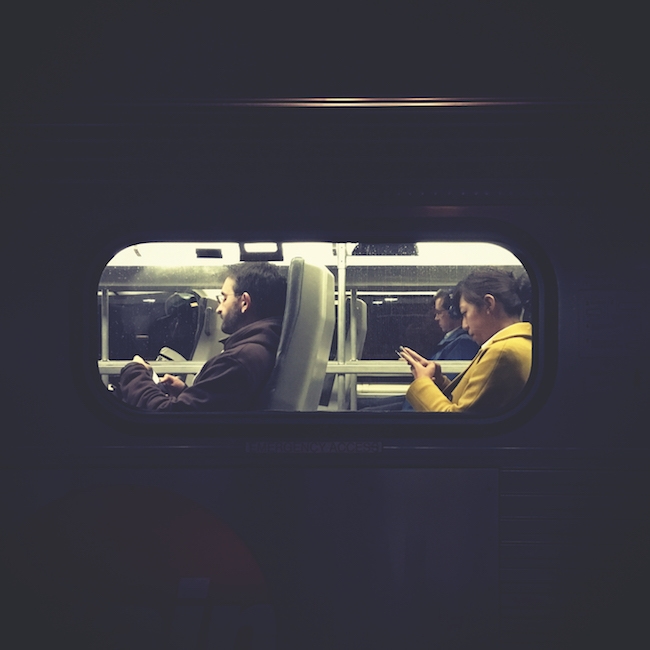 Passing in the Night. My most popular photo of 2016 was this one, shot while stopped at the Hillsdale station. Part of the appeal might have been my adaption of Longfellow for the caption: "Caltrains that pass in the night, and speak each other in passing, only a signal shown, and a distant voice in the darkness; So on the ocean of life, we pass and speak one another, only a look and a voice, then darkness again and a silence."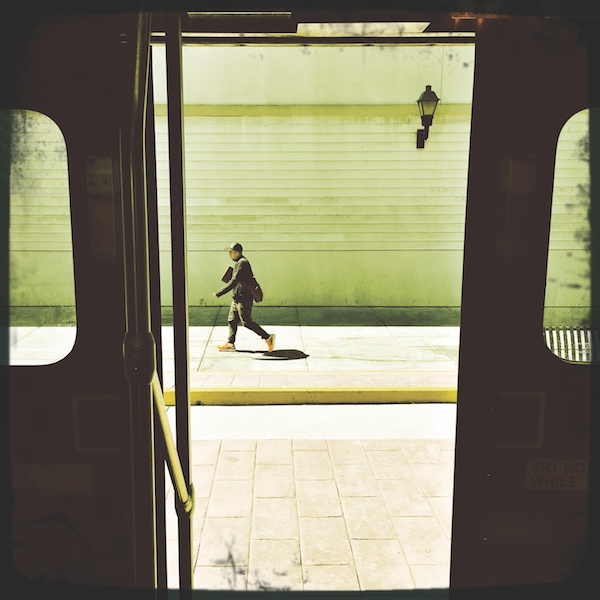 Caution: The Doors Are About to Close. Every transit system seems to have its own announcements, which get embedded in the brains of its regular riders. Caltrain's sometimes sound drunk, which is either the influence of the Giants fans or the fact that most of their equipment is wearing down.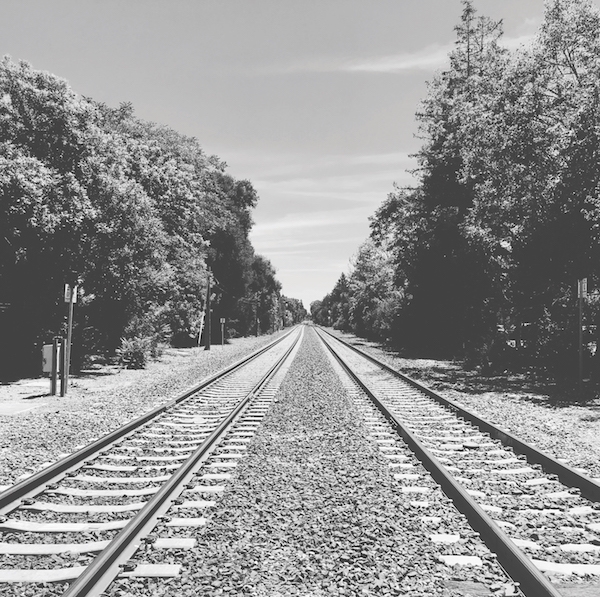 What Divides Us. Along the Peninsula, some communities have a fraught relationship with the tracks that have been there since the 1860s. Whenever grade separations are proposed, you can count on someone to say that elevated tracks would be a "Berlin Wall", even though there would be lots of new pedestrian/bicycle crossings. Meanwhile, the existing grade-level tracks can stretch for a mile at a time, with no connections across them. What's the real wall?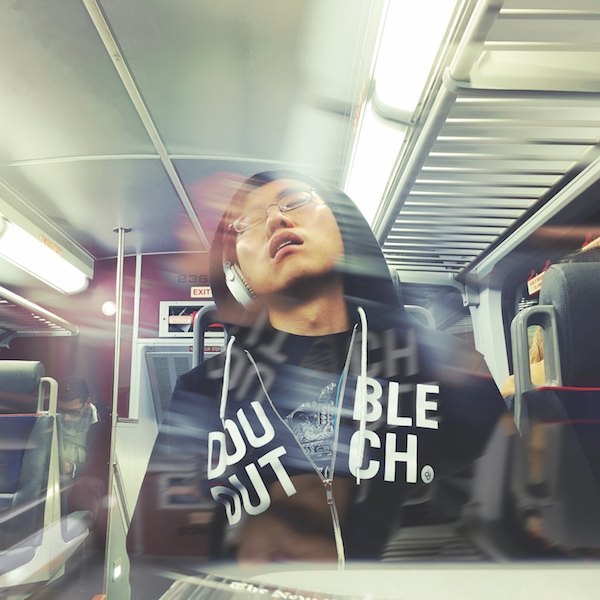 Upside Out or Inside Down. Some photographers are great at snapping unobtrusive yet compelling shots of their fellow passengers. I am not one of those photographers.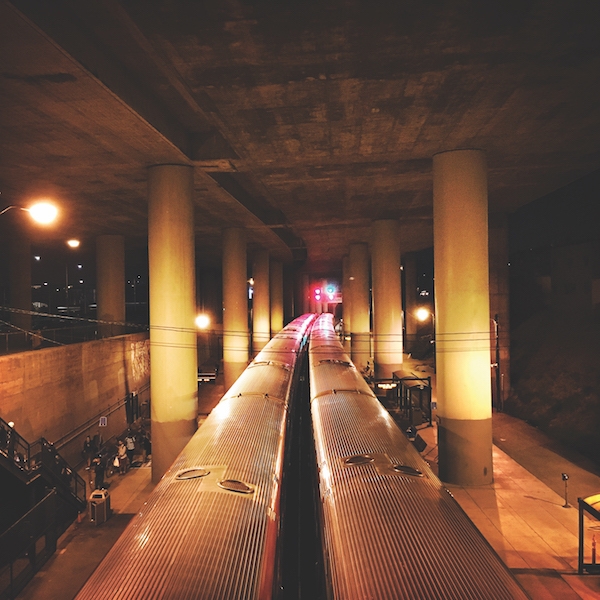 2 x 22nd Street. 22nd Street is a strange station hidden under I-280, serving as the Potrero Hill/Dogpatch DMZ. With lopsided service mainly for the benefit of Peninsula/Silicon Valley commuters, it's fairly uncommon to see two trains in the station at the same time. Getting off the northbound train one evening, I hustled up the stairs to get this rare shot!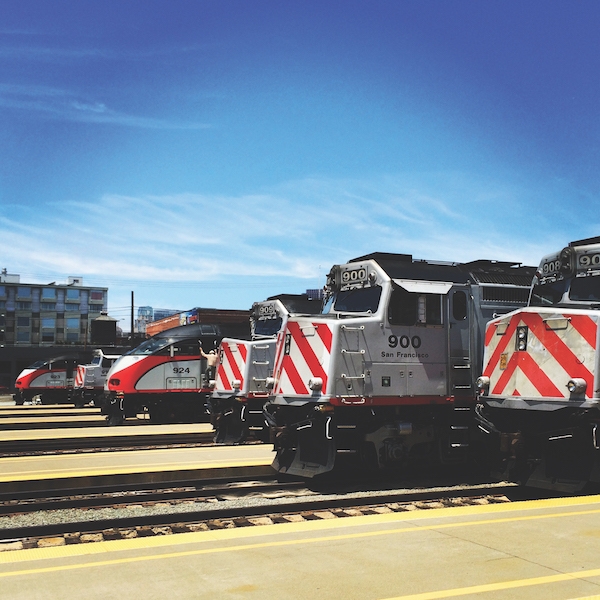 Chomping at the Bit. The trains lined up at the main SF station remind me of racehorses waiting to be released, although their actual pace leaves something to be desired. Let's hope the electrification project gets them sprinting.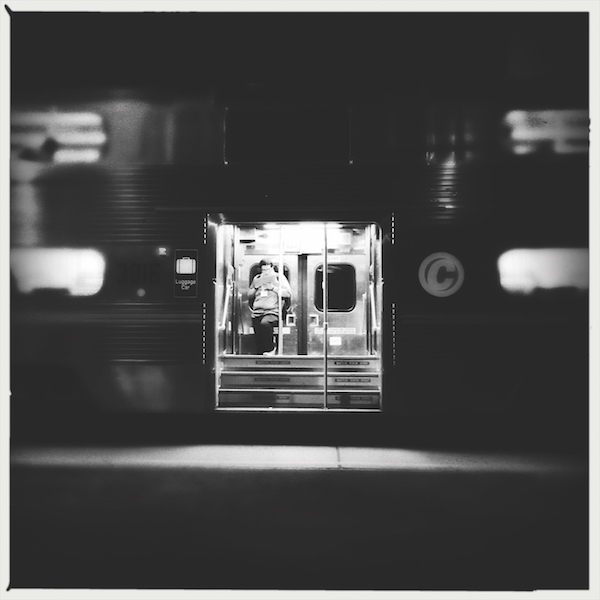 Off-Peak. I don't love working late, but when I do it sometimes allows for dramatic/moody shots like this one, at the 22nd Street station.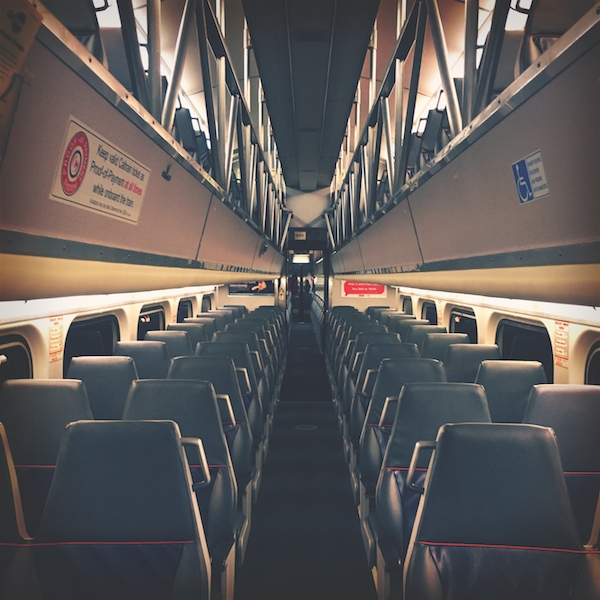 Inside. Caltrain has two very different types of bi-level passenger cars: the newer Bombardiers and the older Nippon Sharyo gallery cars. The Bombardiers offer a smoother ride and a bathroom in every car, but the gallery cars allow for cool vanishing-point pics like this. A toss-up?