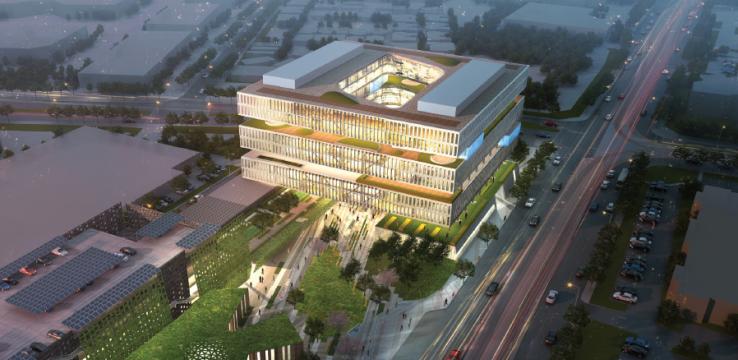 Samsung's new San Jose headquarters avoids the insularity of nearby tech campuses like Apple and Facebook with cafes that open to the street (and to the public). Its towers are oriented toward a light-rail corridor slated for dramatic densification.
A Taste of the Future on North First Street?
Samsung's massive new headquarters could signal a shift towards denser, more urban design in San Jose.
Urbanist Article