Member Profile: Paul Zeger
Committed to Cities
Urbanist Article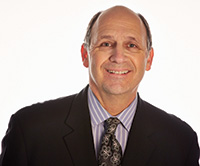 For nearly 30 years, Paul Zeger has been working to create urban communities that meet the needs of residential consumers, developers and city planners. As president of Polaris Pacific, a leading West Coast new home sales and marketing company, Paul has the daily opportunity to influence the decisions of developers on how to best satisfy the needs of homebuyers within the parameters set by local planners. "We get to translate the economic realities of building in urban centers into homes that support modern city lifestyles," he explains.  
A SPUR board member for a decade, Zeger has since been involved in the Housing Advisory Board and the New Membership Committee. Of his favorite city, Zeger observes, "San Francisco is still a young city in many respects. While we are rich in many aspects of city life we are still somewhat unsophisticated and poor in others. We have a great history and unparalleled beauty, but we have yet to figure out how to allocate the resources in a way to support many large segments of the population.  SPUR provides an opportunity to influence our progress."
How did you first get interested in cities?
I was raised in a small town in upstate New York. When I was about 7 my folks took the family to New York City on vacation and I was immediately hooked on the vibrancy and diversity of "the City." I remember going to Times Square, looking up and thinking this place is amazing. It took me another 15 years to move there, but once I did, I fell in love with the complexity of how it all worked.  
You're devoted to creating urban residential communities that thrive. What are the essential ingredients to make that happen?
Every private and public space has its own character, style and culture. The key to "place making" — that fine art that is the difference between building a "development" and a creating a "community" — is recognizing the needs of the population, the special nature of the environment and the range of possibilities to bring them together. Identifying the authentic nature of the "place" and how residents will connect is a great start. When you appreciate that successful communities need to satisfy the residents' physical, emotional and even spiritual needs, you have a solid basis for making design decisions.
What are some common mistakes cities make?
Short-term and politically motivated decisions are the enemy of good urban planning. When it comes to communities we need a long-term perspective and the ability to do things that are right not easy. The Embarcadero Freeway is a great example. The decision to build it in the first place demonstrated a lack of foresight and a response to economic and political pressure. The decision to remove it would most likely never have been made without the help of the Loma Prieta earthquake, but once nature provided that opportunity, it is a credit to the city that the right decision was made.  What an amazing contribution to the long term of the waterfront.
I'm sure it's an impossible question, but what is your favorite recent urban improvement?
The High Line in New York is an obvious favorite. Another great example is in Berlin. What was the strip of no-man's land that housed the Wall and kept the city divided is now a massive ribbon of parkland that brings the citizens together for exercise, entertainment, culture and commuting.
Favorite city?
San Francisco. It's a city that doesn't always make the right decision, but it continually demonstrates that it cares about doing the right thing. In the long run that will make a big difference.
Favorite book on cities?
Visual Density by Julie Campoli and Alex S. MacLean is a book I recently reread because it summarizes, in a unique way, the reality that we Americans are going to have to live in smaller homes in more densely built communities if we are going to survive and prosper. Remembering that this is not necessarily a bad thing is a healthy reminder for me and a message that I am professionally trying to get out to the next generation of homebuyers.