Member Profile: Julie Lein & Clara Brenner
Empowering Urban Entrepreneurs
Urbanist Article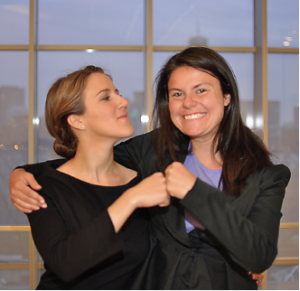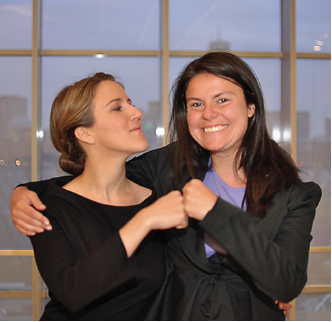 Both Julie Lein (right) and Clara Brenner, co-founders of Tumml, an urban ventures accelerator, were always interested in urbanism, albeit from very different perspectives. Julie was always a government/policy nerd, and had worked in political polling in San Francisco. Clara came from an urban real estate and sustainability background. When the two met at MIT Sloan's MBA program, they realized they were both driven by a passion to make cities better places to live.
So we have to ask: Just what is an "urban ventures accelerator" ?
Tumml is all about empowering entrepreneurs to solve our most pressing urban challenges. We're looking for the next generation of Zipcar and Revolution Foods — startups developing consumerfacing products and services that solve challenges unique to our cities. We identifiy these companies at an early stage, and provides hands-on support, office space, and seed funding to help grow their businesses and make a significant impact on their communities.
What are some of the products and services you're most excited about right now?
Of course we're a bit biased, but we're most excited about the ones coming out of the five companies in the current Tumml cohort. For example, WorkHands — a blue-collar online identity service — helps match workers in the trades and potential employers, providing an important workforce development tool for our cities. And Earth Starter, which helps urban dwellers grow food in small spaces — connecting people with their own local food. These startups have innovative, scalable approaches to solving our most pressing urban challenges.
What's the urban problem you'd most like to solve?
We hear too many people in San Francisco complain that startups and entrepreneurs don't care about the communities in which they work. These critics see technology companies (and their employees) driving up housing costs and pricing out longstanding residents from their homes. We want the startup community to feel connected to their city. Our goal is to build an ecosystem of entrepreneurs using technology to tackle challenges in their own backyards. That means creating products and services that are inclusive of the diversity of the entire city, as well as employing individuals from across the community.
Sounds fantastic. So now we'd love to learn what's your favorite…
City:
San Francisco . . . obviously!
Building :
Julie's is Aqua, the Chicago skyscraper designed by Jeanne Gang.
Clara's is Union Station in Washington, DC.
Urban View: The view of the Bay from a table on the terrace of Hog Island Oyster Bar in the Ferry Building.
And your favorite book about cities?
The Age of Gold: The California Gold Rush and the New American Dream by H.W. Brands does an amazing job of telling the story of the making of the state of California — much of which revolved in and around San Francisco. The author weaves together the lives of many early San Franciscans. It was cool to learn the back stories of folks who've lent their names to our streets and buildings (John Fremont, Sam Brannan, etc).