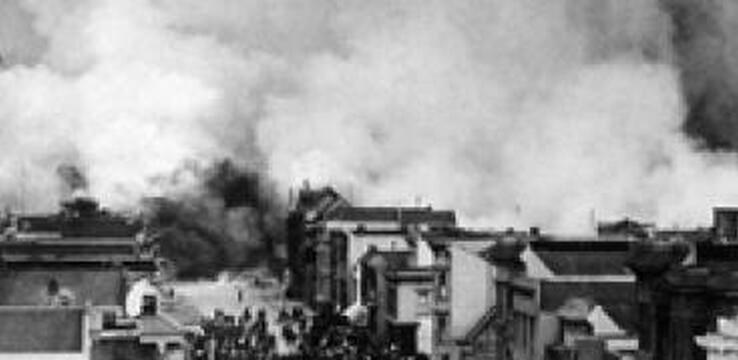 The Dilemma of Existing Buildings
Private property, public risk
SPUR Report
San Francisco's earthquake resilience is limited by its existing building stock. Some of our buildings are simply unsafe. But a broader problem, fundamental to emergency planning, is that even our safe buildings are inadequate to support the response and recovery efforts we know will be needed. Earthquake mitigation should address that shortcoming: Our policies and programs need to target the vulnerabilities that could turn a manageable emergency into a catastrophe.

Resilience – the ability to respond to an earthquake emergency and to recover without lasting disruption – can be measured by the speed and completeness with which essential functions, and eventually routine operations, are restored. SPUR has proposed resilience targets for city services, housing, transportation, and other key sectors of the built environment. Hitting those targets will require buildings that can be used right away for evacuation centers, emergency shelters, hospitals, certain city departments, and the vast majority of private residences. Beyond the first 72 hours, recovery will depend on other structures too, like schools, offices, and retail. Earthquake resilience goes hand in hand with building performance.

This SPUR report links resilience-critical functions with the types of structures that house them and recommends six strategies for inproving the resilience of San Francisco's exisitng buildings. By understanding which services are affected by vulnerable structure types, we can improve not only individual building performance but citywide resilience.