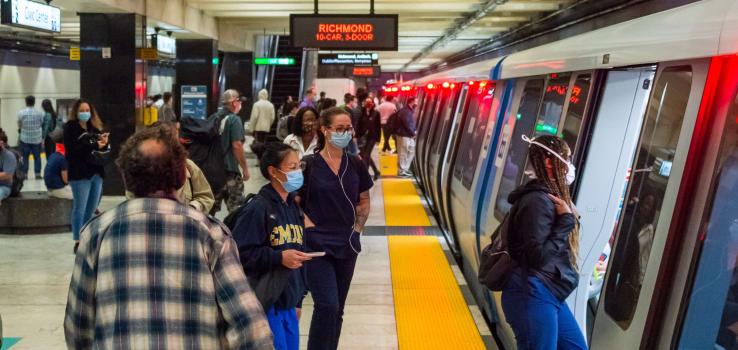 Transportation
Our goal: Make walking, biking, taking transit and carpooling the default options for getting around
SPUR's Five-Year Priorities:

• Improve the region's transit network, and the institutions that run it, so that all people have fast, reliable access to their city and region.
• Make it faster, easier, more dignified and less expensive to get around without a car.
• Leverage transportation investments to build great neighborhoods and connect people to opportunity.