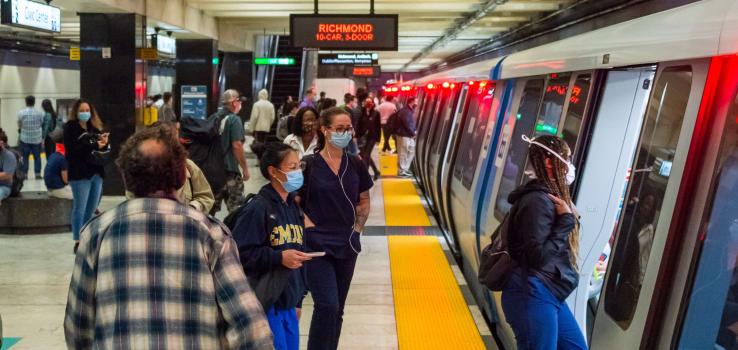 Transportation
Our goal: Make it fast, easy and inexpensive to get around without driving alone
SPUR's Five-Year Priorities:
• Secure sufficient funding and evolve public institutions to accelerate the repair, renewal and buildout of our aging and outdated transit network.
• Dramatically increase the percentage of trips that are taken on foot, bike, carpool and transit, bringing down average regional drive-alone rates.
• Leverage transportation investments to shape and increase growth, expand access to opportunity, improve public spaces and enhance quality of life.