We Need Consistent Practices Across the Region to Make Transit Safe
By Laura Tolkoff, Regional Planning Policy Director
This article is the second in a series on how to help public transit emerge from this crisis stronger than ever. Other articles in the series are linked at the bottom of this page.

As our cities start to reopen, transit agencies face two critical tasks: the first is to improve the safety of riding transit, and the second is to help people feel comfortable riding it. Riding transit is not inherently dangerous, but it does provide opportunities for person-to-person transmission. Making people safe and quelling their fears requires a serious public health commitment to the those who both operate and ride transit. Because people's travel patterns cross county lines, transit agencies and health officials need to coordinate their efforts and messages across the region. And some precious stimulus dollars will need to be directed to the new and ever-evolving hygiene precautions and social distancing requirements. For transit to recover, transit agencies and the Metropolitan Transportation Commission (MTC) will need to do five things:
1. Provide workers with personal protective equipment.
The people who operate and maintain our buses and trains are essential workers. In New York City, transit workers are dying at faster rates than other frontline workers and have a high risk of contracting contagious illnesses due to the frequency of interactions, being in confined spaces, and a lack of protective gear and disinfectant. Failing to treat transit workers as essential will add to an industry-wide shortage of bus drivers — a problem that was already particularly acute in the Bay Area, given the high cost of housing here. Transit agencies need to have an adequate supply of personal protective equipment such as masks and gloves, and they need to make a concerted effort to enhance industrial hygiene to keep everyone safe. Ideally, this would be done in coordination across agencies to help streamline procurement and staffing burdens.
2. Develop safety standards and protocols to contain COVID-19 and protect public health.
Operators are already implementing numerous safety practices such as enforcing face masks or using ground markings to space passengers apart. Additional efforts to redesign stations to reduce contact with elevator buttons, ticketing machines and trash receptacles will also help contain the spread of viruses and bacteria. MTC and transit agencies should follow science-backed, public health guidance and have a coordinated campaign for implementation. MTC does not have to do it alone and can rely on county public health officers and civic partners with public health expertise.
3. Develop regional marketing and communications campaigns, and implement them consistently.
While the federal government has fumbled its messaging over and over, our state, local and county public health agencies deserve enormous credit for getting six Bay Area counties to act swiftly as a region — and with unified, science-backed messaging — to help flatten the curve. Clear and consistent messaging will be just as important as our economy starts to reopen. The communications will need to: 1. Provide transparency into the health and safety procedures that are being taken, 2. Notify riders of new expectations, public health policies and service changes, and 3. Support the adoption of new norms and public health policies to reduce the need for enforcement.
These communications also need to be flexible; messages will need to change as public health mandates change. And there will need to be both digital messages and physical sign in stations, at stops and on transit vehicles, as people are more concerned about anything they have to touch in public, including their smartphones.
Instead of each agency coming up with its own campaign, it will be less expensive and more effective if it is done by one transit agency on behalf of all the others. Additionally, this can ensure that messages are rolled out all at once; public health mandates are often county-wide, but people's travel patterns don't respect county boundaries.
Public health messages have varied by transit agency.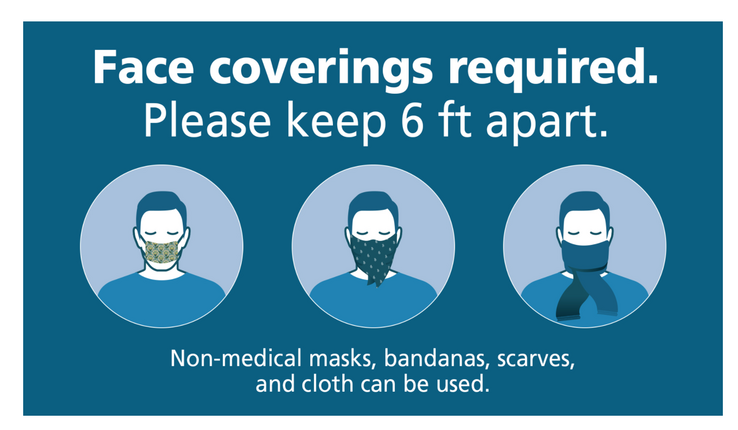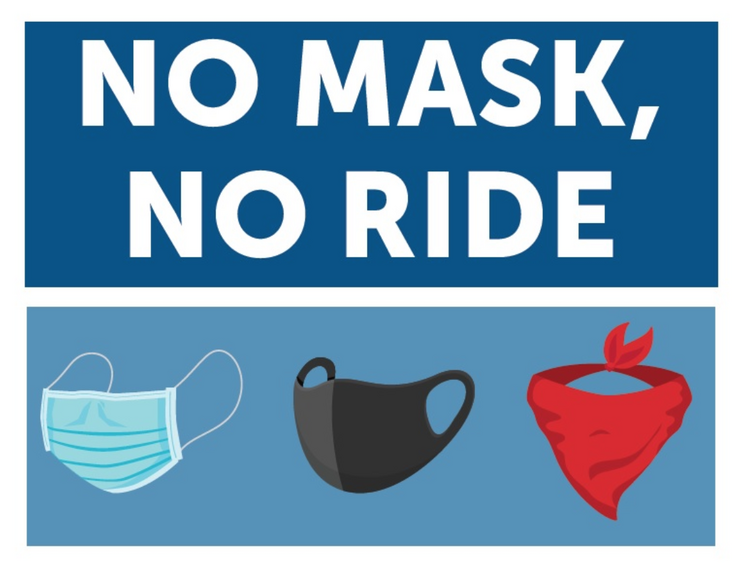 4. Learn from other regions.
Other places around the world have started to reopen their economies and their transportation system. Each is trying to avoid the carpocalypse — some, like London, by making the city center car-free, by rapidly expanding pedestrian and bicycle networks and by remaining committed to congestion pricing. Others, like Singapore and Taipei, are stepping up efforts to clean fleets and public spaces. We can learn from each other about best practices for meeting emerging public health needs, whether that is how to clean or redesign stations and fleets, how to implement contract tracing or how to strategically adjust service to meet changes in demand.
5. Enforce public health mandates equitably.
Transit stations are already heavily surveilled spaces where people of color and homeless passengers are more likely to be targeted by law enforcement. Mandates to wear masks and maintain social distancing should be enforced equitably, without bias or undue hardship on vulnerable groups. Where possible, agencies should use communications and messaging over enforcement.
Our next article in this series will look at getting new transit projects moving to provide jobs and get the economy going again.
Read the other articles in this series:
COVID-19 Does Not Have to Be the Death of Transit