San Jose
Keeping SoFA SoFA
12:30 p.m. | Tuesday, February 27, 2018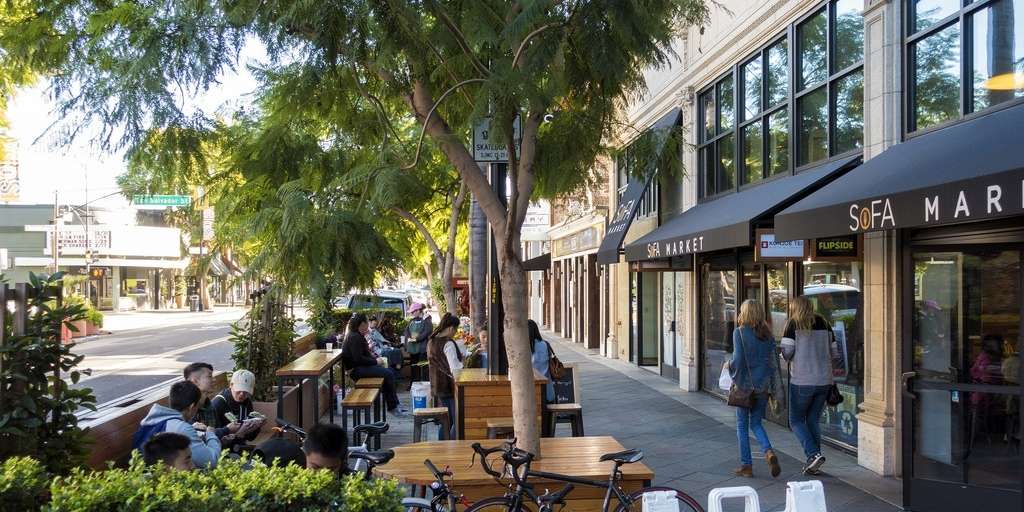 San Jose's South of First Area (SoFA) is one of the city's liveliest arts, culture and entertainment districts, though its rapid growth has many concerned about the loss of the neighborhood's unique character and affordable spaces. San Jose is not alone in this problem, and urban arts districts from around the country can serve as wonderful studies for what the neighborhood can and should do next. Join us to talk about strategies and best practices for arts and culture cultivation in SoFA and the broader San Jose community.
+ Moy Eng / Community Arts Stabilization Trust
+ Casey Summar / Arts and Business Council of Greater Nashville
+ Barbara Goldstein / Barbara Goldstein and Associates
+ Anjee Helstrup-Alvarez / Movimiento de Arte y Cultura Latino Americana (MACLA)
Location
SPUR San Jose
San Jose
,
CA
95113
Admission
Free for SPUR members.
$10 for non-members.
Pre-registration not required for this event.