San Francisco
What Makes a Great POPOS?
6:00 p.m. | Tuesday, January 15, 2013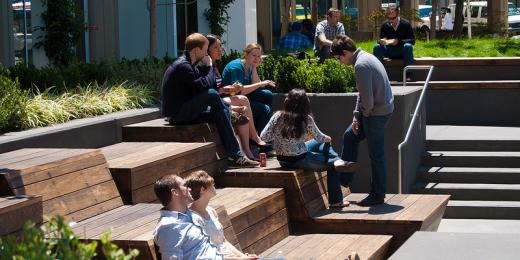 Privately owned public open spaces (POPOS) are a critical part of San Francisco's downtown open-space network. As we contemplate new POPOS to come — including one twice the size of Union Square planned for the new Transbay Transit Center — it's a good time to ask: What makes for great POPOS and how do we ensure that these spaces are widely known and fulfill their public role? Join landscape architects Tom Balsley of New York and Marta Fry of San Francisco, UC Berkeley Professor of Architecture Margaret Crawford, Josh Switzky from the San Francisco Planning Department, Harvard University Professor of Urban Planning and Design Jerold Kayden and San Francisco Chronicle urban design critic John King as they explore the impact of POPOS in our downtown.
Location
SPUR Urban Center
654 Mission Street
San Francisco, CA 94105-4015
map >>