Driving Change
Policies to expand on employer-based Mobility on Demand pilot programs and reduce drive-alone commuting in the Bay Area.
December 18, 2019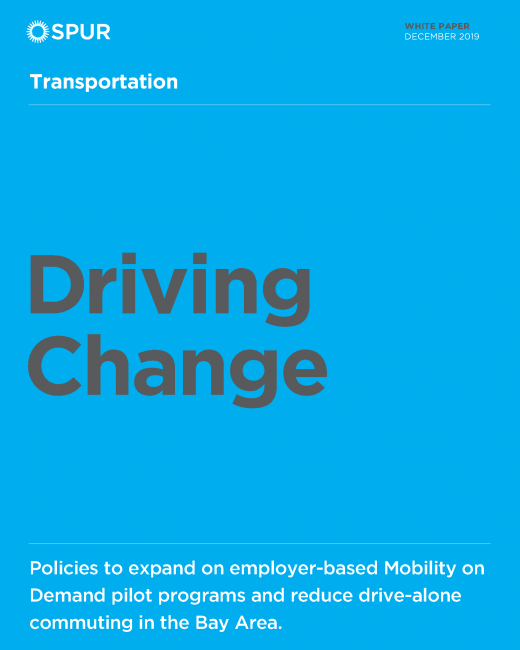 The Fair Value Commuting Demonstration project began in Silicon Valley in mid-2018 to help an innovative region address a challenge that has plagued cities for decades: Too many people drive alone to work, creating traffic, wasting time and productivity, and degrading air quality and safety.
The project tests a package of strategies to tackle these challenges. First, from July through December 2019, four public-sector employers (the cities of Palo Alto, Menlo Park, Mountain View and Cupertino) piloted parking cash-out — giving cash, transit credits or other subsidies to employees who do not drive alone to work. Second, the FVC project will include an analysis of commutes and the barriers to choosing options other than driving alone. Lastly, SPUR provided independent research to help assess the results and determine next steps for making real change in how people get to work. This SPUR white paper examines the role of public policy in supporting FVC pilots and shifting workers out of drive-alone commutes.