Welcome to Our New 2022 SPUR Board Members
By Sydney Ng, Digital Communications Specialist
Last month, SPUR welcomed 19 new members to its board of directors. These new appointees bring extensive knowledge in planning, housing, transportation, economic justice, good government, food and agriculture, sustainability and resilience to the organization's leadership. We look forward to their advisorship as we continue our work to make the Bay Area a place where everyone can thrive.
San Francisco Directors
Ana Luisa Aldana
Public Sector Client Account Director, DEIB+ Lead, Accenture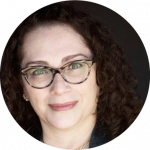 Ana Luisa Aldana is the Northern California Public Service Geographic Client Account Lead at Accenture. She is responsible for overseeing Accenture's activity in building trusted relationships with local government, public transportation, higher education and nonprofit clients in Northern California, focusing on the Greater Bay Area counties. In her 25 plus years as a management consultant, she has worked with clients including the City and County of San Francisco, Google, the Lawrence Berkeley National Lab, Cisco, VMware, Levi Strauss, InfoPrint, Lam Research, and PG&E. Ana Luisa is also the HAERG (Hispanic American Employee Resource Group at Accenture) lead for Accenture's San Francisco and San Jose offices and is very involved and passionate about diversity, equality and inclusion, including recruiting for Accenture, mentoring Accenture's diverse talent and advising clients in this area. She is also the relationship lead and advisory board member of Farming Hope, a local San Francisco nonprofit that aims to empower people to transition out of homelessness through training and employment in its community gardens and kitchens.
Jay Bradshaw
Executive Officer, Nor Cal Carpenters Union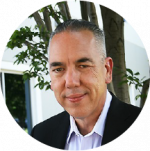 Jay is the Executive Officer of the Nor Cal Carpenters Union.  He represents 38,000 members from 22 local unions. Jay sets the union's political agenda, builds employer relations, negotiates collective bargaining agreements, and oversees the training of journey level and apprentice tradespeople. Prior to this, Jay served as the Executive Director of the Carpenters 46 Northern California Counties Conference Board and was the labor relations and contract administrator covering craftspeople throughout Northern California. Jay served as a working carpenter apprentice and then journeyman out of Carpenters Local 22 in San Francisco for many years. In 1995, he became a full-time organizer for the Carpenters Union and was made Director of Organizing in 2008, where he served until his appointment to the Carpenters 46 Counties Conference Board in July of 2019. Jay serves as the Co-Chair of the Board of Directors for the Carpenters Funds Administration Office, and serves as Trustee to various Carpenters Trust Funds, which oversee over 8 billion dollars in assets and provide health and retirement benefits to carpenters and their families throughout Northern California. 
Sam Cobbs
CEO, Tipping Point Community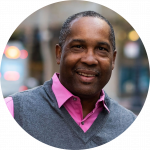 Sam Cobbs is a trained social worker and national policy expert with more than 20 years of experience in the nonprofit field. At the helm of nonprofits that serve foster youth, and as CEO of Tipping Point Community, Cobbs has demonstrated an exceptional capacity to design and implement programs that successfully improve outcomes and reduce poverty and homelessness among California's most vulnerable populations. Prior to joining Tipping Point, Cobbs served as Chief Executive Officer of First Place for Youth, where he helped grow the organization from a budget of $1.9 million to $28 million. Under his leadership, the organization's impact increased significantly, from serving  approximately 600 youth in one location in 2006 to a national program operating  throughout the state of California and four other states. Previous to his tenure at First Place for Youth, Cobbs served as Director of Program Services at Larkin Street Youth Services, where he opened San Francisco's first  emergency shelter for young adults and assisted in the design and implementation of two of the nation's most innovative housing programs for youth.
Diane Cowin
SVP Director Global Transit - Americas West, AECOM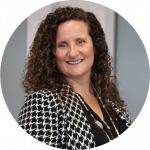 Diane Cowin is a trusted advisor and industry leader in regulatory compliance and funding for the transportation and energy sectors. Diane provided her technical expertise on the SPUR Regional Strategy. She is currently a Senior Vice President and a Global Director for Transit at AECOM, where she oversees the strategy and business development for transit and rail. Through her role, Diane leads the execution of the key objectives of environmental social governance, mobility as a service (MAAS), vehicle and infrastructure decarbonization and innovation, and social equity. Diane has also served as a director on a nonprofit board to further the role of women in the transportation industry.
Kelly Dearman
Executive Director, San Francisco Department of Disability and Aging Services
Kelly Dearman is the Executive Director of the San Francisco Department of Disability and Aging Services (DAS) and has more than 15 years of experience developing policies and services to help ensure San Franciscans thrive as they age. Before joining DAS, Kelly was Executive Director of the San Francisco In-Home Supportive Services Public Authority, which helps older adults and people with disabilities live independently and participate in their communities. She is also the former President of the San Francisco Human Services Commission. Kelly currently serves on the California Association of Area Agencies on Aging, as an alternate board member of USAging (formerly N4A) and as co-chair of the San Francisco Long Term Care Coordinating Council. For ten years, she ran a small law practice specializing in elder issues and probate law. Previously, Kelly and her sister operated a real estate company founded by their grandmother more than 50 years ago.
Moy Eng
CEO, Community Arts Stabilization Trust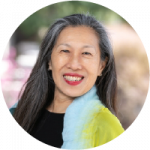 Moy Eng leads Community Arts Stabilization Trust (CAST), a nonprofit social enterprise focused on creating affordable workspace for the arts in San Francisco. She brings over three decades of experience in the philanthropic sector as a grantmaker, consultant and senior executive in areas as diverse as arts and culture, renewable energy, lesbian and gay rights, immigrant rights, and international human rights. She has worked as a grantmaker in foundations with assets ranging from $100 million to $9 billion, making approximately $200 million in grants in the United States and globally. Moy directed the arts program at The William and Flora Hewlett Foundation in the 2000s. Among her achievements, she commissioned landmark research on the dynamics of the U.S. cultural ecosystem and the state of arts education in California, invested in efforts that helped secure $800 million in new arts education public funding for California public schools, and made grants to build more than 750,000 square feet in new, affordable performing arts space across the San Francisco Bay region.
Dawn Kamalanathan
Chief Facilities Officer, SFUSD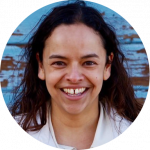 Dawn Kamalanathan joined the San Francisco Unified School District following twelve years with the San Francisco Recreation and Park Department, where she served as the Director of Planning and Capital Management. She has many years of experience in city management, capital and land use planning, budgeting and public policy. Her accomplishments include significantly improving the performance and public perception of the Recreation and Park Department's General Obligation bond program through innovative planning, equity-driven principles and inclusive engagement of community members as well as department staff.
Dorka Keehn
Principal, Keehn on Art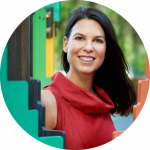 An award-winning artist and filmmaker, Dorka Keehn is the Principal of Keehn On Art, an art advisory that specializes in public art. She has been instrumental in the success of some of the most innovative and visible art projects in the Bay Area, including The Bay Lights, the 25,000 LED light installation by Leo Villareal for the Bay Bridge, and Seeing Spheres, the monumental artwork by Olafur Eliasson for Chase Center. From 2010 to 2021, Dorka served on the San Francisco Arts Commission, where she chaired the Visual Arts Committee, which commissions all artwork pertaining to the city's Public Art Program.
Guillermo Rodriguez
California State Director, The Trust for Public Land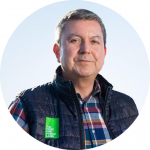 Guillermo Rodríguez is the California State Director and Vice President Pacific Region (Washington, Oregon, California and Hawaii) for The Trust for Public Land.  Guillermo is responsible for developing, managing and leading the trust's conservation land acquisitions, park development and policy activities throughout the pacific region. Before joining The Trust for Public Land, Guillermo worked for the City and County of San Francisco, where he was responsible for local hiring programs, workforce development and the CityBuild program. Guillermo continued as the Policy and Communications Director for the San Francisco Department of the Environment, working across city departments to advance and implement local climate policies. Guillermo serves on the board of directors for Justice Outside, Brightline Defense Project and the University of California Natural Reserve System Capitol Committee. He previously served on the boards of Chinese for Affirmative Action, Meals on Wheels San Francisco and Mono Lake Committee, and as a trustee with the California State Parks Foundation.
Shakirah Simley
Executive Director, Booker T. Washington Community Service Center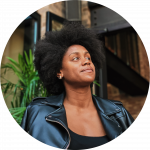 Shakirah Simley is a writer, seasoned organizer and community development and policy strategist with over 15 years of experience working on social justice, gender and racial equity issues. She is the Executive Director of the Booker T. Washington Community Service Center, one of San Francisco's oldest Black-led and Black-serving community-based organizations, and home to some of the only permanent supportive affordable housing for transitional aged youth in SF. Shakirah has a proven track record of public service, having previously served as the inaugural Director for the Office of Racial Equity for the City and County of San Francisco, as a legislative aide for the San Francisco Board of Supervisors, and as the leader of the Southeast Community Center in Bayview. She serves as a board member for the Alliance for Girls and FoodWise (formerly CUESA).
Lydia Tan
Principal, Tan Consulting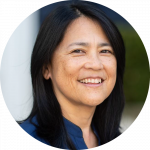 Lydia Tan is a real estate professional with three decades of experience in the industry, with roles at for-profit, nonprofit and institutional organizations. Her project experience has been focused on high-impact development and public-private partnerships, involving more than $6 billion in mixed income, mixed-use and affordable communities. Currently, Lydia is consulting on a variety of assignments, ranging from organizational development, governance and capitalization strategies to transformational urban redevelopment efforts.  In addition, she serves as the Chief Real Estate Officer for the Oakland Roots, a purpose-based professional soccer team.  She was recently Managing Director, Real Estate for the Oakland A's, where she led efforts to create a new ballpark district at Howard Terminal and support redevelopment of the Oakland Coliseum. Prior to this she was SVP, Head of U.S. Development at Bentall Kennedy, overseeing real estate development investment activity for the company. Other experience includes Executive Vice President, Director of Northern California Operations at Related California and Executive Vice President in charge of Real Estate Development and Finance at BRIDGE Housing Corporation.
San José Board Directors
John Diffenderfer
President/Principal, Aedis Architects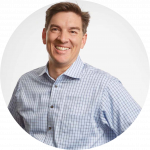 John is the President of Aedis Architects and has 30 years of California design and management experience. Formerly Chairman of the AIA Silicon Valley Committee on the Environment and Chair of the Green Schools Committee for the Northern California Chapter of the U.S. Green Building Council, John has been a long-time and award-winning designer of and advocate for net zero energy design, water conservation and healthy working, living, and learning environments. He oversees large and complex master plans, modernizations and new construction projects, ensuring they are safe, efficient and effective. John is committed to the ongoing transformation and humanization of the built environment in service of sustainable communities and families.
Noni Ramos
Chief Executive Officer, Housing Trust Silicon Valley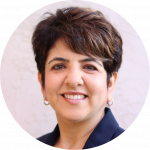 Noni Ramos joined Housing Trust as Chief Executive Officer in January 2021. In this role she provides strategic leadership and oversees all day-to-day operations. Prior to Housing Trust, Noni served at Enterprise Community Loan Fund as Senior Vice President and Chief Operating Officer, where she oversaw the lending, portfolio and risk management, finance and administration functions to align the organization's strategic direction. Prior to these roles she served as Vice President of Capital Solutions and Chief Lending Officer. Before joining Enterprise, Noni was Chief Credit Officer for Low Income Investment Fund, where she was responsible for directing all lending and portfolio management functions for its national portfolio of community development loans. She also held various lending and programmatic positions of progressive leadership during her 14-year tenure at LIIF. Noni currently serves as board chair of the California Coalition for Community Investment, a coalition of cross sector CDFIs working in California. 
Karla Rodriguez Lomax
Public Affairs Director, South Bay and Central Coast, Kaiser Permanente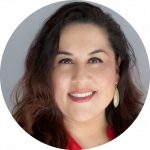 Ms. Lomax joined Kaiser Permanente after previously serving as the Government Relations Manager at Pacific Gas and Electric Company (PG&E). During her time at PG&E, she developed and implemented complex strategies and programs while serving as the primary point of contact with elected and appointed officials and community leaders regarding emergency response, programs and services. Prior to her service at PG&E, Karla was an Account Executive at Business Wire, A Berkshire Hathaway Company, where she consulted with corporate communication teams on their public relations techniques and tools and worked to maximize the value of public relations strategies and their public profile. She was also the principal of her own public relations consulting firm, managing corporate and product communication, providing media training, and producing print and online collateral and material. Her firm served such Bay Area clients as Porter Novelli, IDT, NEC and Actel.
Ben Tripousis
Associate Vice President and Senior Program Manager, HNTB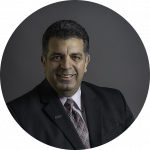 Ben has served as Associate Vice-President and San José office Group Director with HNTB, where he is working in the South Bay on a range of infrastructure projects. These projects include the Capitol Corridor South Bay Connect rail project, the US 101/Berryessa/Mabury Interchange Improvement project, BART to Silicon Valley Phase II, and the California High Speed Rail project. Prior to joining HNTB, Ben served as the Northern California Regional Director for the California High Speed Rail Authority and was responsible for the development of the California High Speed Rail project in Northern California.   In addition, Ben oversees the development of Regional Rail Improvements to the Capitol Corridor, Altamont Commuter Express (ACE) and the San Joaquin Regional Rail systems. Previously Ben served as Transportation Policy Manager for the City of San José, where he helped craft regional planning and funding policies for the 100 cities and nine counties in the Bay Area and helped lead the development of long-range transportation policy for Santa Clara County.
Oakland Board Directors
Ari Takata-Vasquez
Executive Director, Oakland Indie Alliance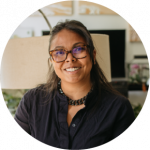 Ari's interest lies at the intersection of design, human interaction, and economic development. As the owner and creative director of Viscera Studio, a design studio working with independent businesses, she has first-hand experience developing and building a brand in numerous settings, including her brick and mortar shop, Viscera. As a creative director, Ari has brought to life numerous product launches, led marketing campaigns, developed partnerships and even produced a magazine. She advocates on behalf of independently owned businesses as the executive director of the Oakland Indie Alliance.
Carolyn Johnson
Chief Executive Officer, Black Cultural Zone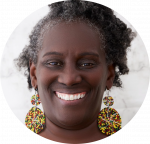 C.J. joined the East Oakland Black Cultural Zone Collaborative in 2019 as its first Executive Director and is the founding CEO of the Black Cultural Zone Community Development Corporation. She has more than 30 years of experience in entrepreneurship and business management, nonprofit operations, finance and commercial real estate including development, financing and brokerage. C.J. has worked directly with entrepreneurs and small business owners at several leading technical assistance providers in the area, including the Alameda County Small Business Development Center, Women's Initiative for Self Employment and CEO Women. As the first Director of Community Visions she created programs, including the Facility Fitness Nonprofit Commercial Real Estate Training Curriculum and the  pre-development support program orgspaces.org. At Community Visions, C.J. was also involved in underwriting, funding and providing consulting expertise for projects including the Museum of the African Diaspora, Youth Radio, Eastside Arts Alliance and Destiny Arts Center, with a combined development project value in excess of $300 million. As a broker, she has leased hundreds of spaces throughout the Bay Area. Most recently, she was the Broker and Director of Commercial Real Estate at the East Bay Asian Local Development Corporation, a leading Bay Area affordable housing developer.
Chek Tang
President, Studio T Square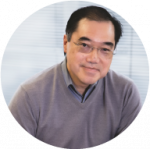 Chek F. Tang, AIA, NCARB, is the President of Studio T Square, a multi-disciplinary architecture, planning and urban design firm with offices in Oakland and Long Beach. Chek has led significant master planning, urban design and architecture projects internationally and throughout California, including community planning, transit-oriented community and mixed-use development. He believes in a strong collaborative relationship between the client, the community and a multi-disciplinary design team. He also has a deep appreciation for the challenges facing both the private and public sectors, and embraces a balanced and innovative design approach in addressing pressing regional and global challenges. Chek is committed to promoting policies and design principles that reflect the fundamental values of smart growth, sustainability, social equity and innovation.
Jay Murphy
Capital Projects Team Manager - National Facility Services Support Services Administrator, Kaiser Permanente
Jay Murphy is the Capital Projects Team Manager - National Facility Services Support Services Administrator for Kaiser Permanente, representing the East Bay service area. In this role, Jay provides leadership oversight to a construction project team supporting the Kaiser East Bay area, with overall responsibility for the direction, administration, completion and financial outcome of all capital construction plant maintenance/renovation and main loan fund projects. Jay has been with Kaiser Permanente since 1995.