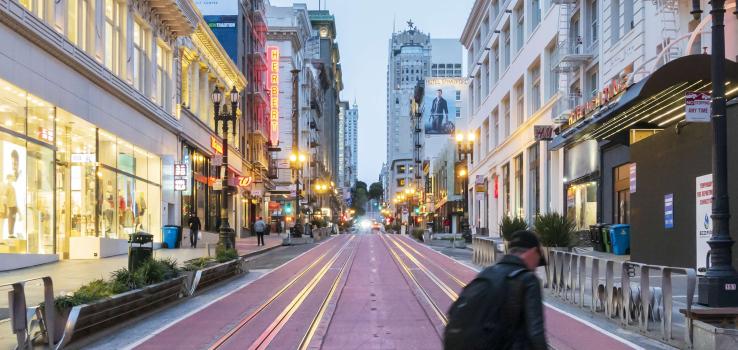 Rising Together
Addressing the impacts of the COVID-19 pandemic
Rising Together is SPUR's coordinated policy and advocacy response to the COVID-19 pandemic, its economic fallout and the systemic racial inequities it has highlighted.
Featured Publications
The COVID-19 pandemic presents a profound threat to the future of transit. It's hard to speculate how the future will play out when the world today looks so different from the one we inhabited just two months ago. But one thing is certain: We will still need transit.
During the last recession, homebuilding ground to a halt. We can't let the same thing happen this time. What can be done to keep the pipeline of new housing open through this crisis and recovery? SPUR and the Terner Center offer four principles to help guide new housing construction and facilitate economic recovery.
SPUR has released Keeping the Doors Open, a set of 10 recommendations for cities to implement as they work to assist ground floor businesses in reopening while shelter-in-place orders remain in effect. We recommend three principles to keep in mind: move quickly and remain flexible, focus on neighborhoods, and center equity in the allocation of resources and staff time.