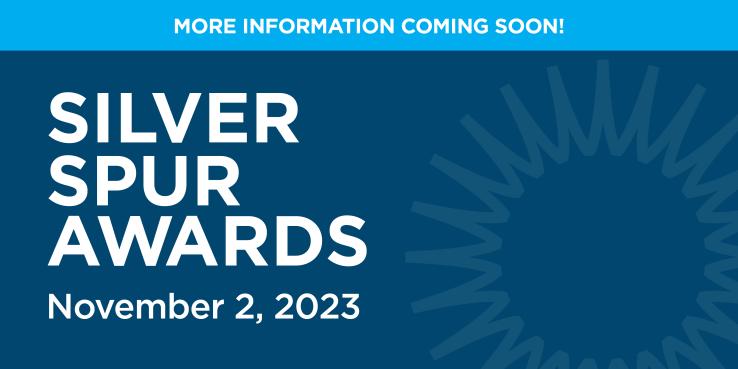 About
Mark your calendar for Silver SPUR 2023: Thursday, November 2, 2023!

Yerba Buena Center for the Arts
Awards show and cocktail party to follow
The 60th Annual Silver Silver SPUR Awards, held on November 15, 2022 at Yerba Buena Center for the Arts, recognized outstanding individuals whose achievements exemplify the highest aspirations of the San Francisco Bay Area. Thank you for joining us to honor these iconic women! Catch up on last year's event by watching Alicia John-Baptiste's (SPUR President and CEO) keynote speech, and learn more about the 2022 honorees.
Watch the 2022 Silver SPUR Recap Video:


For sponsorship opportunities, contact Jackie at [email protected].
Sponsorship Levels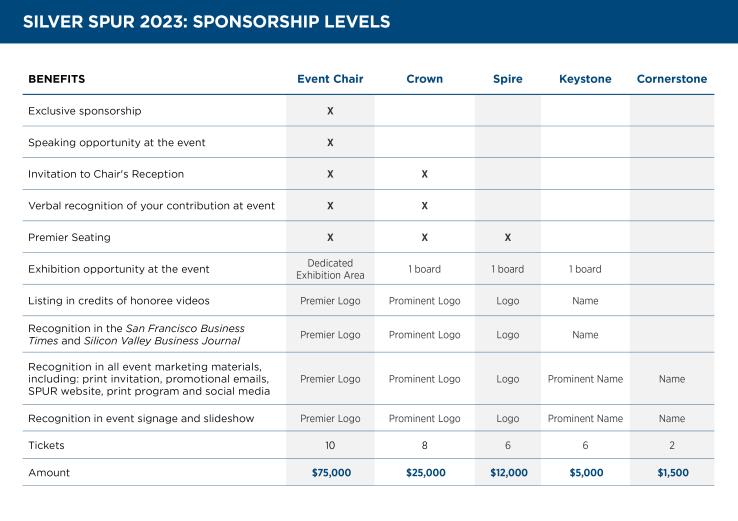 2022 Honorees
Wilma Chan, in memoriam
Former Alameda County Supervisor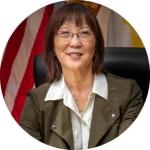 Throughout her decades-long public service career, the late Alameda County Supervisor Wilma Chan was a fierce and steady advocate for underserved populations in our community. Whether she was serving at the local level or at the State level, Supervisor Chan relentlessly fought for children and families, health care equity and access, and social change and justice in Alameda County and throughout the State of California.

Supervisor Chan was a trailblazing public servant who shattered multiple glass ceilings throughout her distinguished career. From 2000-2006, Ms. Chan served in the California State Assembly where she became the first woman and Asian American to be Majority Leader. In 1994, after serving four years on the Oakland Board of Education, Ms. Chan became the first Asian American elected to the Alameda County Board of Supervisors.

Supervisor Chan's remarkable legacy includes groundbreaking legislation, and numerous innovative community-based and policy initiatives. She won countless fights throughout her career to protect and empower our underserved neighbors. Some of her many notable achievements include saving San Leandro Hospital and preserving the emergency room, authoring a bill that made California the first state to ban toxic flame retardants, and launching the ALL IN Alameda County initiative that calls upon the entire community to end poverty in Alameda County.

Supervisor Chan is sorely missed, but her extraordinary legacy lives on.
Jane Garcia
Chief Executive Officer, La Clínica de La Raza, Inc. (La Clínica)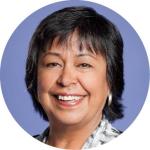 Ms. Jane Garcia is the Chief Executive Office of La Clinica de La Raza, a federally qualified health center headquartered in Oakland, California. In her 40 years as CEO, Ms. García has grown La Clínica from a $2 million project to an over $145 million organization, employing over 1,200 people. Over 72,000 patients are served across 40 sites in Alameda, Contra Costa and Solano Counties. La Clínica is one of the largest community health clinics in the State of California. Ms. Garcia is a community advocate and an activist with a passion for preserving community health care for all residents without regard to income or immigration status.

The mission of La Clínica is to improve the quality of life of the diverse communities it serves by providing culturally appropriate, accessible and high-quality health care for all. The Health Center provides the full gamut of primary care services, dental, behavioral health, and optometry. Her commitment to community health care has been recognized on numerous occasions.

Ms. Garcia has been recognized as one of "16 Women Who Changed Public Health" and was selected as the 2019 Alumna of the Year by UC Berkeley's School of Public Health; and, is the recipient of their "Public Health Hero- Organizational Hero Award". Ms. Garcia has also been recognized by the San Francisco Business Times as a Healthcare Hero.

Ms. García serves on various boards, including as a founding of the California Primary Care Association. She serves on Alameda Health Consortium and the Redwood Community Health Coalition. She has served on The California Endowment Board including serving as its Board Chair. Ms. García received a Bachelor of Arts from Yale University and a Master in Public Health from the University of California at Berkeley.
Jackie Safier
Chief Executive Officer, Prometheus Real Estate Group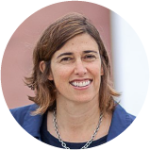 Jaclyn Safier is CEO of Prometheus Real Estate Group, Inc. Prometheus is the largest private owner of multifamily properties in the San Francisco Bay Area, with a growing portfolio of more than 13,000 metropolitan-area apartments in the Bay Area, Seattle, and Portland regions. Prometheus has garnered more than 100 design, civic, and community awards in its 50+ year history. The firm has more than 500 employees.

Ms. Safier is also President of the Helen Diller Foundation, whose grants support programs at UC Berkeley, UCSF and other institutions in the Bay Area and throughout the world. Grants include the UCSF Comprehensive Cancer Center, the UCSF Helen Diller Medical Center at Parnassus Heights, the playgrounds at Civic Center, Dolores Park and Julius Kahn Park in San Francisco, and the Diller Teen Fellows Program, an international initiative to promote teen leadership through community service, ethics, and identity-building.

Ms. Safier also serves on the Board of Overseers at UCSF. She also serves on the policy advisory board for the Fisher Center of Real Estate and Urban Economics at the Haas School of Business.

She received a B.A. from Tufts University and an M.B.A. from Harvard University.
Anne Halsted Legacy Award:
Blanca Alvarado
Former San Jose Vice Mayor
Former Chairperson, Santa Clara Board of Supervisors
Social Activist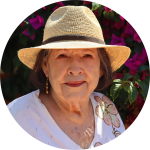 Blanca Alvarado is a former radio announcer, small business owner, elected official and continuing social activist. The daughter of a coal miner who was active in the union, she was born in the Colorado mining town of Cokedale. After the mine's closure, the family moved to the Santa Clara Valley. Alvarado worked with Cesar Chavez to establish the Community Services Organization and was involved with the Chicano Employment Committee and the Opportunities Industrial Center (OIC, later to become the Center for Employment Training, CET). In the 1970s, she was president of the local chapter of the Mexican American Political Association and was also an officer at the state level. She also served on local appointed committees.

In 1980, she was elected to San Jose City Council for District 5 and represented East San Jose until 1994. Alvarado served as San Jose's first Latina vice mayor. In 1995, she was appointed to the Santa Clara County Board of Supervisors, and spent 12 years representing District 2. She retired from the Board in 2008 after 28 years in municipal politics.

During her time in office, she fought for better conditions in East San Jose, helped foster the arts, advocated on behalf of youth and minorities, championed open space and environmental policies, fought for improved policing and juvenile detention reform, and led efforts to establish the nation's first countywide Children's Health Insurance program.

In 2002, Alvarado was awarded the Woman of the Year Award by the San Francisco Bay Area Chapter of the Women's Transportation Seminar, an international organization dedicated to the professional advancement of women in transportation, recognizing her contributions as member and chair of the board for the Santa Clara Valley Transportation Authority

In 2005, she was awarded the Ohtli Award by the government of Mexico. Also in 2005, her achievements were recognized in the United State House of Representatives. In 2012, Alpha: Blanca Alvarado Middle School was named in her honor to recognize her work as a community activist.

In 2018, Alvarado helped re-launch a campaign to close Reid-Hillview Airport with the aim of developing more affordable housing and economic opportunities for East Side residents. In 2019, the board of the Santa Clara Family Health Plan voted unanimously to name their next community resource center in her honor.
Celebrate these four incredible women by reserving your spot now!
2022 Supporters

Refund Policy
Sponsorship payments: Will not be refunded, as sponsorship benefits take effect immediately and are on-going through the date of the event.
Auxiliary Services
If, in order to participate in a SPUR event, you need auxiliary aids or services for a disability (e.g., qualified interpreter, qualified reader, written materials, taped texts) please submit your request five business days before the event to
[email protected]
or
415-781-8726 x132
. SPUR will work with you in identifying effective auxiliary aids or services that it can provide. If you need to cancel your request, please notify SPUR at least two business days before the event.