San Jose
SPUR Impact Awards
11:30 a.m. | Friday, March 20, 2020
About
Mark your calendars for next year's event - March 20, 2020 
Nominations for the 2020 SPUR Impact Awards will open in August 2019
The SPUR Impact Awards acknowledge outstanding impact by public sector employees in city and county government in Santa Clara County who are making a difference within government and the community at large in the areas of housing, transportation, placemaking and urban design, and sustainability and resilience.
Thank you to the guests and sponsors who joined us for the inaugural 2019 SPUR Impact Awards luncheon
Congratulations again to the 2019 SPUR Impact Award Recipients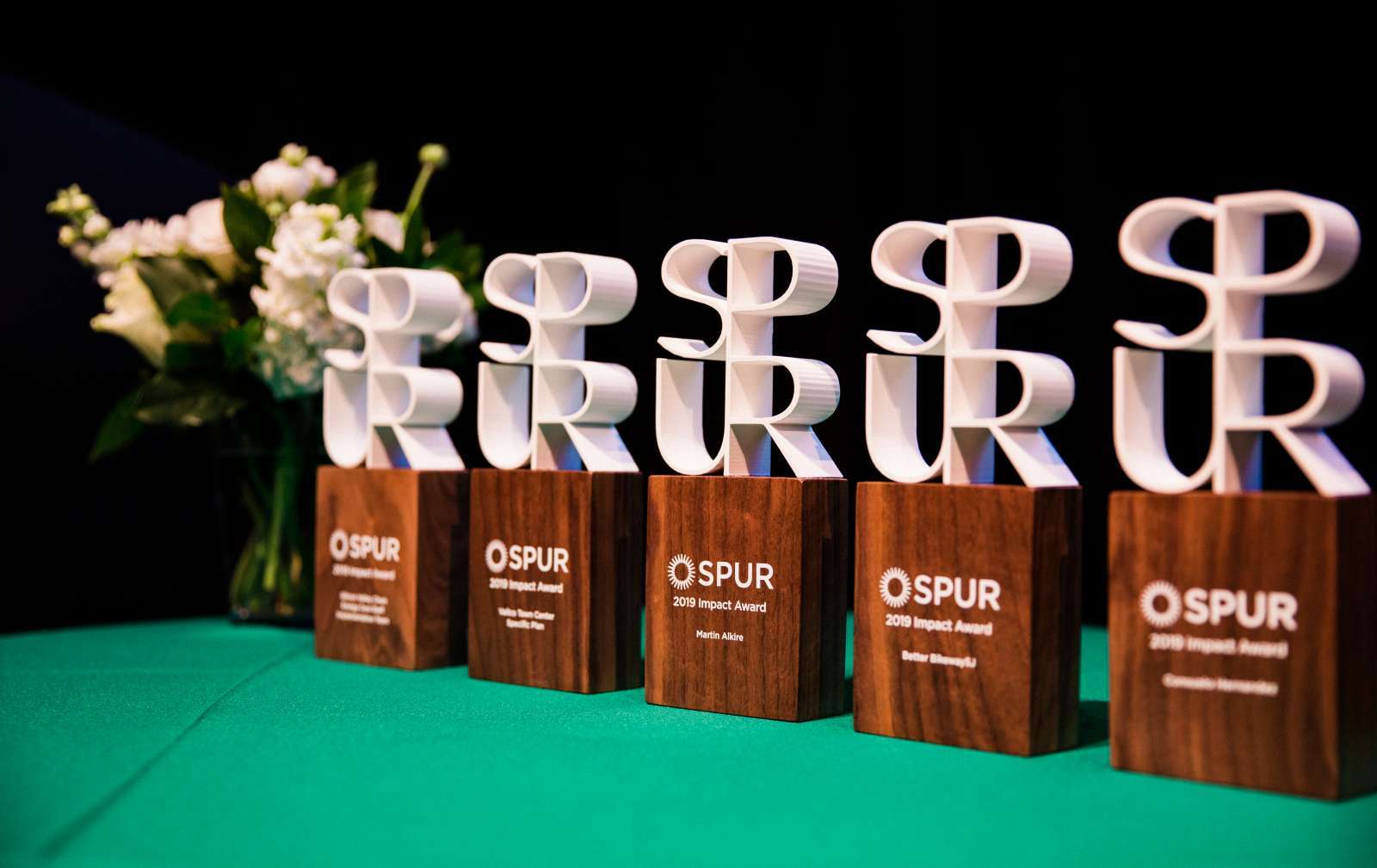 Photos available at https://www.flickr.com/photos/urbanists/
Videos of the award recipients can be viewed here - https://vimeo.com/spur
2019 Event Co-Chairs:
Dianne McKenna                                                   Larry Stone    
Former Santa Clara County Supervisor               Santa Clara County Assessor
Former Sunnyvale Mayor                                      Former Sunnyvale Mayor                    
2019 Awards Selection Committee: 
Fahmida Ahmed Bangert, Stanford
Leslye Corsiglia, SV@Home 
Fred Diaz, Retired, Fremont City Manager
Natalie Engels, Gensler
Sid Espinosa, Microsoft   
Alicia John-Baptiste, SPUR
Andi Jordan, Cities Association of Santa Clara County
Maya Perkins, Facebook
Liz Scanlon, Kimley-Horn
Tim Steele, The Sobrato Organization
In partnership with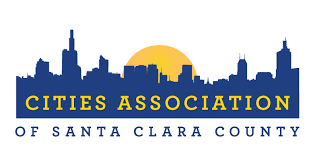 2019 Honorary Host Committee:
Cities Association of Santa Clara County Executive Board
Hon. Manny Cappello
President
Mayor,  Saratoga
Hon. Larry Klein
1st Vice President
Mayor,  Sunnyvale
Hon. Marico Sayoc
2nd Vice President
Councilmember, Los Gatos
Hon. Chappie Jones
Secretary/Treasurer
Vice Mayor, San José
Hon. Margaret Abe-Koga
Legislative Action Committee Chair
Vice Mayor, Mountain View
Hon. Rod Sinks
Past – President
Councilmember, Cupertino
James Lindsay
SCCCMA Representative
City Manager, Saratoga
Andi Jordan
Executive Director
Award ​​Recipients
Congratulations to the 2019 Award ​​Recipients:

  Martin Alkire
  North Bayshore Precise Plan
  City of Mountain View

The City of Mountain View's General Plan created a dynamic vision to transform North Bayshore — the city's major employment center — from a predominantly suburban office environment into a mixed-use area with nearly 10,000 housing units while preserving its unique wildlife and habitat. As the Long Range Planning Manager of the Planning Division, Martin Alkire oversees the implementation of the General Plan and the North Bayshore Precise Plan. Due to the plan's complexity and innovative aspects, such as the Bonus FAR program, implementation requires extensive collaboration. Martin expertly navigated these intricacies and incorporated excellent planning principles, which are being used as a template for the city's current work on developing the East Whisman Precise Plan.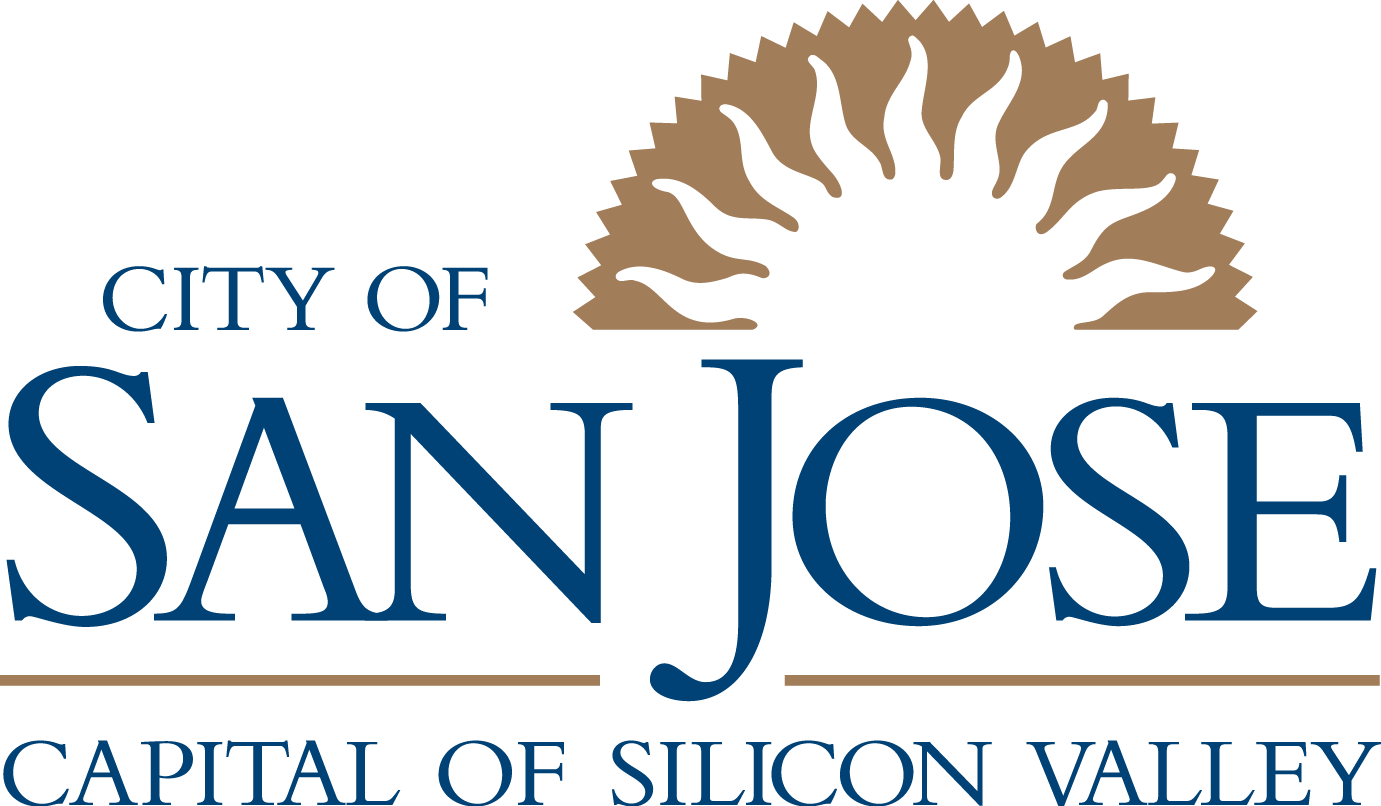 ​  Better BikewaySJ
  Peter Bennett, Anthony Do,
  Octavio Duran, Shu Su, Kyle Tanhueco
  City of San Jose
The number of residents and employees in downtown San Jose is expected to double in the next five to 10 years. As part of a strategy to grow without gridlock, the City of San Jose formed a cross-departmental and inter-agency team to develop and deliver the Better BikewaySJ project. This ambitious project remade San Jose's streets into a network of protected bike lanes in a matter of months using NACTO's "from pilot to permanent" approach. It is the first major effort in Santa Clara County to redesign streets rapidly using innovative, cost-effective methods. Better BikewaySJ has elevated the role of San Jose streets as public spaces, allowing hundreds of thousands of people to safely bike (or scoot) for their daily transportation needs. 


 
  Consuelo Hernandez
  Office of Supportive Housing
  County of Santa Clara
Funding from the $950 million 2016 Measure A Affordable Housing Bond and the state's No Place Like Home Program has the potential to end homelessness for approximately 4,000 households. As the Division Director for Housing and Community Development, Consuelo Hernandez has the critical job of building and leading the team that uses these funds to increase supportive and affordable housing units in Santa Clara County. Consuelo forged partnerships with local cities and agencies to better leverage these resources and ensure that developers have access to programs and processes that reduce uncertainty and provide sufficient revenue. These efforts are quickly yielding results: After only one year, projects have been funded that will grow the supply of supportive housing units by 11-fold.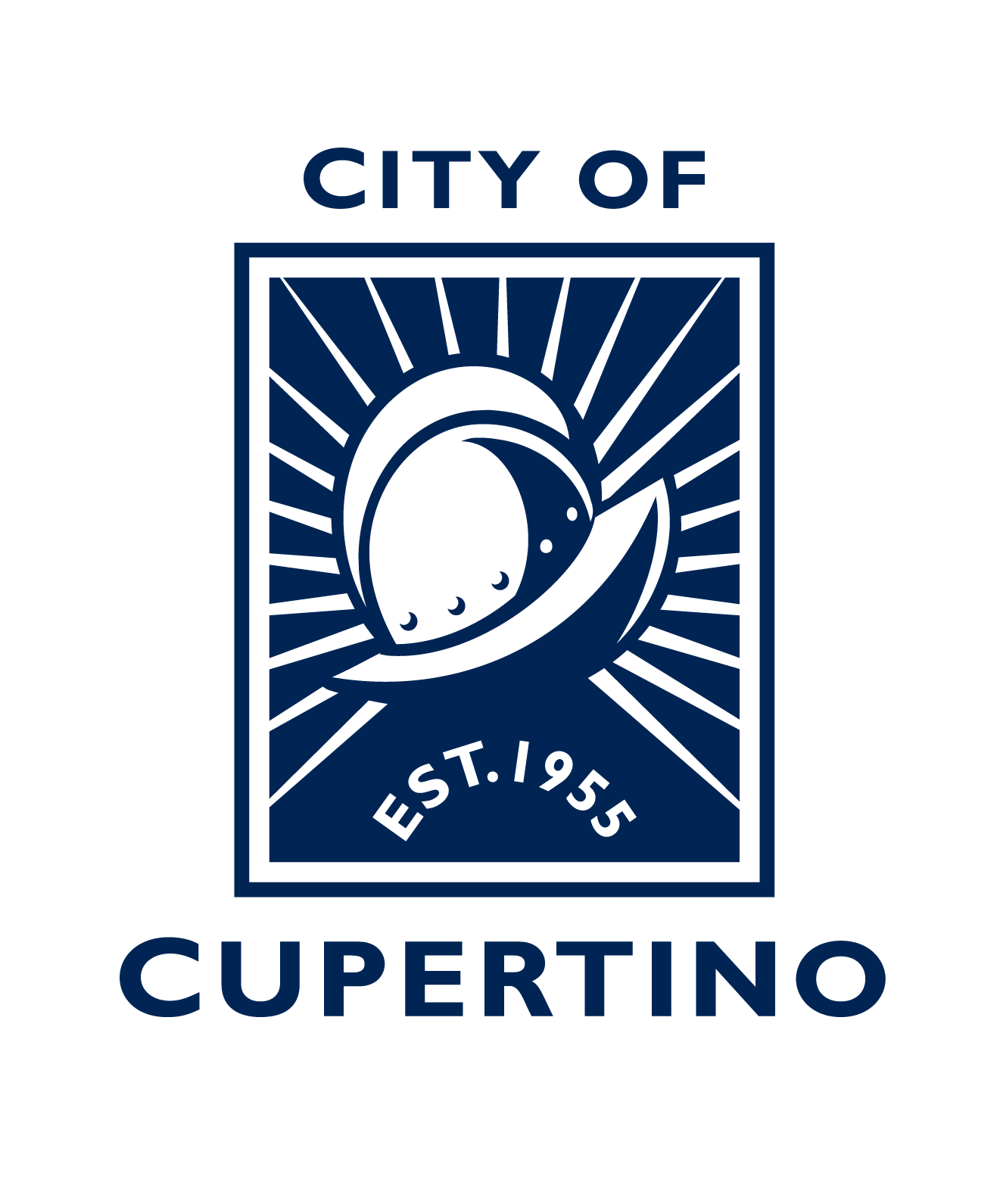 Vallco Town Center Specific Plan
    Piu Ghosh, Catarina Kidd, Chad Mosley, David Stillman
    City of Cupertino

The Vallco Mall site has been in decline and underused for decades. To transform the area into a walkable, mixed-use district and restore economic vitality, the City of Cupertino assigned a team of planners to lead a specific plan process. The Vallco Town Center Specific Plan team responded to the housing crisis by increasing the area's housing allocation by more than 7.5 times and including a wide variety of housing choices for all income levels and abilities. The Vallco Mall's history of controversy and past failures created many obstacles: a polarized community, an ambitious timeline and active opposition to the planning process. To overcome these challenges, the team led a widespread and inclusive stakeholder engagement effort. The completion of the Vallco Town Center Specific Plan is a testament to the team's leadership, dedication and perseverance.
Special acknowledgment for regional collaboration:


Silicon Valley Clean Energy Core Staff Implementation Team
Kevin Armstrong (Santa Clara County), Steve Attinger (Mountain View), Don Bray (SVCE), Erin Cooke (Cupertino), Tim Kirby (Sunnyvale), Elaine Marshall (Milpitas), Misty Mersich (Cupertino), Demetra McBride (Santa Clara County), Andrea Pizano (SVCE), Melody Tovar (Sunnyvale)

Motivated by a common interest in taking bold and effective climate action, the cities of Sunnyvale, Cupertino and Mountain View and the County of Santa Clara formed an inter-jurisdictional partnership to develop Silicon Valley Clean Energy (SVCE), a community choice energy program that redefines where and how electricity is supplied in the South Bay. The Core Staff Implementation Team played a key role in the intense, multi-year development of the program and in educating the community and other cities on program benefits. As a result, within the first year of operation, SVCE reduced greenhouse gas emissions by 14 percent, lowered rates for customers and became the first community choice energy program in California to make carbon-free electricity the default product. 
Sponsorships
Our sponsors are important partners who acknowledge the contributions and lifetime achievements of these remarkable leaders in Santa Clara County.
Sponsors receive tickets to the luncheon and recognition in all event promotion including the SPUR website, email invitations, program and signage.
More sponsorship information will be available in late 2019.
Supporters
2019 SPONSORS