Oakland
Oakland's Swift and Effective Safety Improvements
12:30 p.m. | Tuesday, October 29, 2019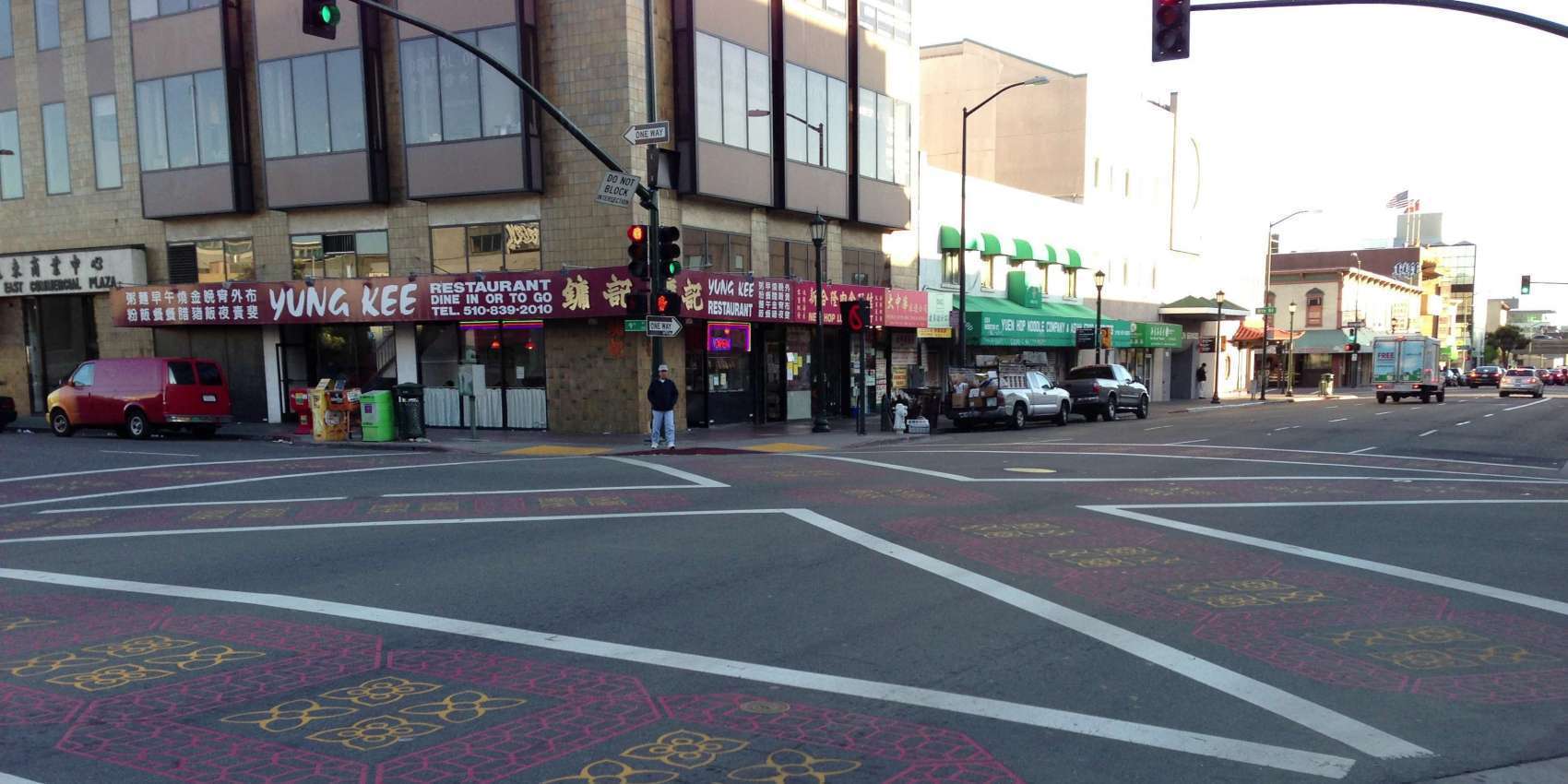 Join staff from the Oakland Department of Transportation for a walking tour of a recent project in Oakland's Chinatown neighborhood that featured swift and effective safety improvements. Come see how the project came about, learn the details behind the design decisions and hear about the future projects coming to Oakland that will use similar treatments to achieve safety and accessibility goals. 
+ Teresa Peterson / Oakland Department of Transportation
Location
Tour details will be sent to registered attendees in advance of the tour date
Admission
$10, SPUR members only
Limit 25 registrants
Please check back on October 1 for registration information.