San Francisco + San José + Oakland
SPUR Summer Parties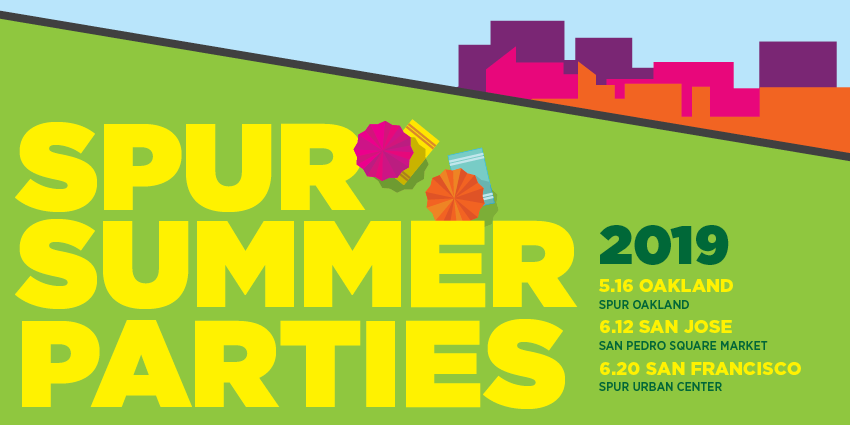 About
Thank you for joining us for SPUR's 2019 Summer Parties!
The three annual SPUR Summer Parties — in Oakland, San Jose and San Francisco — were the Bay Area's largest gathering of urbanists!

Oakland Summer Party
May 16, 2019 | 5-9 p.m.
SPUR Oakland and Latham Square
1544 Broadway, Oakland, CA 94612

San Jose Summer Party
June 12, 2019 | 5-9 p.m.
San Pedro Square Market
87 N San Pedro St, San Jose, CA 95110

San Francisco Summer Party
June 20, 2019 | 5-9 p.m.
SPUR Urban Center and Annie Alley
654 Mission St, San Francisco, CA 94105
Sponsorship
  2019 Sponsorship Levels and Deadlines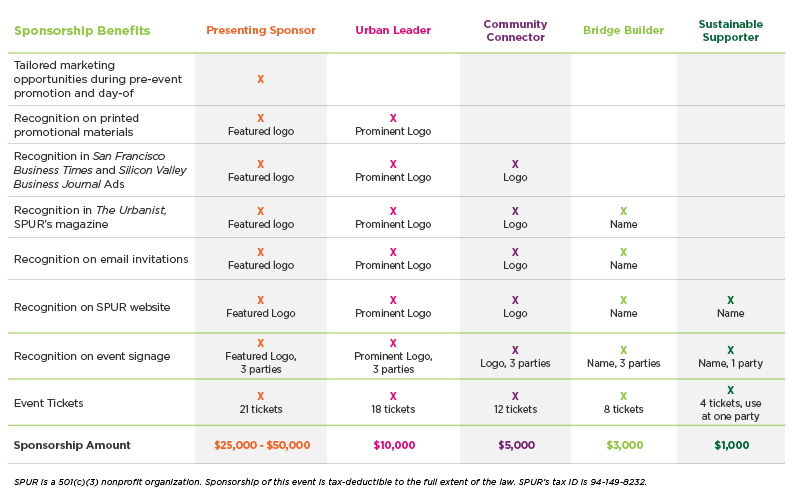 For more information on 2020 sponsorship opportunities, contact Anna Nicholls, Director of Corporate Philanthropy, at (415) 644-4882 or events@spur.org.
Tickets
Tickets are no longer available for these events.
Sponsors
2019 SUMMER PARTY SPONSORS