San Francisco + San Jose + Oakland
2019 SPUR Summer Parties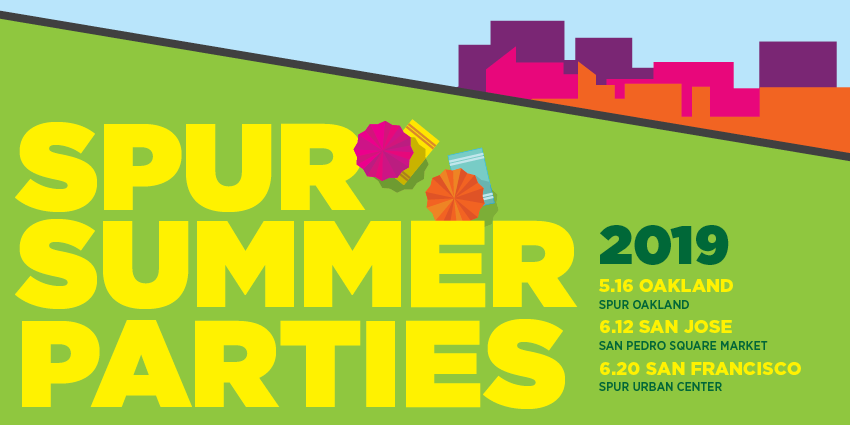 About
Join us this summer to party with SPUR!
Join us for the Bay Area's largest gathering of urbanists! Our three annual parties — in Oakland, San Jose and San Francisco — bring together more than 1,200 attendees for networking, cocktails, food and music. 
Save the dates:

Oakland Member Party
May 16, 2019 | 5-9 p.m.
SPUR Oakland and Latham Square

San Jose Member Party
June 12, 2019 | 5-9 p.m.
San Pedro Square Market

San Francisco Member Party
June 20, 2019 | 5-9 p.m.
SPUR Urban Center and Annie Alley
You must be a SPUR member to attend the Summer Parties.
If you're not a member yet, now is the perfect time to join SPUR >>
Sponsorship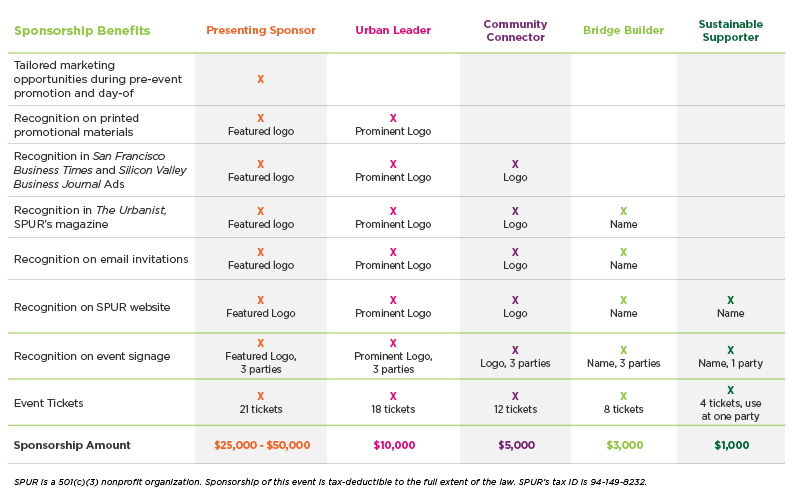 For more information on future sponsorship opportunities, contact Anna Nicholls, Director of Corporate Philanthropy, at (415) 644-4882 or events@spur.org.
SPUR is a 501(c)(3) nonprofit organization and sponsorship is tax deductible to the full extent of the law. SPUR's tax ID is 94-149-8232.
Tickets
Ticket sales will open soon.