San Jose
2019 SPUR Impact Awards
Computer History Museum
About
For nearly 40 years, SPUR has worked to recognize public sector excellence. In continuation of this tradition, we are excited to announce our first South Bay awards event.
The SPUR Impact Awards will acknowledge outstanding impact by public sector employees in city and county government in Santa Clara County, honoring those making a difference within government and in the community at large. The awards will recognize significant accomplishments in the areas of housing, transportation, placemaking and urban design, and sustainability and resilience.
Event Co-Chairs:
Dianne McKenna                                
Former Santa Clara County Supervisor        
Former Sunnyvale Mayor                    
Larry Stone    
Santa Clara County Assessor
Former Sunnyvale Mayor
In partnership with 
Cities Association of Santa Clara County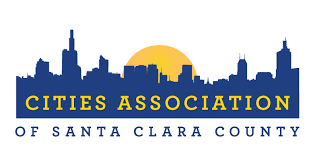 Award ​​Recipients
Congratulations to the 2019 Award ​​Recipients:

  Martin Alkire
  North Bayshore Precise Plan
  City of Mountain View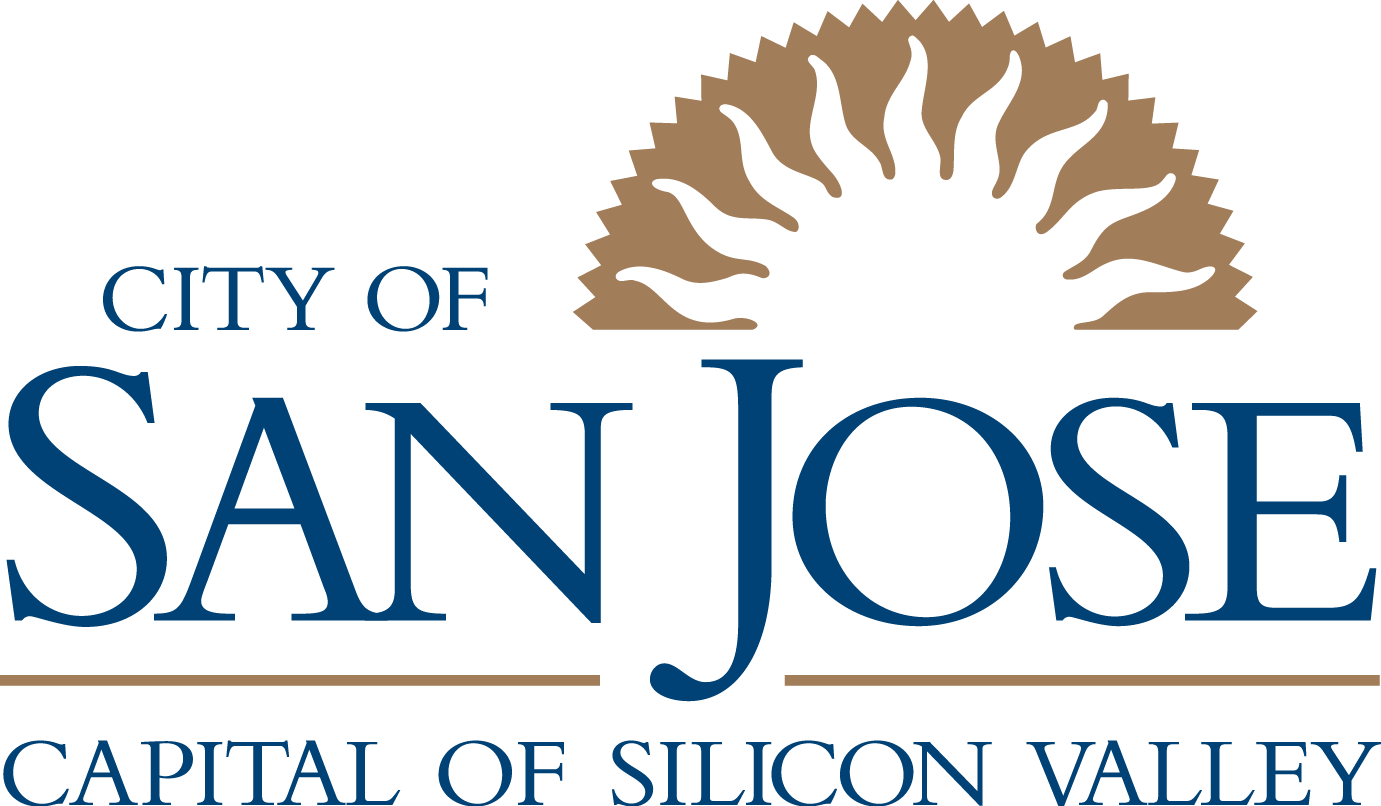 ​  Better BikewaySJ
  Peter Bennett, Anthony Do,
  Octavio Duran, Shu Su, Kyle Tanhueco
  City of San Jose


 
  Consuelo Hernandez
  Office of Supportive Housing
  County of Santa Clara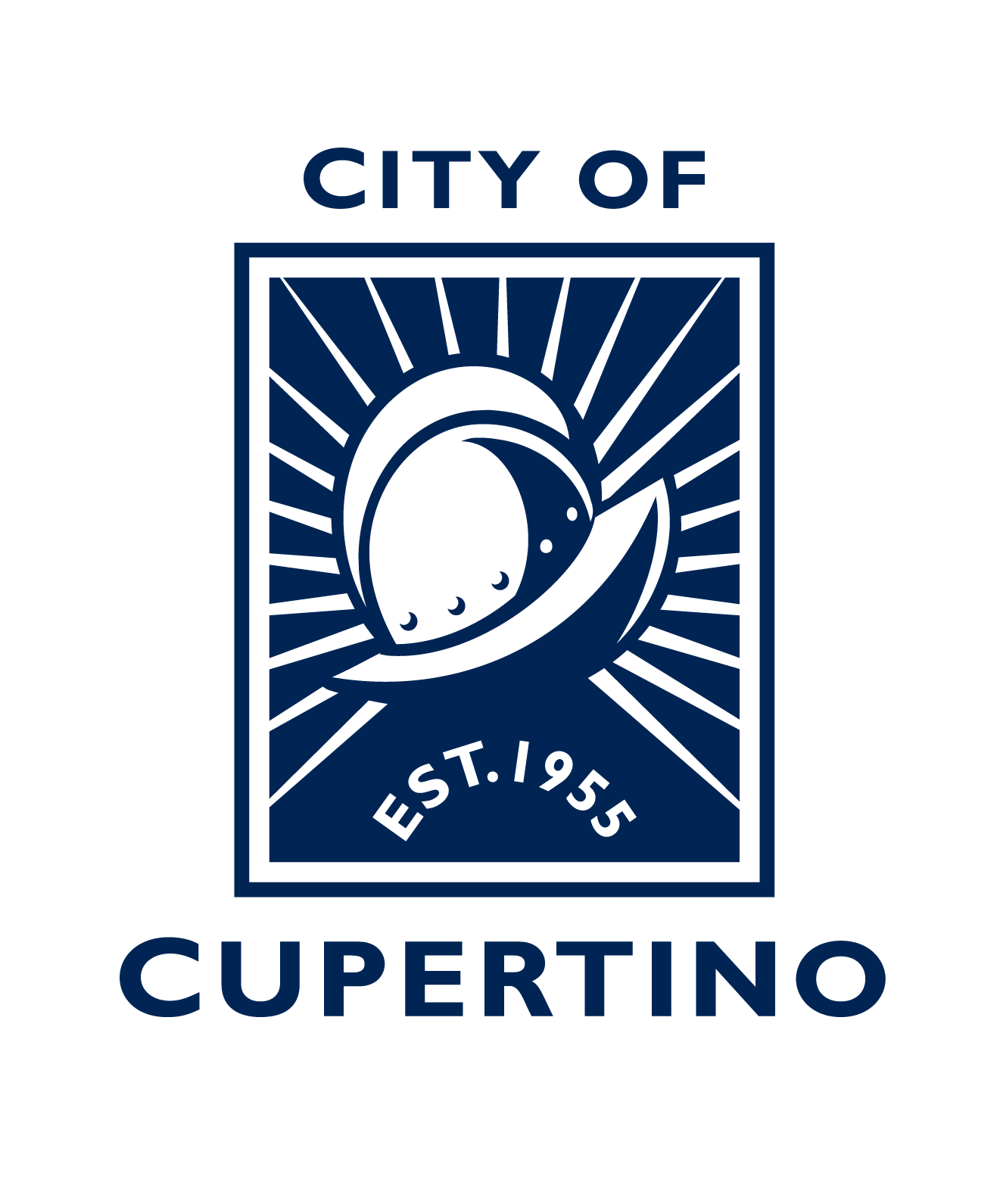 Vallco Town Center Specific Plan
    Piu Ghosh, Catarina Kidd, Chad Mosley, David Stillman
    City of Cupertino
Special acknowledgment for regional collaboration:


Silicon Valley Clean Energy Core Staff Implementation Team
Kevin Armstrong (Santa Clara County), Steve Attinger (Mountain View), Don Bray (SVCE), Erin Cooke (Cupertino), Tim Kirby (Sunnyvale), Elaine Marshall (Milpitas), Misty Mersich (Cupertino), Demetra McBride (Santa Clara County), Andrea Pizano (SVCE), Melody Tovar (Sunnyvale)
Sponsorships
Our sponsors are important partners who acknowledge the contributions and lifetime achievements of these remarkable leaders in Santa Clara County.
Sponsors receive tickets to the luncheon and recognition in all event promotion including the SPUR website, email invitations, program and signage.
For more information on sponsorship opportunities, contact Amanda Fasenmyer at (408) 673-2273 or impactawards@spur.org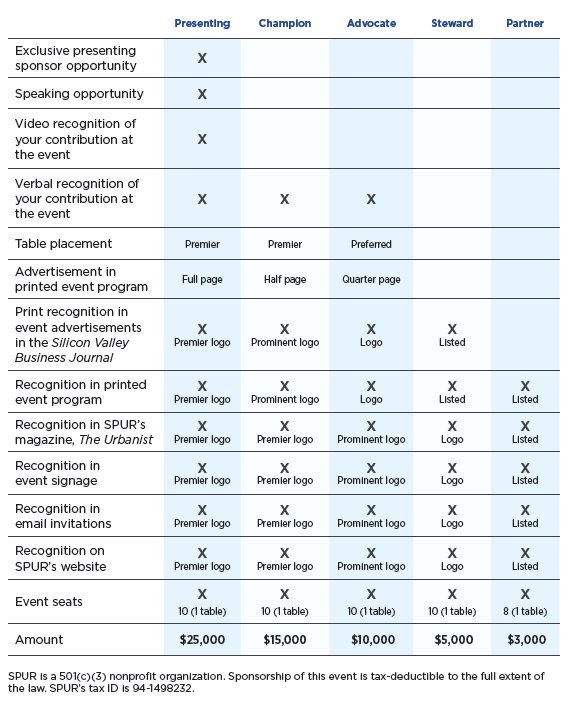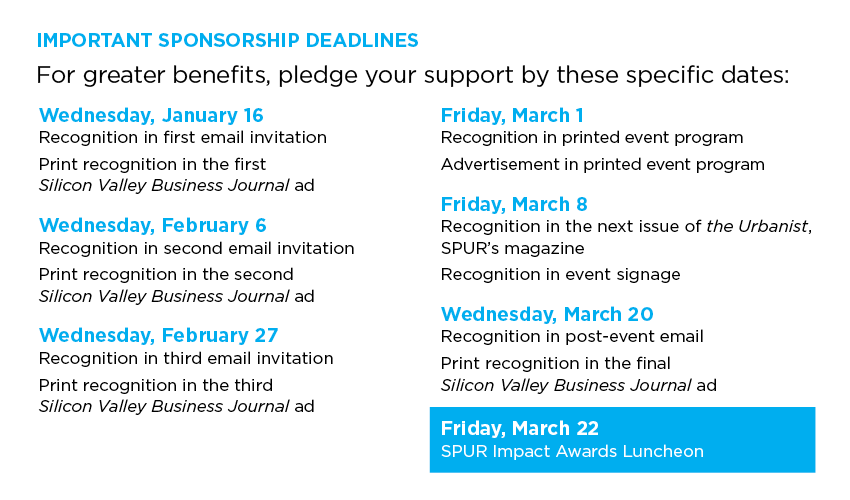 Supporters