San Francisco
Reclaim Market Street! Exhibition Opening Party
6:00 p.m. | Tuesday, September 6, 2011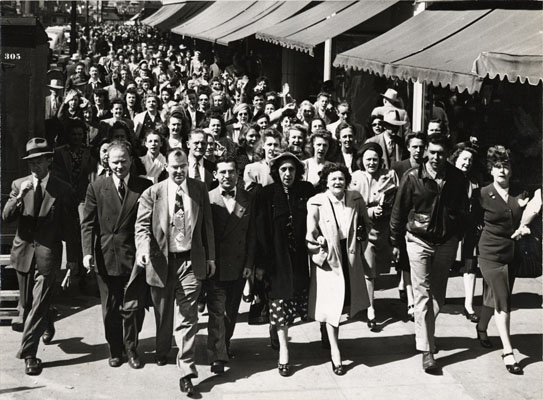 6–8 p.m. opening party (SPUR Urban Center Gallery, 654 Mission Street, suggested donation $10).
In 2015, Market Street will be remade as the culmination of a four-year public process called the Better Market Street Project. Reclaim Market Street!, created by the Studio for Urban Projects, augments this ongoing community program by staging a series of interventions that engage the public in changing the street. Accompanying these events is an exhibition at the San Francisco Planning + Urban Research Association (SPUR). The exhibition will provide context and depth to the pilot projects that take place over the course of the exhibition, highlighting the many ways in which cities, nationally and internationally, are engaged in reimagining their public spaces through experimental urban planning. Please check http://spur.org/exhibitions/reclaim-market-street for related events and programming.
Join us at the SPUR Urban Center Gallery on September 6 to celebrate the opening of Reclaim Market Street! with spirited gallery talks and refreshments. A short presentation will begin at 7pm, with guest speakers from the Studio for Urban Projects, SPUR and UC Berkeley Professor of Architecture Margaret Crawford.
Location
654 Mission Street,
San Francisco, CA 94105-4015
[ map ]