Solving the Bay Area's Fare Policy Problem
How streamlined, integrated fares can help the region realize the promise of transit.
May 23, 2019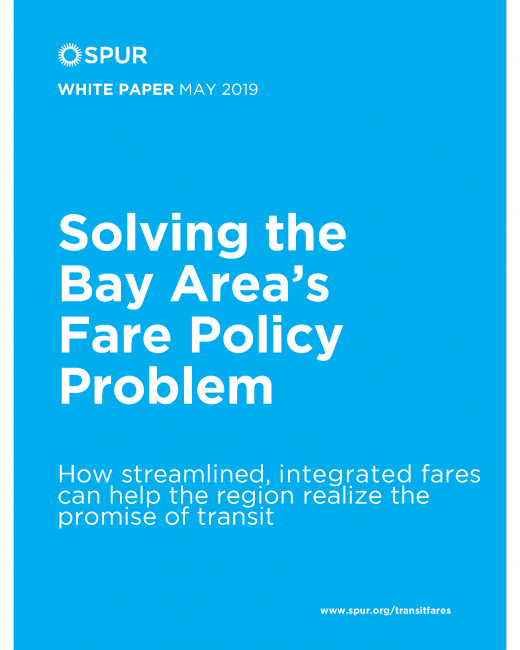 There are more than two dozen public transit operators in the Bay Area, and each sets its own policy for determining the fares it will charge. This has led to a hodgepodge of different fare structures, passes and prices that ultimately holds the Bay Area back from realizing the promise of transit.
Disparate and disjointed fares create customer confusion, inhibit people from using more than one transit service and undermine the benefits the region should derive from the significant investments it is making in new transit infrastructure and technology. The region's fragmented approach to fares pushes people to make inefficient and often costly transit decisions — or to get behind the wheel and drive, adding to traffic congestion, pollution and carbon emissions.
It doesn't have to be this way. SPUR offers recommendations for how Bay Area transit operators can streamline and integrate their fares to help the region realize the promise of transit.