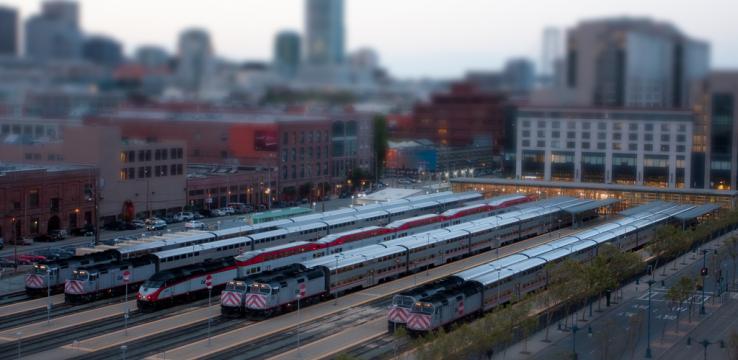 Saving Caltrain for the Long Term
Strategies for funding and governing a critical regional rail system
Research
Image courtesy Flickr user tkamenick
Caltrain is one of the most important transit systems in the Bay Area. With 32 stations in 19 cities and 40,000 passengers a day, it connects San Francisco and Silicon Valley and provides an armature for transit-oriented growth throughout the Peninsula and South Bay. Ridership has increased by 44 percent since 2004. We cannot imagine a sustainable region or a successful future Bay Area economy without a frequent and reliable Caltrain.
And yet, Caltrain's future is uncertain. Unlike all other major transit systems in the Bay Area, Caltrain lacks a dedicated source of revenue. Also unique is its governance structure: a Joint Powers Board of agencies from the three counties Caltrain serves. In late 2010, Caltrain's budget faced major shortfalls due to expected cuts in contributions from these agencies. This short-term crisis must be resolved with financial support from the three counties and the Metropolitan Transportation Commission. Once a stopgap plan is in place, it will be imperative to decide on a longer-term solution, which is SPUR's focus.
This memorandum reviews the background on how we got into this fiscal and governance situation and begins a discussion about how to save Caltrain for the long run.