Housing for the Sum of Us
By Sarah Karlinsky, Research Director

On August 29, SPUR held its Ideas + Action symposium, an annual gathering of policy experts and local leaders to discuss a key policy topic relevant to the Bay Area. This year, the event explored the topic of housing policy beyond "zero sum" thinking, where some prosper at the expense of others. Common conceptions of zero sum thinking include "policies that support renters harm homeowners," "new apartments undermine existing neighborhoods," and "affordable housing leads to declining property values." What causes us to think in these dichotomies in the first place? What role does racism play in these debates? And what shifts would need to take place to create something different?
The event kicked off with a keynote address from Heather McGhee, New York Times bestselling author of The Sum of Us: What Racism Costs Everyone and How We Can Prosper Together. The premise of Ms. McGhee's book is that racism not only harms Black and Brown communities, but it harms everyone because it undermines support for public goods that benefit everyone. Everything from public infrastructure to fair lending practices to well-paying jobs can be achieved through what she refers to as the "solidarity dividend" that comes from cross racial-coaliton building. On the other hand, these same goals can be undermined through zero-sum thinking predicated on the erroneous assumption that if Black and Brown households prosper, it is to the detriment of white communities.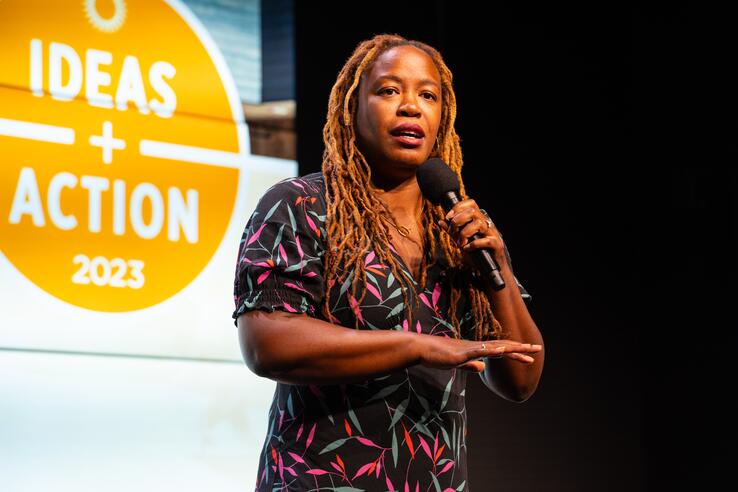 Following the address, Ms. McGhee engaged in a conversation with SPUR President and CEO Alicia John-Baptiste moderated by Tomiquia Moss, Founder and CEO of All Home. Together, the speakers applied the topics in Heather's book to the context of housing in the Bay Area. Attendees then participated in breakout sessions with thought leaders from around the Bay Area to find common ground, accelerate action-oriented thinking, and tackle some of the biggest challenges facing housing in the region. Sessions focused on topics including the power of narrative to shape the mental models we hold, examining proactive anti-displacement solutions that also enable new housing to be built, looking at ways to overcome racial exclusion in high-cost areas, and learning from international housing delivery systems where housing is a human right.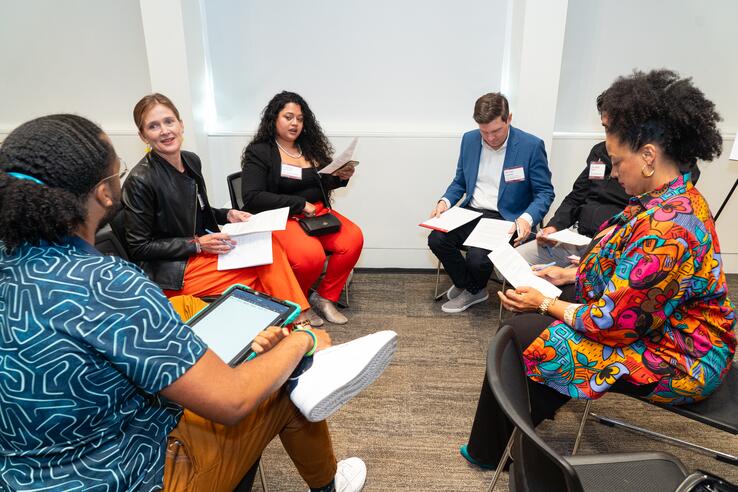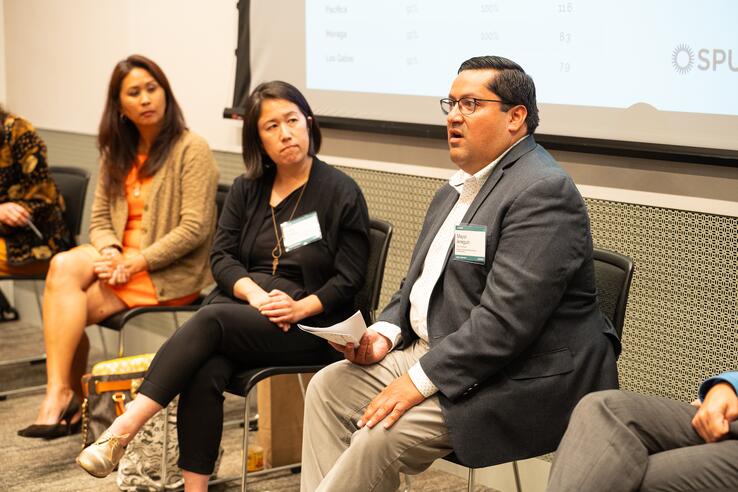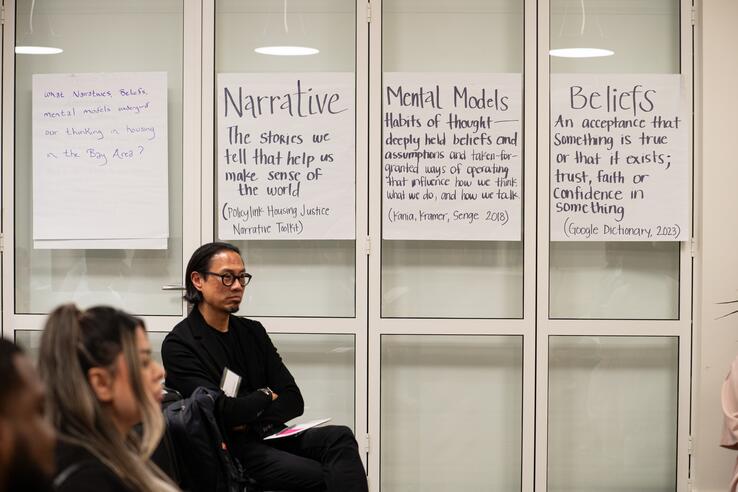 We thank everyone in the SPUR community who streamed the keynote, attended a session, and/or supported the event through sponsorship. Your support is what makes SPUR's work so meaningful, and we appreciate each of you.