Welcome to Our New 2023 SPUR Board Members
By Sydney Ng, Digital Communications Specialist
SPUR welcomes seven new members to its board of directors. These new appointees bring extensive knowledge in planning, economic justice, sustainability and resilience, good government, and housing. We look forward to their advisorship as we continue our work to make the Bay Area a place where everyone can thrive.
San Francisco Directors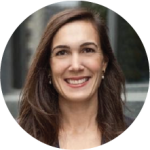 Genevieve Cadwalader
Vice President, Investment Officer at Prologis
Genevieve Cadwalader works at Prologis as Vice President on the Investments team, where she focuses on value-add projects including entitlements and repositioning of industrial assets in the Bay Area. She is leading the effort, in collaboration with Caltrain, to redesign and develop the San Francisco Railyards at 4th and King. Prior to joining Prologis, she was on the commercial development team at Sares Regis, a local developer based in San Mateo. Genevieve serves on the board of Rebuilding Together Peninsula, as a co-chair of the Urban Land Institute NEXT Steering Committee, and as co-chair of the Bay Area Council's Goods Movement Committee. She was named a Rising Star in the 2017 Northern California Real Estate Women of Influence Awards.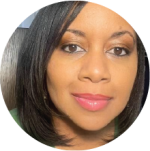 Shiyama Clunie
Public Affairs Director, Golden Gate Service Area, Kaiser Permanente
Shiyama Clunie leads internal and external communications, community and government relations, and community benefit functions in Kaiser Permanente San Francisco and San Rafael. She has a passion for working with young people and marginalized communities to achieve more equitable socioeconomic, sociopolitical, and health outcomes. She came to Kaiser Permanente after serving for 16 years in AT&T's External Affairs department, where she led the North Coast/East Bay Community and Government Affairs team in Napa, Solano, Marin, and Sonoma counties, as well as throughout the East Bay.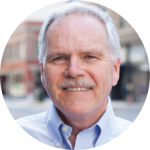 Ed Harrington
Retired; Controller, City and County of San Francisco (1991-2008); General Manager, San Francisco Public Utilities Commission (2008-2012)
Ed Harrington was the Controller for the City and County of San Francisco from 1991 to 2008 and the General Manager of the San Francisco Public Utilities Commission from 2008 to 2012. During that time, he was also the President of the Government Finance Officers Association and a member of the Financial Accounting Foundation Board. Since his retirement, Ed has worked extensively with nonprofit organizations. He is currently on the board of the national Children's Funding Project and is an adviser to California's Funding the Next Generation. Additionally, Ed is an advisor to the WaterNow Alliance. Ed served on the SPUR San Francisco Board from 2013 to 2021 and served as SPUR Treasurer on the Executive Board from 2014 to 2021. Ed also taught at the University of San Francisco in the Masters in Urban and Public Affairs program from 2015 to 2022.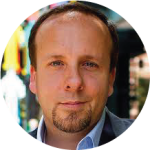 Brian Jencek
Senior Principal, Global Director for Urban Planning & Landscape Architecture, HOK
Brian Jencek is the Global Director of HOK's Planning practice, leading 75 city planners, urban designers, landscape architects, and environmental scientists in studios located around the world. Educated in Landscape Architecture and Planning at Cornell University, Brian is active professionally and academically with the ASLA, ULI, SPUR, and Clinton Climate Initiative. He is a Landscape Architecture Foundation Board Member and teaches graduate-level design studios on topics of climate change resiliency and environmental planning at the University of California, Berkeley, College of Environmental Design.
San José Directors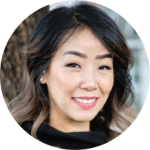 Kathy Duong
Manager, Public Policy, Amazon
Kathy Duong is a Public Policy Manager with Amazon, leading public policy and outreach with local communities throughout Northern California. Kathy has been working in the legislative and local government space for over a decade with her work rooted in government affairs, policy analysis, and community engagement. She is passionate about equity access and forging successful public/private partnerships that benefit the community. For nearly a decade Duong was a government affairs and community relations director in Silicon Valley and also served as public policy director for a San José councilmember. She was named to Silicon Valley's 40 Under 40 by the Silicon Valley Business Journal in 2019.
Oakland Directors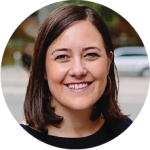 Molly Turner
Lecturer, University of California, Berkeley
Molly Turner is on the professional faculty at the Berkeley Haas School of Business, where she teaches graduate and undergraduate students about urban tech and startup policy strategy. She is a faculty associate of the University of California, Berkeley, Fisher Center for Real Estate and Urban Economics, and is on the advisory board of the University of California, Berkeley, Terner Center for Housing Innovation Lab. She currently serves on the board of directors of BRIDGE Housing and served for eight years on the Executive and San Francisco boards of SPUR.Before teaching at Haas, Turner was an early employee of Airbnb, where she established the company's public policy team in 2011 and directed its groundbreaking regulatory collaboration with cities. Before Airbnb, Turner worked for the San Francisco Mayor's Office of Economic Development, the UNESCO World Heritage Cities Program, and the urban planning consulting firm Dyett and Bhatia.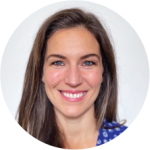 Lauren Wilson
Government Affairs, San Francisco, Pacific Gas & Electric (PG&E)
As a senior member of PG&E's Bay Area government affairs team, Lauren Wilson is responsible for building and maintaining relationships with the region's elected officials and community partners. Previously, Lauren represented California clients, counties, and the State Assembly for over a decade as a federal lobbyist in Washington, D.C. Lauren has policy expertise in energy and infrastructure and a personal passion for advancing social justice through policy making. She currently serves on the Public Policy Committees of Jewish Vocational Services and the San Francisco Chamber of Commerce and is a board member of Oakland Pridefest. Lauren works to elect LGBTQ+ people to all levels of public office around the country as a member of the Victory Fund's Victory Candidate Board.