Thank you to everyone who joined us on January 27 to mark the official opening of SPUR Oakland at 1544 Broadway. More than 500 people came by throughout the day to welcome SPUR to Oakland, and the excitement was palpable. (See more photos of the event.) We were proud to introduce our community-oriented space, one where Oakland residents can learn from one another and share ideas about the future of their city. The people who came — passionate and hopeful about this city — inspired us.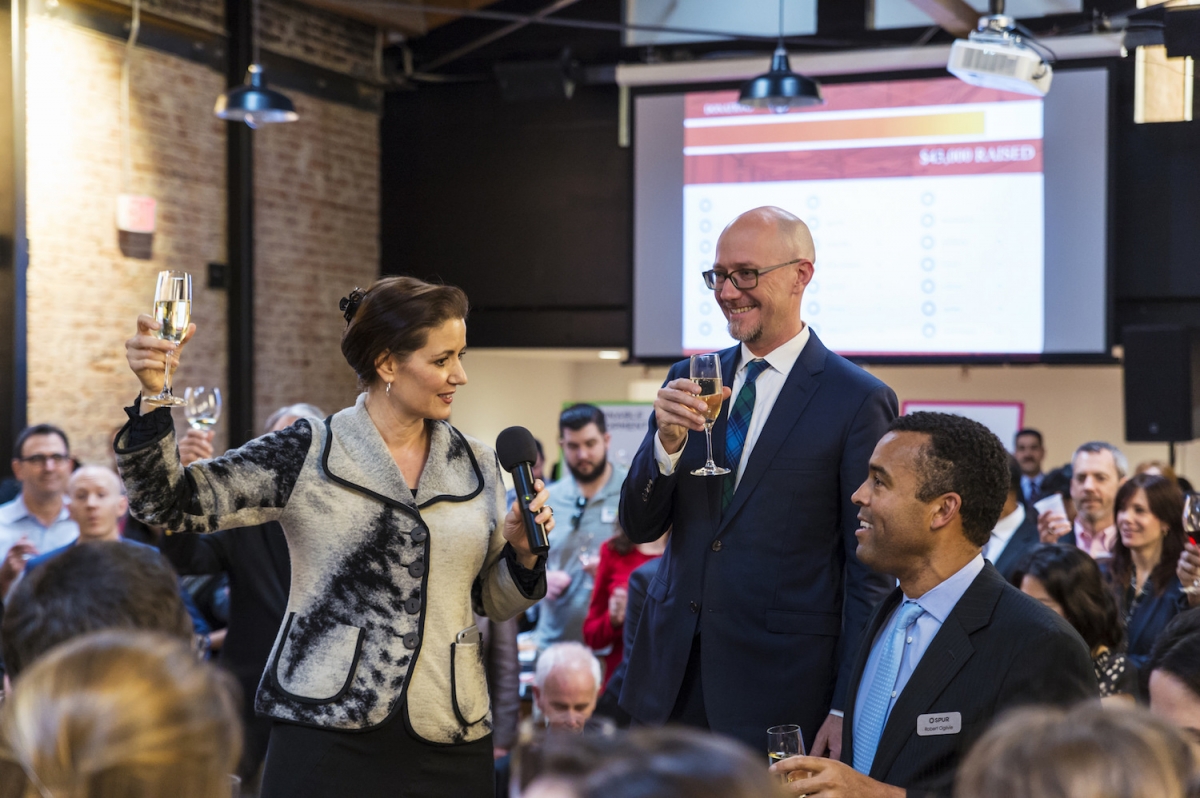 Oakland Mayor Libby Schaaf toasts with SPUR President Gabriel Metcalf and SPUR Oakland Director Robert Ogilvie. Photo by Sergio Ruiz.
 
In addition, the open house marked the end of our SPUR Opens on Broadway crowdfunding campaign, aimed at raising funds to finish the build-out and open our new office. The campaign and open house allowed us to forge relationships with the greater Oakland community. Several Oakland-based businesses donated food, drinks and even furnishings. Due to this generous support, we surpassed our goal of $50,000!  
The outpouring of support for SPUR Oakland gives us great hope.  SPUR is a membership organization, and it's our members who provide our base of support and influence. The SPUR on Broadway campaign brought in 94 new members, including 2 new business members. Now that we have an office in each of the Bay Area's central cities, we know we can continue growing our regional impact.
If you missed the open house, please join us for a lunchtime forum or other event at SPUR Oakland. Check our calendar of upcoming events for details.