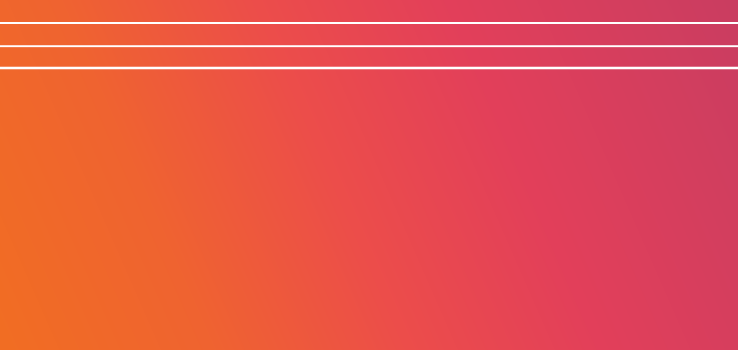 Belonging in the Bay
Conversations with leaders driving change in the Bay Area
At SPUR, we believe that the Bay Area can become a place where all people thrive, but only if we join together to address our systemic inequities, and only if we intentionally build belonging. The Bay Area is home to many leaders and organizations who are driving change on this front. Belonging in the Bay — a series of conversations between SPUR President and CEO Alicia John-Baptiste and local public and community leaders — highlights the work each is doing to build belonging, explore the challenges in front of us, and identify pathways to meet our collective goals.
 
Featured Speakers
 
Ahmad Thomas                                                                              
As the new CEO of the Silicon Valley Leadership Group, Ahmad Thomas is charged with representing its 350+ member companies in efforts that strengthen Silicon Valley and America's competitiveness, economic strength, and innovation while also benefiting employees, their families, and all residents of our community. His priorities include initiatives that address the region's long-standing challenges of housing, transportation, and education. 

Stay tuned for details
Tomiquia Moss
With more than 20 years of leadership and management experience, Tomiquia is locally and nationally recognized as a dynamic nonprofit and public sector leader with expertise in housing, public policy and community development. Currently, Ms. Moss serves as the Founder and CEO of All Home, a new organization dedicated to finding regional solutions to the homelessness and housing crisis in the Bay Area. As a social worker and advocate for social justice, she continues work on behalf of our most vulnerable communities. Tomiquia and her family are proud to call Oakland home.

Stay tuned for details
 
Mayor London Breed                              
Mayor London Breed is a native San Franciscan, raised by her grandmother in Plaza East Public Housing in the Western Addition neighborhood. In June 2018, Mayor Breed was elected to be the first African American woman and second woman in San Francisco history to serve as Mayor. She is leading San Francisco's ongoing response to COVID-19, with a focus on equity and supporting the City's economic recovery. Under her leadership, the City launched a comprehensive COVID-19 testing strategy, provided millions of dollars in local relief for residents, small businesses, and communities most impacted by the pandemic, and developed a network of vaccination sites with the capacity to vaccinate at least 10,000 people per day.

Stay tuned for details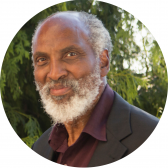 john a. powell
john a. powell is an internationally recognized expert in the areas of civil rights, civil liberties, structural racism, housing, poverty and democracy. john is the Director of the Othering and Belonging Institute and Professor of Law, African American Studies and Ethnic Studies at the University of California, Berkeley. He is a co-founder of the Poverty & Race Research Action Council. john led the development of an "opportunity-based" model that connects affordable housing to education, health, health care and employment and is well-known for his work developing the frameworks of "targeted universalism" and "othering and belonging" to effect equity-based interventions. 

Stay tuned for details
 
Camille Llanes-Fontanilla
Camille Llanes-Fontanilla was born and raised in east San Jose. As Executive Director of SOMOS Mayfair, Camille is committed to working alongside community members to collectively address our most pressing social justice issues. In her tenure, Camille has led sizable growth, built deep community partnerships, and has raised over $20M.  Camille serves on the Board of Directors for The Health Trust and SPUR San Jose; is a founding member of the Si Se Puede Collective; and co-chairs the East San Jose PEACE Partnership. 

Stay tuned for details
 
Nicole Taylor
Nicole Taylor is president and CEO of Silicon Valley Community Foundation. She brings together a rich background in Bay Area philanthropy, nonprofit administration and fundraising with extensive experience in both the private and public sectors. Since taking the helm at SVCF, Nicole has led the organization to renew its focus on the many challenges facing residents of San Mateo and Santa Clara counties. She has championed efforts to increase local giving from SVCF donors and offer donors new avenues for working with the community foundation so they can be effective philanthropists.

Stay tuned for details
 
Mayor Sam Liccardo
Mayor Liccardo is a long-time San Josean, and the 65th Mayor of San José. Since taking office in 2015, he has worked diligently to build a safer, stronger, and more prosperous city. During his tenure as Mayor, Sam launched a Smart City Vision, aiming to make San José America's most innovative city, in part by bridging the digital divide. He launched the nation's first Digital Inclusion Fund to provide broadband access, devices and skills to low-income families, and by 2020, the City's efforts with community partners have connected more than 100,000 low-income San José residents with free broadband. 

Stay tuned for details
 
Therese McMillan
Therese McMillan is Executive Director at the Metropolitan Transportation Commission (MTC), assuming the agency's top staff position March 1, 2019. She also serves as the top executive for the Association of Bay Area Governments (ABAG). Ms. McMillan previously worked for 25 years at MTC, and for more than eight years as MTC's deputy executive director for Policy before her 2009 appointment by then-President Barack Obama to serve as deputy administrator of the Federal Transit Administration in the U.S. Department of Transportation. 

Stay tuned for details
 
Elisse Douglas
Elisse Douglass is the Vice President of Development at the Signature Development Group. She is passionate about finding innovative ways of using real estate to positively impact her local community of Oakland. With Trevor Parham, she founded the Oakland Black Business Fund in June 2020 with an aim to raise a $10 million relief fund to help Bay Area businesses impacted by COVID-19, as well as a $1 billion investment fund to support Black entrepreneurs across the country. 

Stay tuned for details
 
Mayor Libby Schaaf
Mayor Libby Schaaf was born and raised in Oakland, which she proudly describes as, "The most unapologetic Sanctuary City in America." During her tenure, Oakland has undergone an economic revitalization and building boom, as well as cut gun violence in half. Her "17K/17K Housing Plan" has helped increase Oakland's affordable housing production, stabilize rents, and decrease evictions. Her innovative public-private partnerships Keep Oakland Housed and Cabin Communities are credited with preventing 1,800 families a year from losing their housing, while resolving some of Oakland's most unsafe street encampments. In 2019, Gov. Gavin Newsom appointed Mayor Schaaf to California's first Council of Regional Homeless Advisors.
Stay tuned for details
Marcy Coburn
Marcy Coburn served as the former CEO of CUESA and led the Farmers Market at the Ferry Building for over five years. She now heads up Creative Operations at Brookfield's 28-acre portion of Pier 70, currently under construction.Growing up queer in California's Central Valley and traveling to San Francisco for a freer experience informed her passion around creating new ways of being in community. Marcy has spoken at numerous events on placemaking, the potential of food to create more equitable social spaces and on the power of iconic sites to create meaningful connections among diverse people.

Stay tuned for details