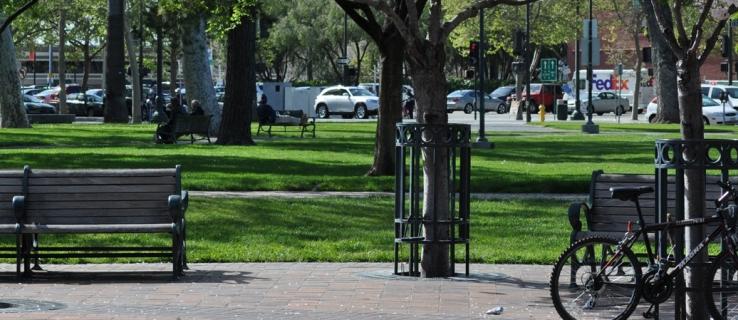 San José
Designing St. James
Photo courtesty Flickr user Atuske
San Jose is hosting a juried design competition to transform St. James Park into a vibrant and awe-inspiring public space. The goal is to inspire everyday use and enjoyment of the park, reinforce a dynamic downtown and celebrate the city's history and future. Four highly qualified design teams have been selected as finalists to create concept plans for the park, which will include a Levitt Pavilion music venue. Get a sneak preview of their design submissions in a new exhibition hosted at SPUR.
Open hours: Tuesday through Friday - 9 a.m. to 5 p.m.
Admission
This exhibition is free to the public. Related events may have admission fees.