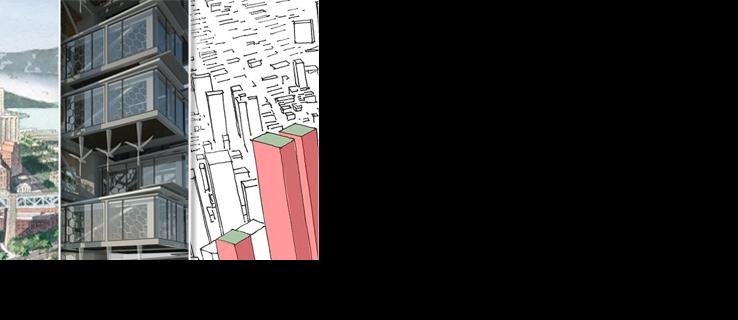 San Francisco
Unbuilt San Francisco: The View From Futures Past
The twentieth century saw both a series of ambitious efforts to reimagine the city of San Francisco and the explosive growth of the Bay Area as a metropolitan region. In Unbuilt San Francisco: The View From Futures Past, the California Historical Society and SPUR will present some of the most revealing episodes in these distinct but related streams of civic discourse through projects that were proposed but never realized. Concern with a particular site, problem or opportunity often spans a period of decades and presents a window into the city's changing attitudes, politics and values. Just like the cities we do build, the cities we imagine and reject reveal the collective creativity of the urban project and the imperfect civics of placemaking.
The September-October issue of SPUR's magazine, The Urbanist, serves as the catalog for the exhibition.
Read the Unbuilt issue >>
About Unbuilt SF
AIA San Francisco, Center for Architecture + Design, Environmental Design Archives at UC Berkeley, California Historical Society, the San Francisco Public Library and SPUR are pleased to present Unbuilt San Francisco, a collaborative exhibition on view August – November 2013.
If San Franciscans like to describe their city as "49 square miles surrounded by reality," the visionary ideas that were too grandiose for even San Franciscans to consider remain some of the most fantastic designs for any city in the world. Imagine the Ferry Building surrounded by office towers, a grand casino on Alcatraz, the city wrapped in freeways and a subdivision covering flattened hills north of the Golden Gate Bridge.

This ambitious five-venue exhibition and its accompanying programs will provide San Franciscans and Bay Area residents with an opportunity to confront visions for the region that never came to pass. Images include early designs for San Francisco City Hall and other landmarks, neighborhood-scaled plans that were blocked by community activists, and provocative works by architects prodding society to take on challenges such as sea level rise.

Each of the five institutions will display treasures from archival collections, architecture firms and private architectural collections, and host companion programming, panel discussions and lectures.
Admission
Exhibition is free to the public